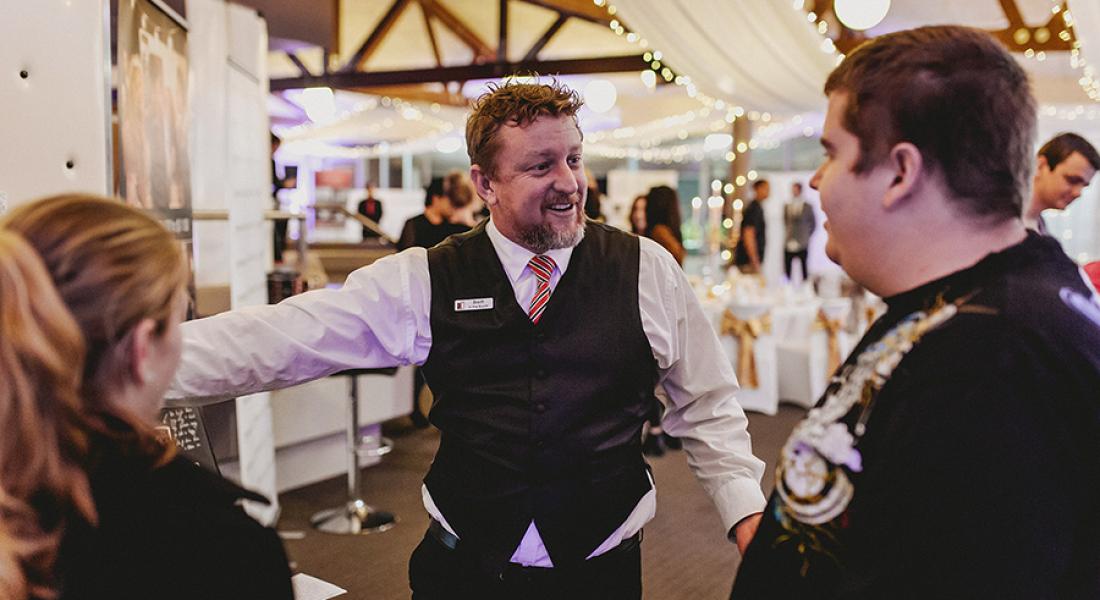 What your wedding suppliers wish you knew
On 27 May | '2021
Every wondered what wedding suppliers talk about frequently? They talk about what they wish their clients knew! It's impossible for your wedding suppliers to impart many years of honed knowledge to their couples. After all, you've hired wedding suppliers who are expert in their fields to do the worrying for you!
Even if you've decided to DIY your wedding, it makes sense to take some tips from the best. Becoming an expert in any profession takes years of training and practice. A heart surgeon gets one chance to get the operation right! A first-year medical student won't be operating on any hearts any time soon.
Getting married is super exciting but most couples are doing it for the first time. There is no university degree for your wedding! There's once chance and one chance only to have the day you've dreamt of. This is where you need to call on experienced wedding vendors to make planning a breeze and your day go off without a hitch.
Today on the blog we're looking at some of the things wedding suppliers wishes their couple knew!
Enquire with all your details
Any wedding professional worth their salt will have a website. The majority of wedding vendors won't have a shopfront you can visit. Their website is their shopfront. When you make an enquiry, provide all your details. We mean first name and your last name; email address and phone number. We also need your wedding date and venue. Why? Because it's impossible for us to provide you with a quote without these items. What if your email address has a mistake, but they don't have your number to call you? If they don't know your venue, how can they confirm if they can service your area? By enquiring with as many details as possible you're sure to receive a detailed quote in return.
Reply to let your wedding suppliers know the quote is received
Emails going to junk is more common than you think. Reply to your vendor's emails so they know you received their quote. It takes time to research your event and provide a quote. Your wedding suppliers will be super grateful if you let them know it has been received.
Provide your feedback to your wedding suppliers
This is a big one! Even if your answer is "no thanks", just shoot your vendors back a quick email to thank them for them time and let them know you're not proceeding. Date availability for wedding vendors is incredibly important. If you have enquired about a date, a vendor has your name pencilled on that date – even before you pay a deposit. Let them know as soon as you can if you've decided not to proceed so they can open the date to other enquiries. 'Hung' dates are super frustrating for your wedding suppliers. Other couples may also be keen to book for a date you no longer need. Show your vendors and other couples a kindness simply by letting them know.
Be open and realistic about your budget
We've all got pictures saved on our phone that rival Meghan and Harry's wedding! There are suppliers for every budget, but the supplier you've enquired with many not be the one for you. Be upfront about the budget you have allocated to their particular service. Phrases such as "doesn't cost an arm and a leg" or "doesn't cost the earth" or "reasonably priced" are not constructive. What one-person thinks is "reasonably priced" does not compare for another. A supplier may be able to suggest another provider that is more suitable if you are open and honest about your budget.
The vast majority of wedding suppliers are small business owners. If you find a provider doesn't fit your requirements or budget, there's no need to criticise their offering. Just move on to another supplier who better fits your needs.
Avoid saying you found "exactly the same thing at company X for cheaper"
If you did find the exact same offering at Company A for a better price, politely thank Company B for their time and confirm your booking with Company A. Or, perhaps you could conduct further research.
It's highly unlikely that one company is offering the exact some products as another. Mark our words, there will be differences. Have you explored the quality of every inclusion or are you taking it at face value because the price is less?
You wouldn't walk into Ferrari and ask why their SF90 Spider is more expensive than the Ford Focus offered next door. Often the price won't be matched because the experience and service can't be matched.
Understand the importance of timing
Booking a package for a shorter period of time is a common idea couples have to reduce their overall cost. The reason vendors will have minimum hire periods or packages is because it simply doesn't work otherwise. Imagine you go out for dinner and the waiter takes away your plate halfway through dessert. That is exactly what will happen at your wedding if your service time is too short. Talk to your vendors at length about bump in and pack down requirements and the time required to give your guests the best possible experience. Two hours of DJ service will barely allow your guests to remove their shoes!
The majority of wedding receptions last for between five and seven hours. At In the Booth, we offer five, six and seven hour hire packages for this exact reason.