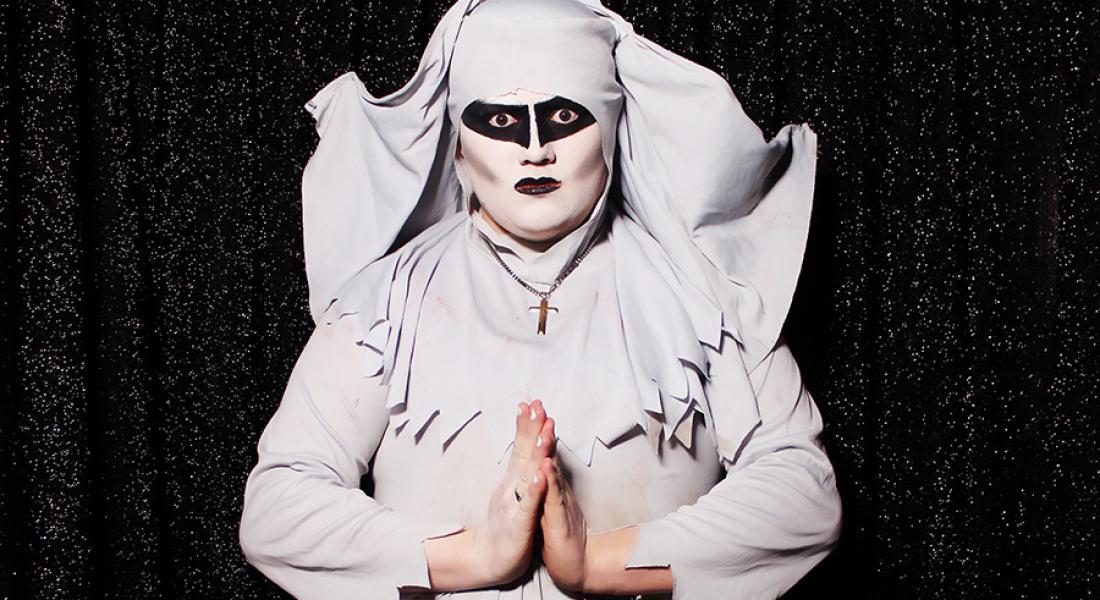 What your Event Hire Suppliers want you to know: Please don't ghost us!
On 7 Oct | '2021
If you could be a fly on a wall with a group of event hire suppliers, the conversation topic of ghosting would surely come up! Today on the blog we're inviting you behind closed doors into the world of an event hire supplier!
The event hire industry lives and dies by date availability. Customers enquire for any given service (such as photo booth hire) and the supplier confirms their availability. Sometimes the customer books immediately and confirms their date right away with a deposit. This is awesome for an event hire supplier! This means they know that their product is secured on that date for that client.
However, what is even more frequent is the following scenario. A customer will enquire for a service. The supplier will reply with their availability and then…..nothing.
The event hire supplier has just been ghosted!
There are so many ducks to get in a row when planning an event. We get that! While this may be true, from the supplier's perspective, they can be put into quite a predicament. What happens when they receive an enquiry the following day for the same date? It is quite common for prospective customers to get upset when their date is given away.
The simple answer is to keep in frequent communication with your suppliers. In this situation if you are constantly touching base, the supplier will be aware of where you are in the decision-making process. They can tell you how tight their availability is on your date. Likewise, if you are not interested in their services, let them know so they can close your enquiry and release availability to another prospective customer.
Here are some great ways you can keep the chain of communication going with your suppliers:
Step One: Enquire for event hire services
Fill out every field in your supplier's enquiry form so they have all the information they need to quote you.
Step Two: Let them know the quote has been received
Once you receive a reply to your enquiry, reply promptly, even if it's just to let them know you have received their quote. If you're not able to say yes or no straight away, let them know you are thinking on it and will let them know soon. Set a reminder in your calendar so you remember to let them know.
Step Three: Keep them in the loop
It takes time to organise an event. If you're undecided or you simply need more time for your plans to come together, reach out from time to time. Let your suppliers know you are still interested in their services but you're still planning or budgeting. They will understand and be so thankful you took the time to let them know.
Step Four: Offer constructive feedback
If you decide not to continue with a booking, let your supplier know why. Saying "I'm not going ahead" doesn't give your supplier information they can apply to their business. Remember, they took the time to quote for your event. Provide your event hire quotes with feedback so they know why you didn't proceed. Reputable suppliers won't be offended – they will use your feedback to improve their services.