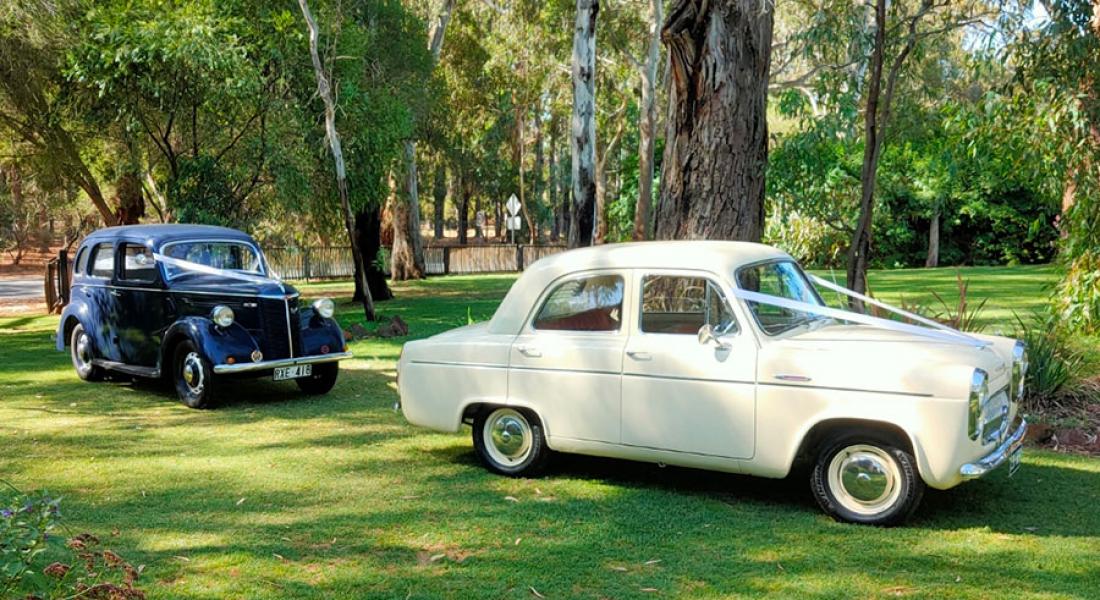 Wedding Transport Ideas
On 12 Nov | '2020
If there's one time you deserve to make a big entrance it's on your wedding day! The bride's arrival and chosen wedding transport has long been celebrated as one of "those" extra special moments at every wedding. First of all, there's the hush that falls over the guests as word spreads that the bride has arrived. Guests peer excitedly around to try and catch the first glimpse of the bride in her gown. The groom shuffles his feet nervously as the big moment approaches – he's about to see his bride for the first time!
The options available for how a bride arrives at her ceremony are as many and varied as wedding gown choices. Similarly to a wedding gown, a style that suits one bride may not suit another. So it also is with wedding transport ideas. Today on the blog we're breaking down some of the common (and not so common) wedding transport ideas. Remember, your wedding day should be unique to you as a couple and that includes how you travel on the day. Your guests may even capture your big arrival on Guest Cam!
Cars
Let's start with one of the most traditional and popular wedding transport options. Many a wedding day moment includes a polished to perfection wedding car. For instance, who hasn't been driving around and spotted those iconic ribbons on a car bonnet and tried to get a look at the bride? The question is, which car when there's quite literally endless options to choose from! There's the classic elegance of a vintage Rolls Royce or the modern beauty of a sports car (and every option in between!). Perhaps you've always envisioned your wedding transport being a Hollywood style limousine. Picture arriving in a vintage Kombi van to your beach ceremony. An heirloom vehicle that belongs to a special family member will undeniably make for some extra-special memories and photos.
Horse and Carriage
A stunning bride arriving by horse and carriage is the stuff fairy tales are made of! Without a doubt, a horse and carriage arrival ties in beautifully with a country style affair. However, most carriage hire companies are still experienced with servicing city locations. Simply talk to your supplier about any location restrictions. Most carriage companies will have a variety of carriages and horses to choose from – some will even let you pick which colour horses you'd like! There's classic vintage buggies through to Cinderella-style coaches.
You'll also want to account for how many people need to fit in your chosen carriage. Will just the bride and groom be travelling together or would you like to fit the entire bridal party? You will most likely need more than one carriage! Traditionally, horse and carriage services can deliver the bride to the ceremony and then take the bridal party onto the reception (depending on distance).
Unique Wedding Transport Ideas
There's no doubt cars and horse and carriage are top of mind as wedding transport ideas. Nevertheless the only real limit on your mode of wedding transport is your creativity. Consider these unusual and unique ideas to really arrive with a bang:
Vintage push bike (the bride can ride from just around the corner to avoid a work out on her wedding day)
Hot air balloon (imagine landing on the spare block of land near your ceremony)
Tractor (ideal for the country bride)
Vespa (a funky inner-city option)
Segway
Motorbike
Row boat (for a Notebook-esque waterside ceremony)
Vintage bus
Golf cart (for those golfing grooms)
Helicopter (for adventure loving couples)
Light aeroplane
Chair lift (perfect for your mountain top wedding)
Choose experienced providers for your wedding transport
Lastly, any transport supplier should have excellent safety procedures in place and be full licensed and insured. Don't risk your wedding transport on a too good to be true deal. There's no deal to great if it means compromising on yours and your bridal party's safety. Visit ABIA's accredited suppliers to find quality wedding transport suppliers in your location.