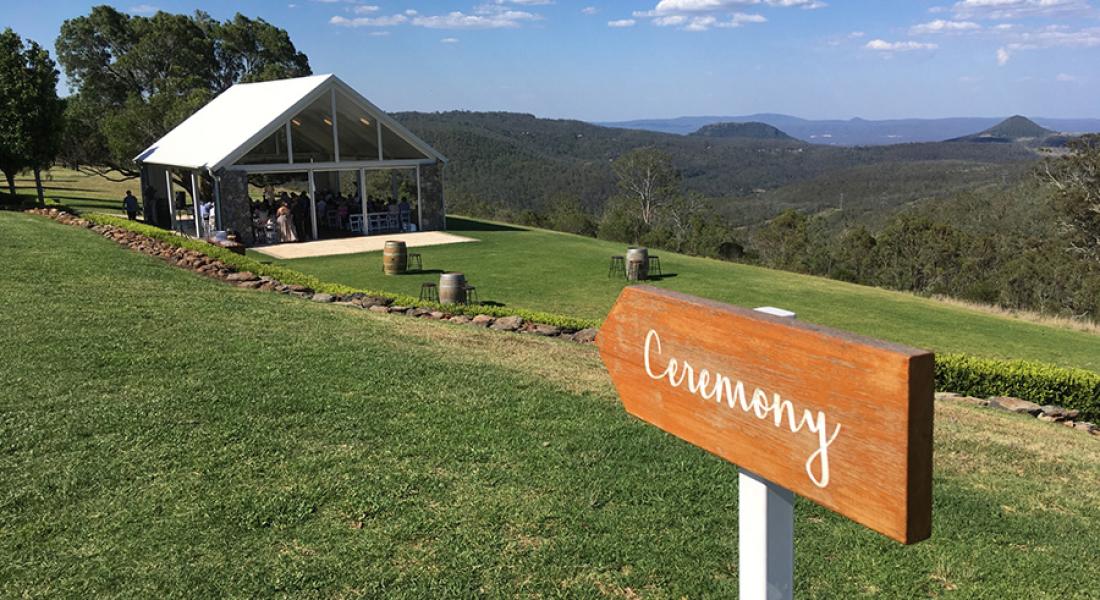 Wedding Timeline Planning
On 28 Jul | '2022
Wedding timeline planning is everything. A well-executed event needs a well thought out plan! Your wedding timeline time frame is usually pre-determined by the period you have hired your venue for. Event timing consists of three main sections: set up time (bump in), event time and pack down time (bump out). For event logistics to run smoothly, you need your suppliers to work in harmony.
Your venue's requirements
Remember to check with your venue how much time they allow prior to your guests' arrival for set up. Just because Aunty May is arriving early to do they styling doesn't mean someone at your venue will be available. Your venue is sure to have guidelines your other suppliers will need to work within. Don't forget that venue staff work into the wee hours. There may not be someone present at your venue for set up requirements until late morning or even early afternoon.
Your vendor's requirements
Ask any wedding vendor about timing disasters and they are sure to be able to tell you some stories! We've seen everything from cakes melting in the heat to vendors struggling over three flights of stairs at the venue. This is why communication with your venue and vendors is so important. Wedding vendors love nothing more than a well thought out run sheet that specifies timing and requirements!
If you have hired specialist vendors to assist in creating event magic for you, don't be afraid to trust their advice. They have seen it all and will want only the best for your special day. Don't forget also that they are running a business – just because you would like them to drive to your venue three hours away and set up at 10am and send a staff member back at 6pm, doesn't mean that will be logistically possible! Your vendors will do everything they can to assist you, but remember to be understanding if your timing requirements incur an additional fee.
Wedding Timeline Idle time
For vendors offering a hire service (such as a photo booth company), they may include some 'idle' time as part of the hire package. This means that there may be a period of time available where the equipment can be on site but not functioning i.e. a DJ may charge idle time if he is required to be set up, but you're not using his services until after dinner for dancing.
Always approach idle time with caution and ask plenty of questions. There will probably be restrictions as to when idle time can and can't be used and the location of your event will probably play a part in this as well.
Set up and pack down (bump in and bump out)
Every vendor will require some allocated bump in and bump out time. Some vendors may charge additionally for set up and pack down. Others may include it, but the time will encroach on your hire time i.e. a five hour package will give you four hours of photo booth use and one hour is allocated to set up and pack down. Some companies will set up and pack down their equipment on their own time.
Again, this comes down to clear communication with your vendor. Be clear and reasonable about your requirements and put your event timing in writing for your vendor to refer to. Always clarify what your total hire cost includes and ask for additional items to be detailed clearly.
A wedding timeline where everyone wins
The best solution for everyone is to select a hire package length that matches your wedding timeline. Trust us – when a photo booth is present, your guests will flock to it like Kanye West to a microphone. Guest being told the booth isn't open yet launches many a sad face!
With In the Booth, as soon as your guests enter the party zone, the booth will be ready to go. In the Booth's bump in and bump out time doesn't encroach on your hire time in any way. Set up is completed prior to the start of your event so the booth will be hot to trot the moment your guests enter the room. When it's time to wind things up, the booth will keep firing right up to the last moment (there's always time for last shots!). Whilst the tables are being cleared and there are kisses and hugs all round, we'll quietly pack up and leave like we were never there.