Wedding Photobooth Must-Have Shots
On 11 Jul | '2019
There is one thing that you will never hear anyone say about a wedding photo booth and that is "it was boring". No matter the size of the wedding, there is never a dull moment in the booth! With all of your guests having a boothing good time, and yourself and your new husband or wife making the social rounds, it is easy to forget to stop and have a moment (or twenty) in the booth.
It isn't uncommon for us to hear from our couples that they wish they had more photos in the booth themselves. Just as you will write a list of the must-have shots for your photographer, we implore you to also make yourself a list of your must-have photobooth photos!
To help you out, here are some of our favourite booth moments!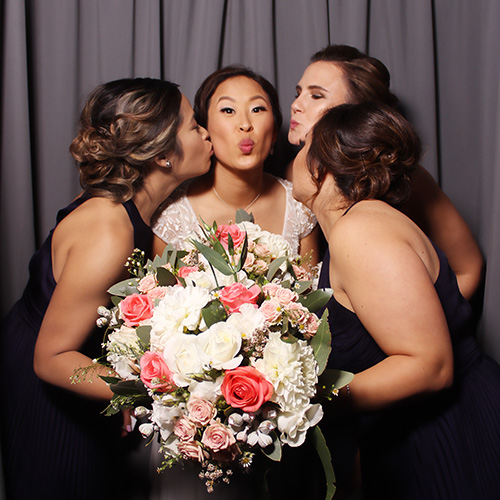 Wedding photobooth + your tribe
There's no doubt that yourself and your best girls already have sore jaws from smiling at a camera all day, so why not gather in the booth for some fun and silly shots? We love seeing the bride and her tribe letting their true personalities shine in their photobooth snaps!
Some great photo booth ideas for the bride and her bridesmaids are:
prettily posed and smiling
kissing the bride
hugging the bride
holding bouquets
bridesmaids under the bride's veil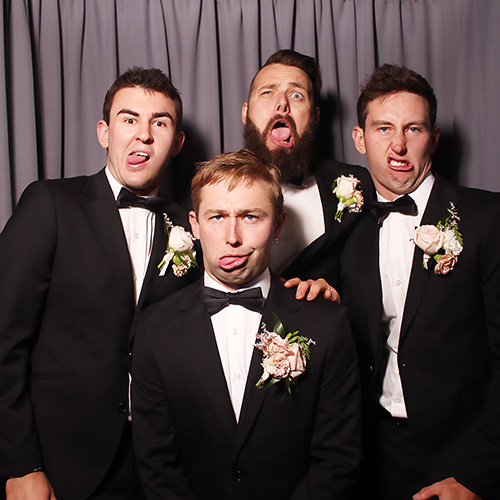 The groom and his crew
Some of our favourite wedding photobooth photos are when the groom and his best mates huddle in for some photobooth fun! We know all too well the struggle of capturing nice photos of your partner (is it really that hard to smile?!) but you're bound to get at least a few in a photobooth. Don't expect all smiles though, as the guys are known get up to plenty of mischief, too!
Some great photo booth ideas for the groom and his groomsmen are:
handsomly posed and smiling
making ridiculous faces
serious faces and arms folded
Classic movie poses i.e. James Bond
Flashing matching socks or undies!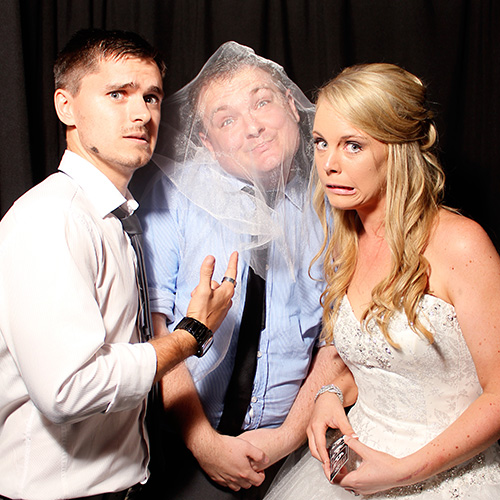 The newlyweds and their guests
As the newlyweds, many have travelled far and wide to share in your special day. You may be a bit overwhelmed trying to get around to chatting with each and every guest while also enjoying all of the bells and whistles of your wedding reception. Everyone wants a photo with the happy couple so why not grab each guest for a round in the wedding photobooth while you catch up? This is also a good way of making sure each guests gets into the booth and leaves a photo and message for you in the black leather guest book that is included in your hire.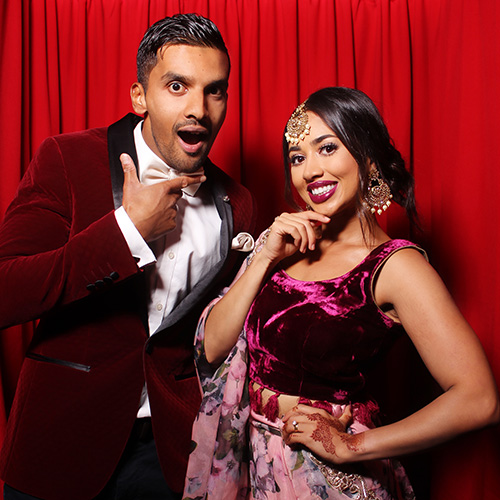 The newlyweds
We can't forget the new Mr and Mrs! As the guests of honour, you'll be hard pressed trying to get a minute alone! Take advantage of the moment of privacy the booth can provide and capture some romantic shots with your new spouse (don't forget some silly ones, too!)
Some great photo booth ideas for the newlyweds are:
posed and smiling
making silly faces
showing off their rings
kissing
looking at each other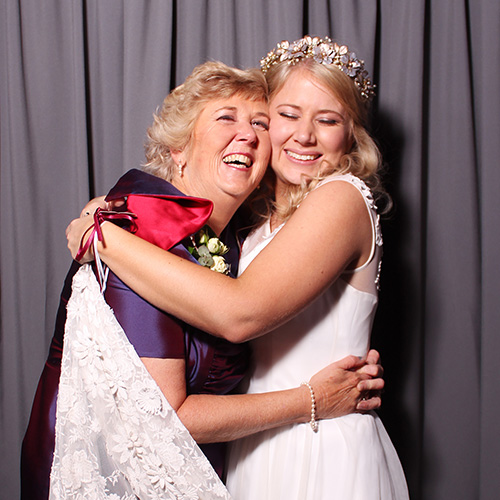 Parents of the Bride and Groom
Don't forget to grab Mum and Dad for some photobooth fun! These are always highly cherished shots and make great pictures for personalised thank you cards and even Christmas cards. You'll be sure to see these prints displayed on your parent's fridge the next time you visit!
Some great photo booth ideas for the bride and groom's parents are:
bride's parents together
groom's parents together
both sets of parents together
bride with her parents
groom with her parents
bride and groom with each set of parents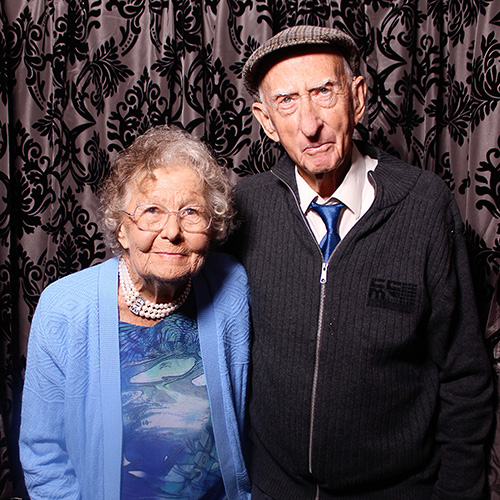 Grandparents of the Bride and Groom
Similar to those with Mum and Dad, any photos captured with your grandparents will be loved and valued. It's also great way of capturing some photobooth photos of just your grandparents – when you and your partner hop out of the booth, just touch the screen to start a new round of photos 😉 Some grandparents can be a bit photobooth shy at first, but once they've experienced photobooth magic, you'll have a hard time keeping them away!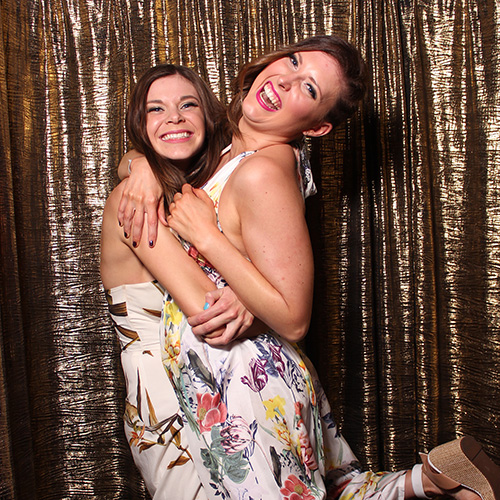 Guests from afar
If you've had guests travel from afar to be a part of your big day, we'll hazard a guess that you don't see them as much as you would like to. Make the most of the time you have together and create some long lasting memories in the photobooth. You'll all be glad you did!
Some great photo booth ideas for guests visiting from afar are:
bride with the guests
groom with the guests
guests with the bride and groom
guests' home location written on the chalk board
Make sure you pop by our Pinterest boards for some more great inspo!