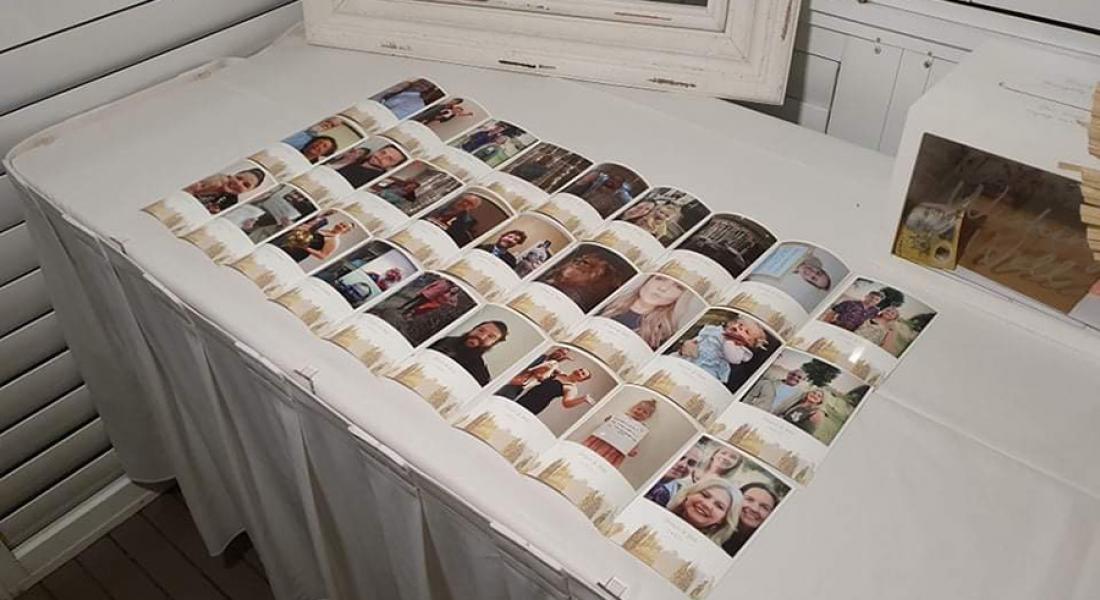 Virtual Photo Booth…that prints!
On 23 Sep | '2021
What is a virtual photo booth? Well if you've got virtual photo booth questions, we've got answers! Comparatively a virtual photo booth is just what it sounds like – it's virtual only.
Covid19 caused an outbreak of another kind – virtual photo booth services! These services allow for the digital sharing of photos despite guests not being present together. Although this is fun in a way, they do not greatly differ from other digital photo services. The main difference being is that images are stored together in a gallery.
One of the most enjoyed features of any photo booth are instant prints. A virtual photo booth does not provide this service because there's no printed involved. This really does take the fun out of things for guests. Let's face it, we can all capture digital photos on our phones and share online. On the other hand, instant prints are coupled with instant excitement wherever our booth goes!
Special events have continued through this time although it may be true that events have had to manage specific restrictions. In the Booth's Guest Cam has become even more popular during this time for the following reasons:
Guests not at the event can still join in the fun by creating fun photos from home.
Instant prints still arrive out of the booth at the event from all over the world – just like magic!
Guests that can attend the event get the surprise of photos from friends and family arriving at random from the booth!
Virtual Photo Booth…but with prints!
Jess and Shaun made use of exactly that at their awesome wedding hosted by the Mercure Townsville. In the Booth Townsville had Guest Cam running hot all night! Family and friends were enchanted by photos from afar arriving in the photo chute. They had quite the collection by the end of the wedding reception! With In the Booth, you have a traditional photo booth AND Guest Cam at no additional cost.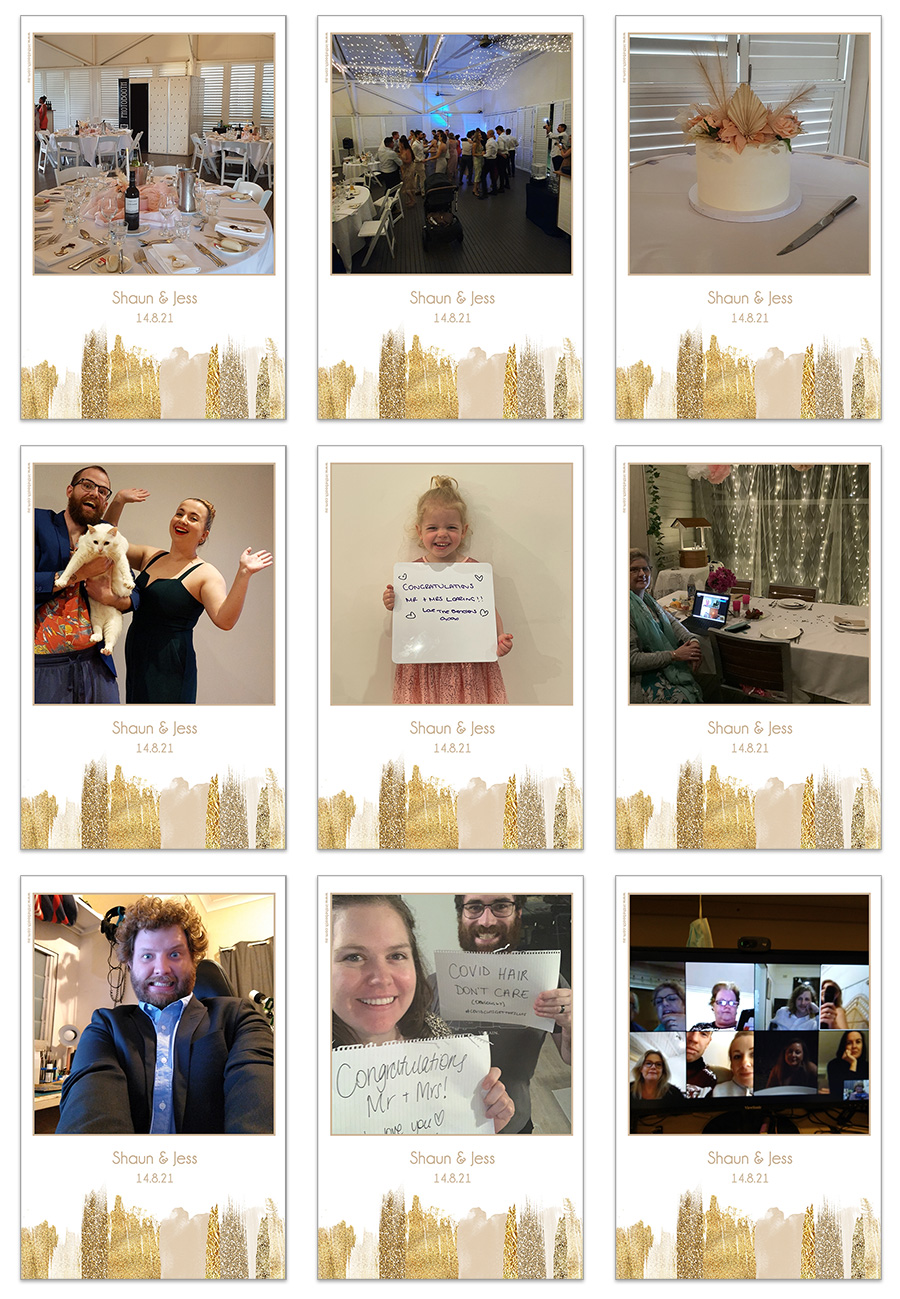 Jess and Shaun distributed our Long Distance Guest Cam information to their guests prior to their day so everyone knew what to do. All our lovely couple had to do on the night was relax and enjoy knowing all Guest Cam photos would be included in their USB folio after their wedding.
Thanks so much for having us guys! We're so thrilled Guest Cam did its best work for you too!