Victoria Park Wedding for Robert & Tamika
On 14 May | '2020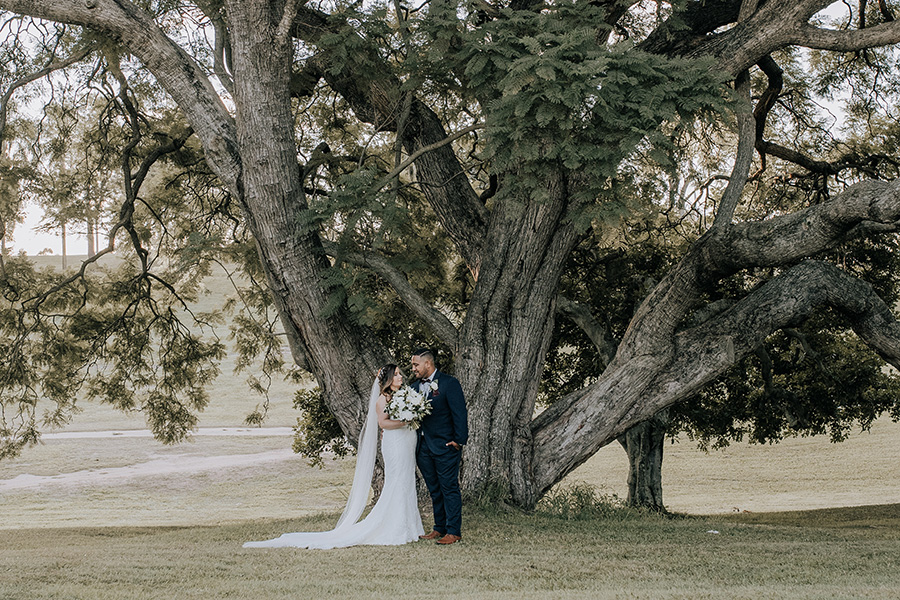 Robert and Tamika celebrated their Victoria Park wedding in Brisbane. Bird and Boy Photography took advantage of the stunning autumn day capturing multitudes of lovely photos of the newlyweds and their bridal party at various locations of the complex.
Victoria Park Wedding for Robert & Tamika
First and foremost, the bride Tamika was a picture of beauty in a strapless white full-length gown. It was adorned with a sweetheart neckline and intricate lace detail from the bodice down. A full length white veil was positioned at the back with a stunning jewelled hairpiece to finish the look. Additionally Tamika's four bridesmaids all wore matching burgundy floor length chiffon gowns with lace bodices. The ladies' bouquets were divine; featuring a generous assortment of white florals and greenery. Last but not least, a pop of deep red in the bridesmaid's floral arrangements was the icing on the cake.
Robert and his groomsmen looked dapper due to their navy-blue suits, white shirts and subtly patterned burgundy neckwear. Robert modelled a bowtie with neckties for the groomsmen. Each gentleman also wore a boutonniere with matching floral arrangements to the bridal bouquets. Finally, burgundy pocket squares tucked neatly into their breast pocket ensured a handsome ensemble!
Later on, the reception was held in the spacious Ballroom at Victoria Park. Our dashing bridal party were seated together at a long table. Guests were dotted around the room at large round tables. All tables were adorned with beautiful floral arrangements and glowing tea light candles twinkled.
As the night wore on, Robert and Tamika's loved ones boothed and danced the evening away! The photobooth supplied by In the Booth Brisbane was a huge hit with a myriad of beautiful (and sometimes silly) shots taken during the night. Special photos of loved ones taken into the booth were a treasured addition. The guest book supplied by In the Booth was filled with photos and heartfelt messages. It made the ideal keepsake for the happy couple to take home. Congratulations once again, Robert and Tamika!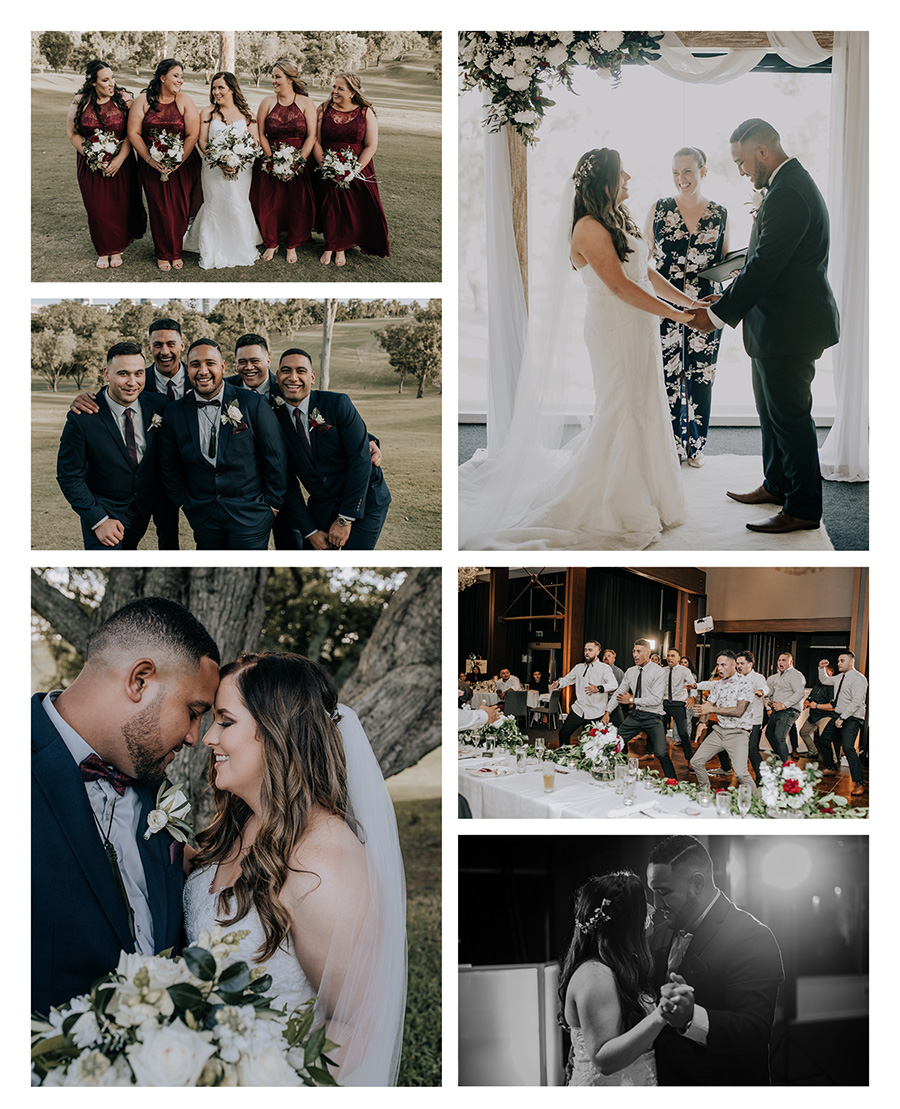 A note from the Bride
"Our wedding day was truly magical; it was above and beyond what we were expecting; one of the best days of our lives. Our favourite parts of our wedding day was marrying our best friend and having our daughter right beside us throughout it all. Above all bringing our family and friends together to celebrate our special day with us. Also it was a day full of love and laughter".
Victoria Park Wedding Photo Booth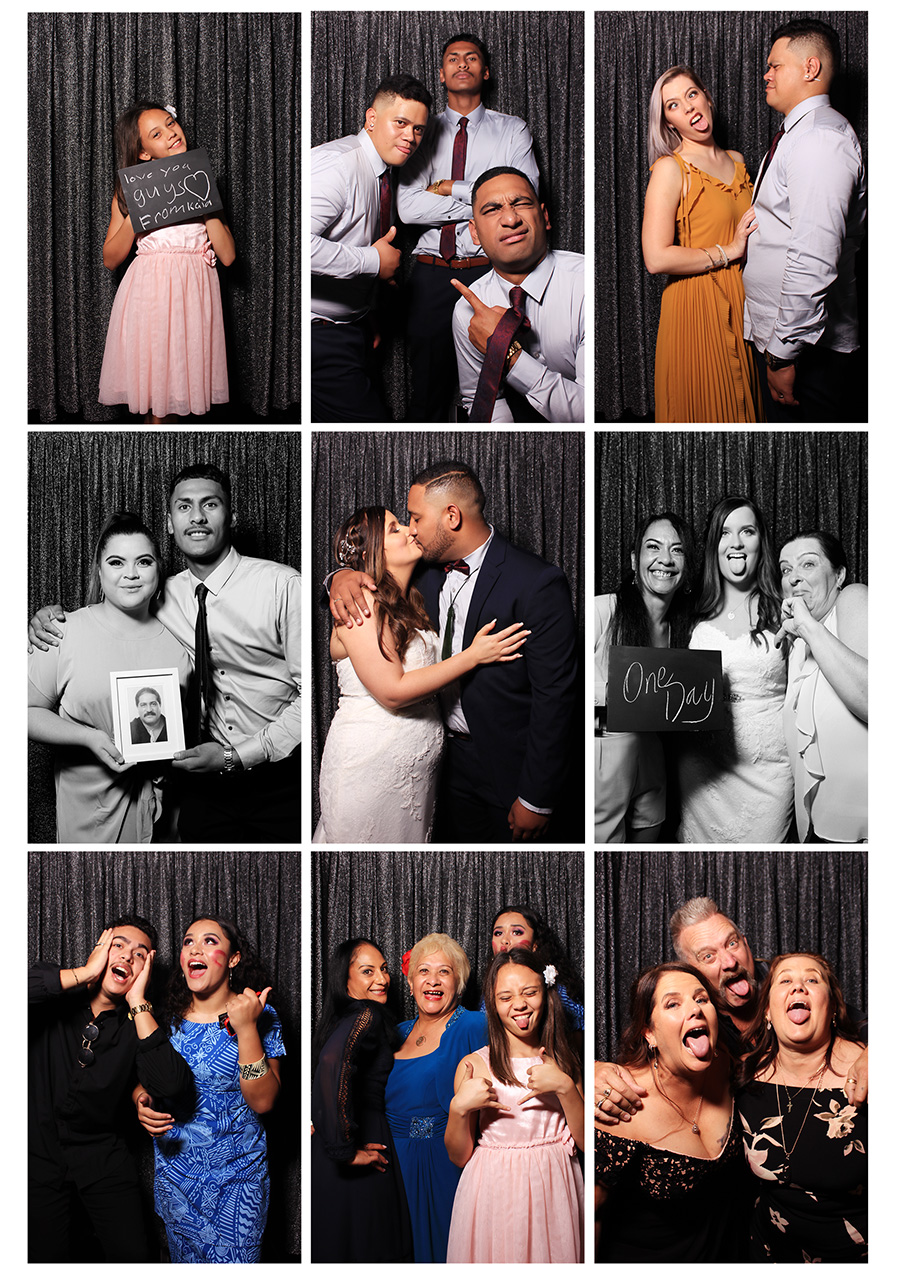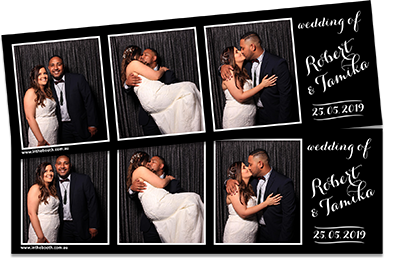 Brisbane Wedding Dream Team
Venue: Victoria Park Golf Complex
Photography: Bird & Boy Photography
Videography: Wrapped Up
Entertainment: G & M Event Group