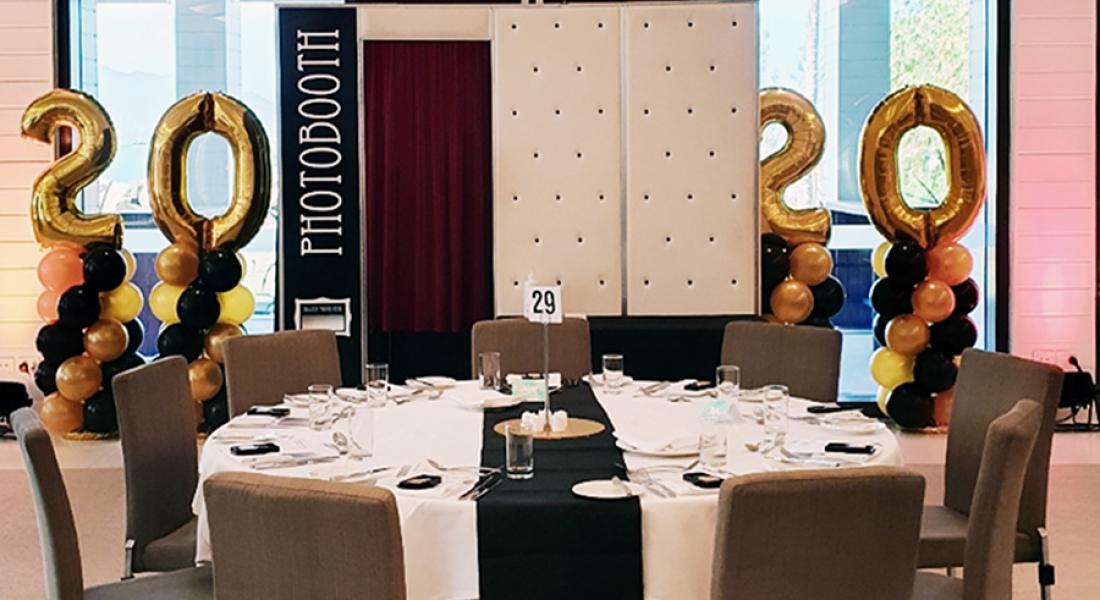 Townsville Photo Booth Hire for School Formals
On 11 Feb | '2021
It was a huge end to 2020 for Townsville photo booth hire! School formals are always a highlight on the event industry calendar. Traditionally, the second week in November is declared School Formal Week in the event industry! In the Booth Townsville has had the pleasure of bringing the laughs to Grade Twelve celebrations since 2012. While 2020 was certainly a challenging year, this didn't dampen the party one bit!
Planning school formal logistics is no easy task and even more so in 2020. Many schools had to account of a myriad of changes throughout their formal planning period. Government restrictions left schools facing the task of how to create a fantastic formal for their students while still in line with COVID guidelines.
Enter Townsville photo booth hire! In the Booth were able to still create amazing event experiences for school leavers on their night of nights. It was our absolute pleasure to look after our returning customers and some new ones too. High quality digital images mean the booth often takes the place of a professional photographer after the formalities are over. Teachers and staff can rest easy knowing a night of memories is being captured in the booth.
Our extensive guest experiences include Gif and Slo-Mo, just to name a couple. The Class of 2020 sure knew how to give them a work out too! We love seeing students capture memories with their partner, besties and favourite teachers. There's nothing better than seeing students leave their formal with jacket pockets and purses stuffed full of photo booth prints. Our schools tell us that so many of the booth photos are stand outs in the school year book too!

In the Booth don't just attend school formals with their Townsville photo booth hire service. We frequently attend other school celebrations such as Primary Graduations, Under 8's Day and more! Drop us an enquiry here about your upcoming school event. We'd love to assist!