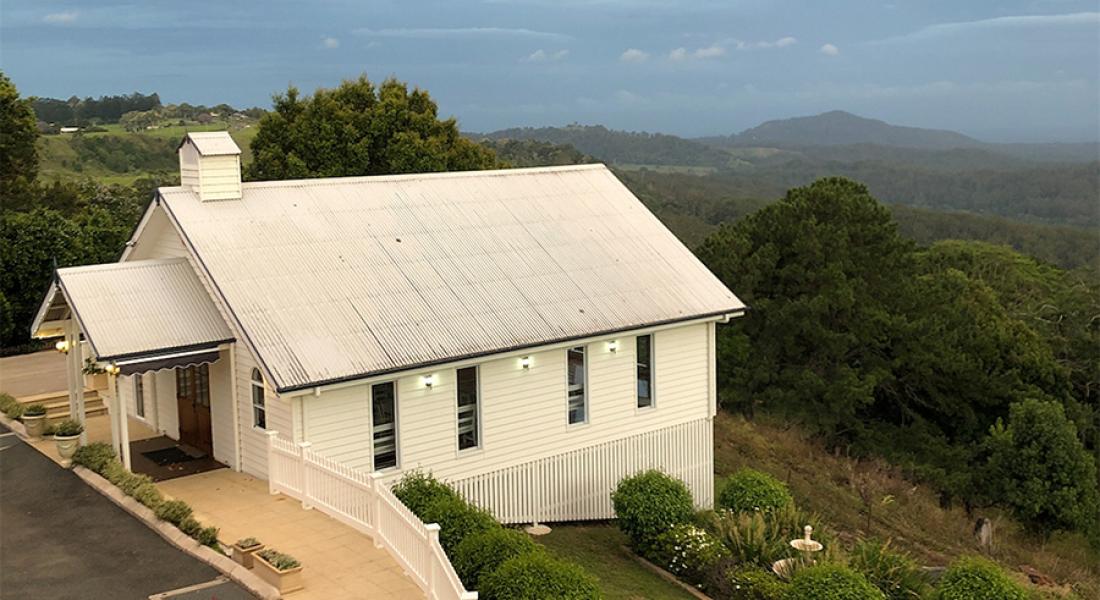 Sunshine Coast Photobooth Hire for Chris & Ash's Wedding
On 25 Feb | '2021
Providing Sunshine Coast Photobooth Hire includes travelling up the winding road to Maleny often and we love it! The rainforest surrounds of the Sunny Coast hinterland combined with the view out to the ocean are so unique. You can understand why so many couples choose this stunning location for their weddings – as did Chris and Ash! In the Booth Sunshine Coast were thrilled to hear Chris and Ash chose Tiffanys as the location for their dream day.
Weddings at Tiffanys offers a bird's eye view of the rolling hills of Maleny and the horizon over Caloundra and Maroochydore. Their iconic chapel includes this incredible backdrop as couples say their vows. For couples looking for the epitome of the white picket fence wedding, you can't go past this gorgeous location!
Sunshine Coast Photobooth Hire at Weddings at Tiffanys
Another key point is Tiffany couples have the convenience of their ceremony and reception being held on the same property. In other words, if you're looking for a relaxing and unrushed feel for your day, Tiffany's is a fabulous option. Chris and Ash's guests enjoyed a leisurely mingle after their little white wedding chapel ceremony. Guest drank in the breathtaking view while enjoying pre-dinner drinks.
Chris and Ash decided some Sunshine Coast photobooth hire was just the ticket to keep their guests entertained! The booth strikes a stunning picture on the Tiffany's deck. Guests can't help one more quick visit to the booth when there's that amazing view to look at while you wait for your photos booth prints!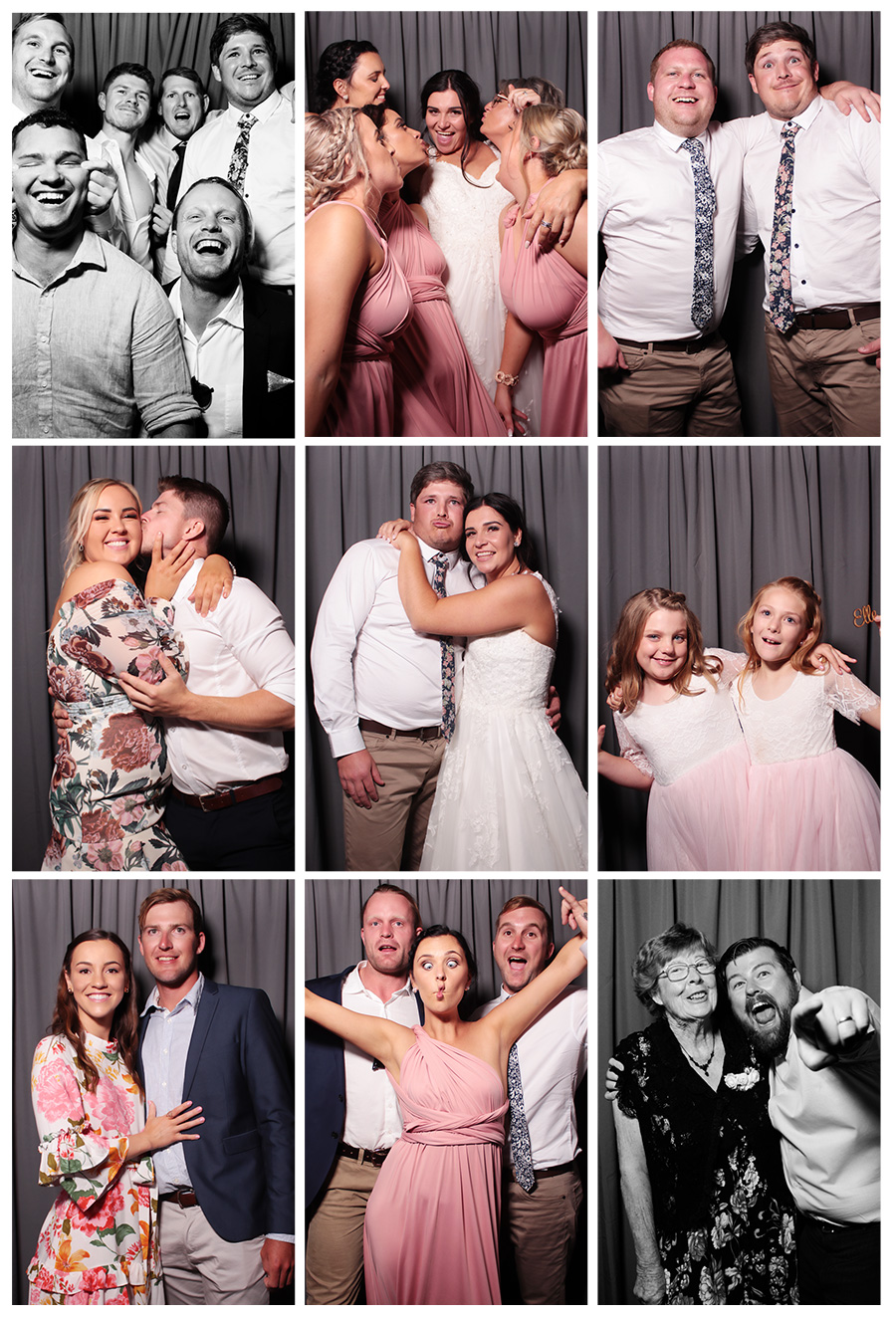 Finally, Chris and Ash chose our classic grey backdrop to perfectly pair with their chevron print design. How fun is the addition of their wedding hash tag? Ash's bridesmaids' soft pink gowns were the perfect colour combination against the grey.
Thanks so much for having In the Booth Sunshine Coast along to celebrate, Chris and Ash! If you'd like to chat with our team about your Sunshine Coast photobooth hire options, drop us a line here anytime.