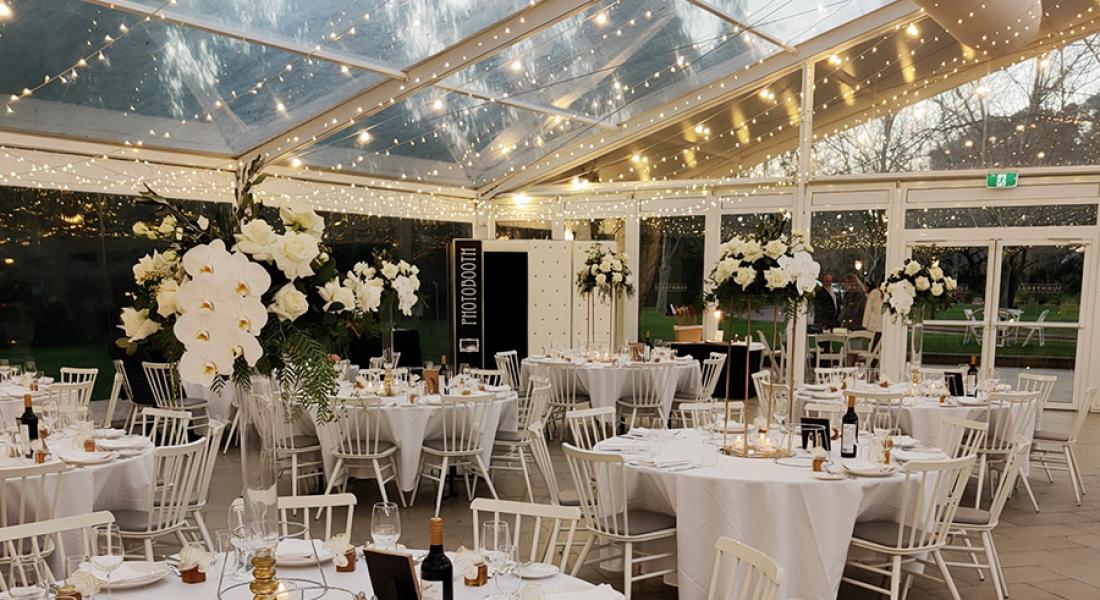 Sunnybrae Estate Wedding for Samuele & Vanessa
On 30 Sep | '2021
It's always a pleasure to travel out to Sunnybrae Estate. Situated in Regency Park South Australia, it's a central Adelaide location. It's no wonder it's hugely popular with In the Booth Adelaide's wedding couples.
Sunnybrae's clear roofed marquee is a sight to behold. Comfortable enough for even the largest of celebrations, it seats 400 guests easily. The marquee seamlessly brings the stunning outdoor surrounds in while protecting everyone from the elements. This was especially important with Samuele and Vanessa's being held in August in our southern state!
This was one Sunnybrae Estate wedding that pulled out all the stops. The marquee was simply resplendent in white flowers offset by earth-green foliage. Bunches of baby's breath cascaded over the bridal table. Not a detail was overlooked from the gilt-framed seating plan at the entrance to the incredible flower adorned chandelier.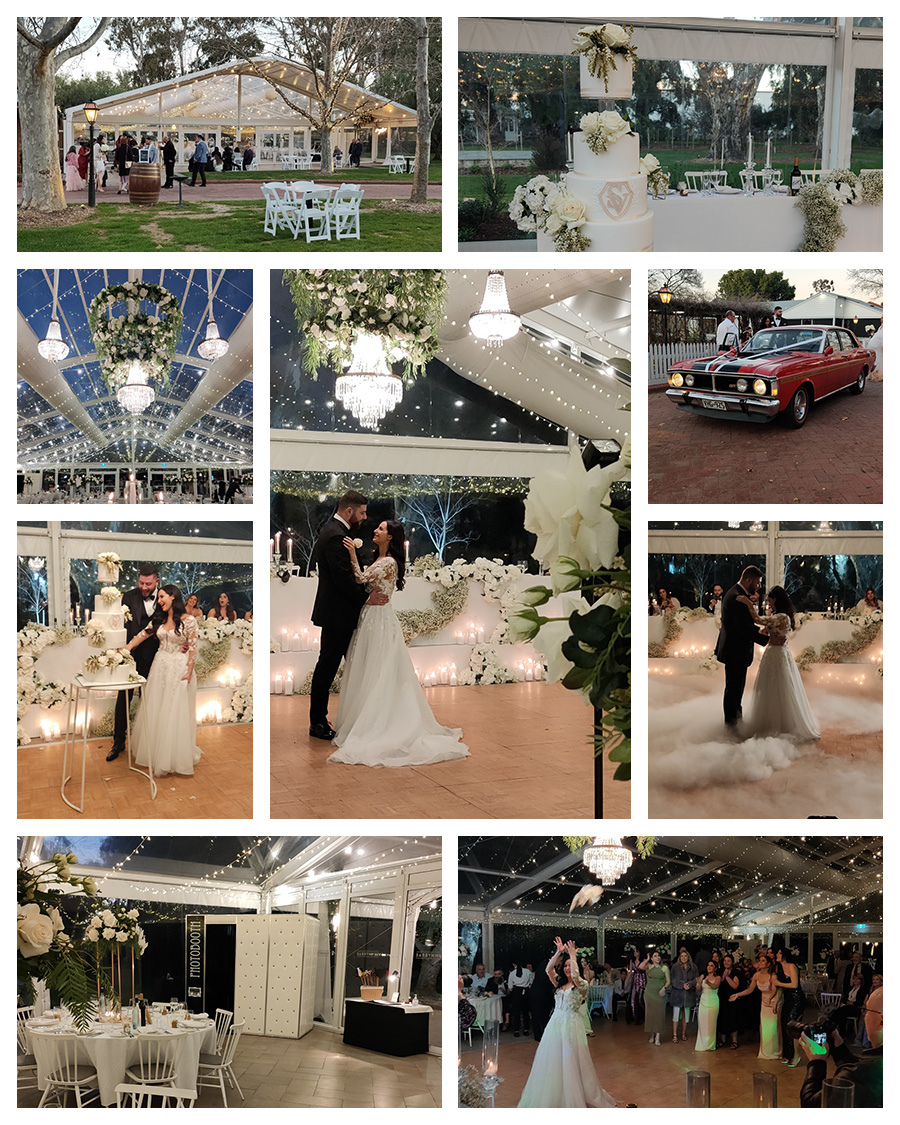 Samuele and Vanessa's five tier wedding cake was unmissable next to the bridal table. The colour scheme for this amazing wedding was white, green and touches of gold and blush pink which were all incorporated into the cake design.
Sunnybrae Estate Dream Wedding
The party really got started once the live band and the photo booth kicked into gear! The bride and groom entranced guests with a first dance straight out of the movies, complete with dancing on a cloud.
Furthermore Samuele and Vanessa chose one of In the Booth's most popular designs for their matching photo booth and Guest Cam prints. So many of our clients tell us that they don't know what they want and that they're lacking design skills! We always reply the same way – relax! That's what we're here for. Our goal for your wedding photo booth hire is that you don't have to worry about a thing. You make the big and important decisions and we'll worry about the details!
Finally, thank you so much for trusting your wedding day to In the Booth Adelaide, Samuele and Vanessa! You created a truly breathtaking evening together with Sunnybrae Estate. We were so thankful to bring some photo booth joy to your guests!