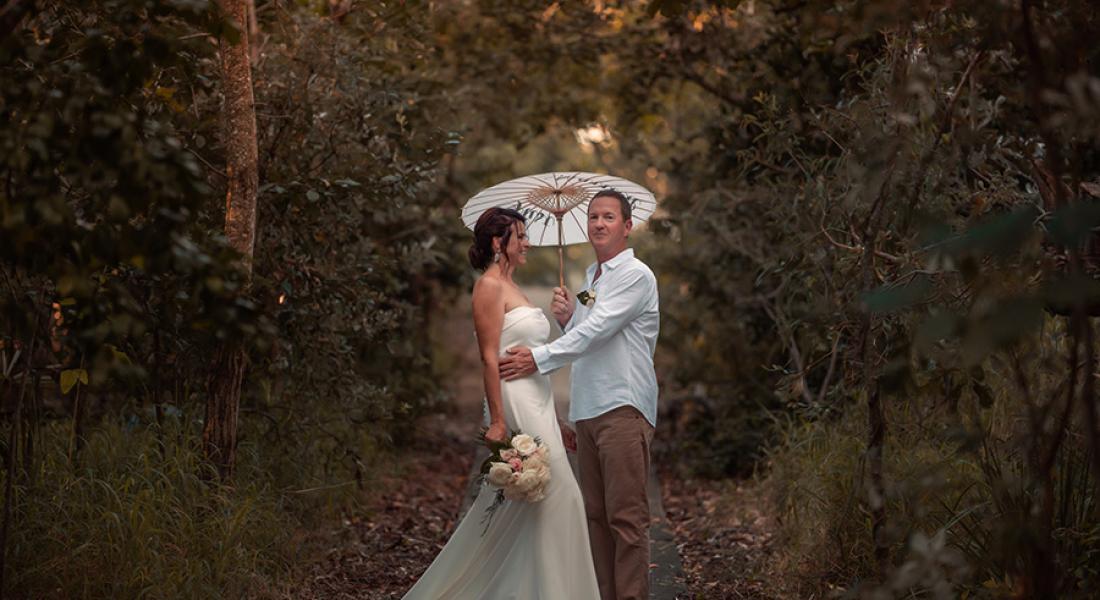 Photobooth Sunshine Coast for Tania & Paul's Wedding
On 5 May | '2022
Photobooth Sunshine Coast was the order of the day for Tania and Paul's incredible beach wedding. Keep on reading if you want to view some heavenly wedding photos! The sunshine, azure water and white sand of Noosa in Queensland were the ideal backdrop (outside of the photobooth Sunshine Coast that is!).
Paul and Tania were blessed with one of those picture-postcard days that only the Sunshine Coast can deliver. The only clouds in the sky appeared as if they were white fairy floss! Sandpiper Photography captured their incredible images on the beach and Simply Style Co assisted with curated wedding day planning.
Photobooth Sunshine Coast Hire at Noosa
Autumn beach weddings can be cool but we're sure you'll agree the warmth radiates from Paul and Tania's photos. In addition, how beautiful is Tania's summery parasol? Regardless, a vintage umbrella is handy to keep sun off faces and makes a beautiful filter for overhead light.
Tania's strapless form fitting gown made her the picture of a beach bride. Simple beading adorned Tania's gown and that of, without a doubt, the sweetest flower girl you ever did see. Our favourite colour palette for beach weddings for gentlemen has to be pale tans and blue hues and Paul didn't disappoint! By the same token, tie everything together with iceberg coloured blooms and this wedding was straight out of a Sunshine Coast wedding magazine.
The Noosa Boathouse was a fitting location for a relaxed beachside wedding reception after guests indulged in a river cruise. Unbeatable views over the Noosa River are the gateway to incredible Sunshine Coast sunsets. Unquestionably Noosa Boathouse is one of Queensland's most unique floating wedding venues. All three spaces offer waterfront vistas with their own unique highlights of the Noosa River. Our lovely couple selected the River Room for their reception.
Finally, Paul and Tania chose one of our most popular instant print designs to match their beachy vibe. Pastel hearts and our gold glitter backdrop made sure their guests remained centre of attention.
We're so thrilled you chose to have photobooth Sunshine Coast hire to entertain your guests Paul and Tania! It was a pleasure being a part of your incredible day.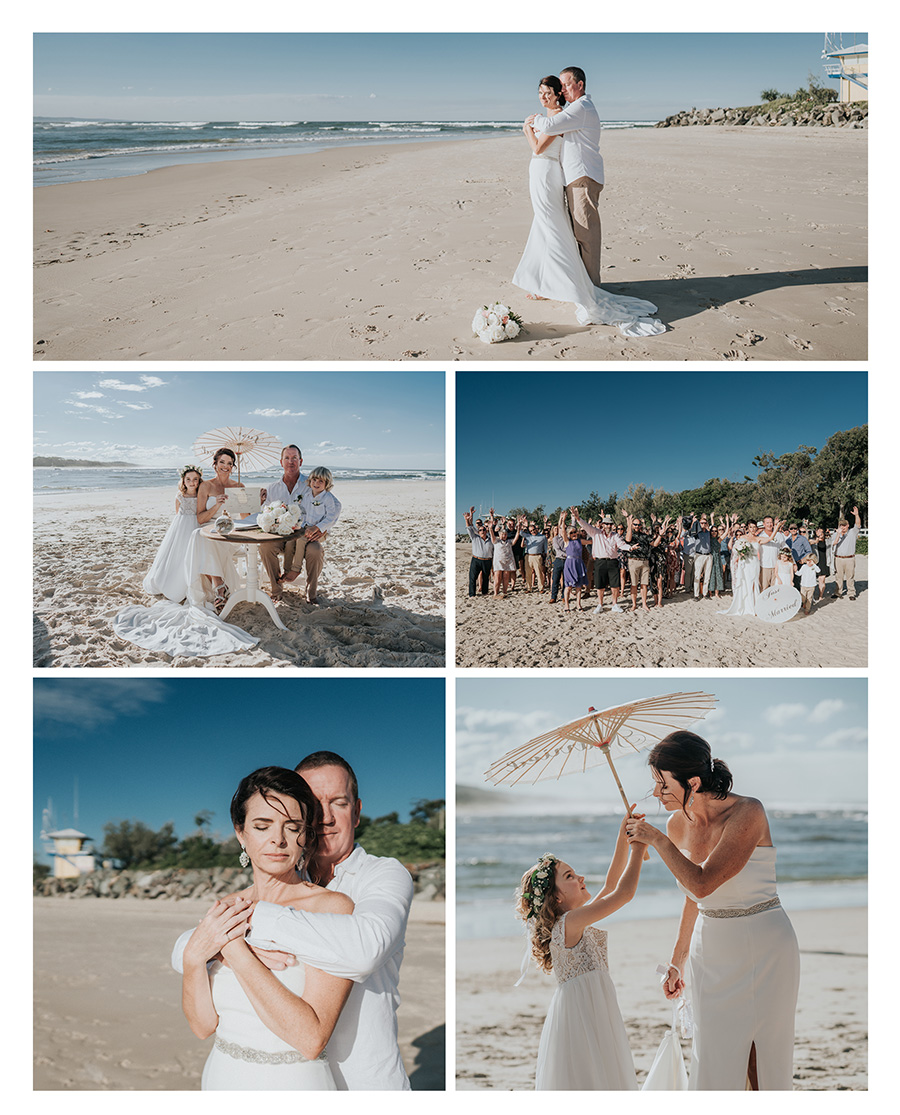 A note from the bride…
It was about having all our friends and family together to celebrate our magical day. It was a beach theme. The sand on the Noosa Spit was our ceremony location. This is where the beautiful Noosa River meeting the mouth of the ocean. Our guests enjoyed a river cruise after our ceremony and to finish it off drinks, dancing and canapes at the Boathouse.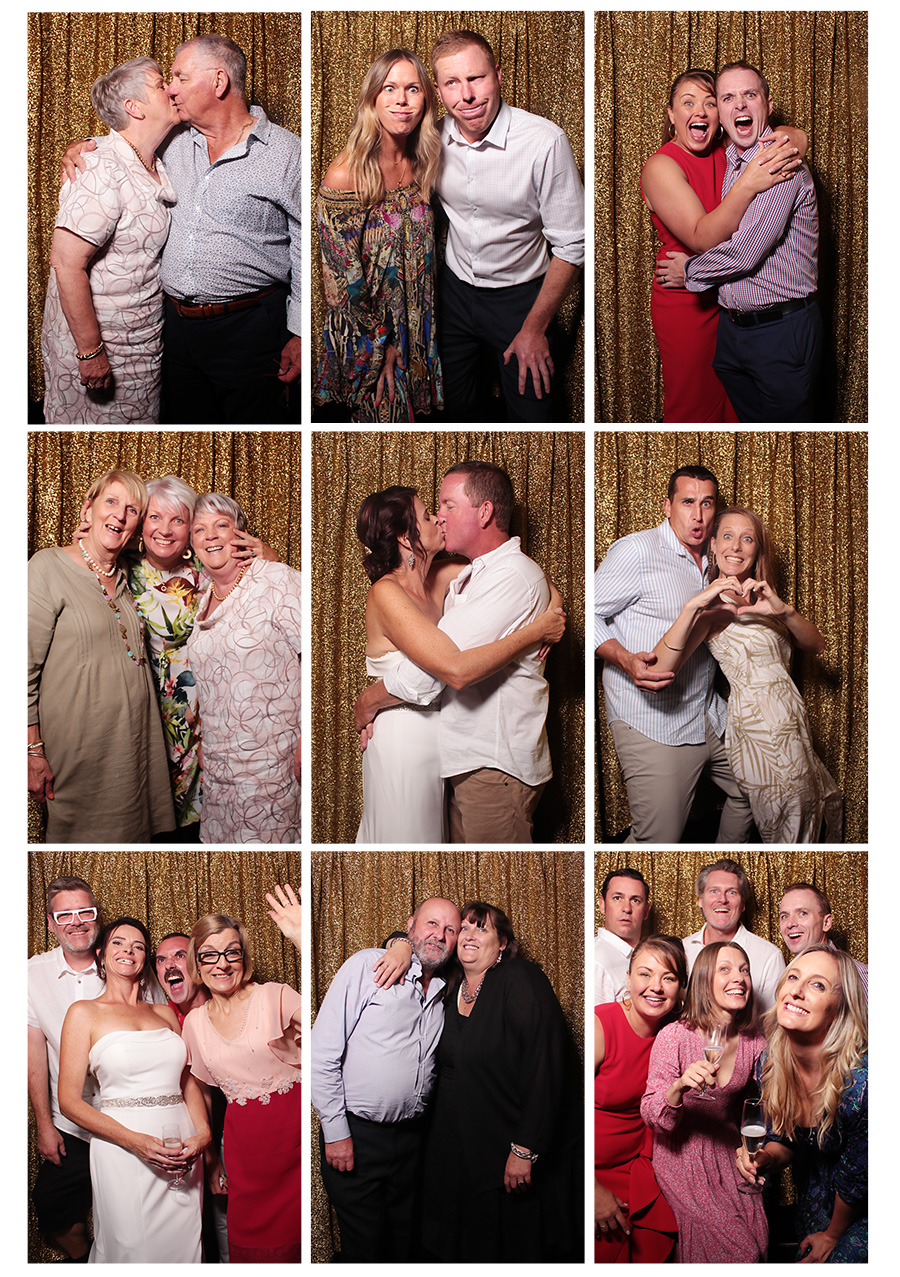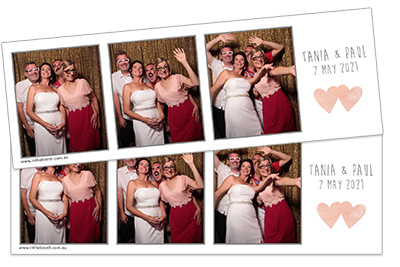 Photobooth Sunshine Coast Dream Team
Sandpiper Photography
Simply Style Co
Chocolate 2 Chilli
DJs In Your House