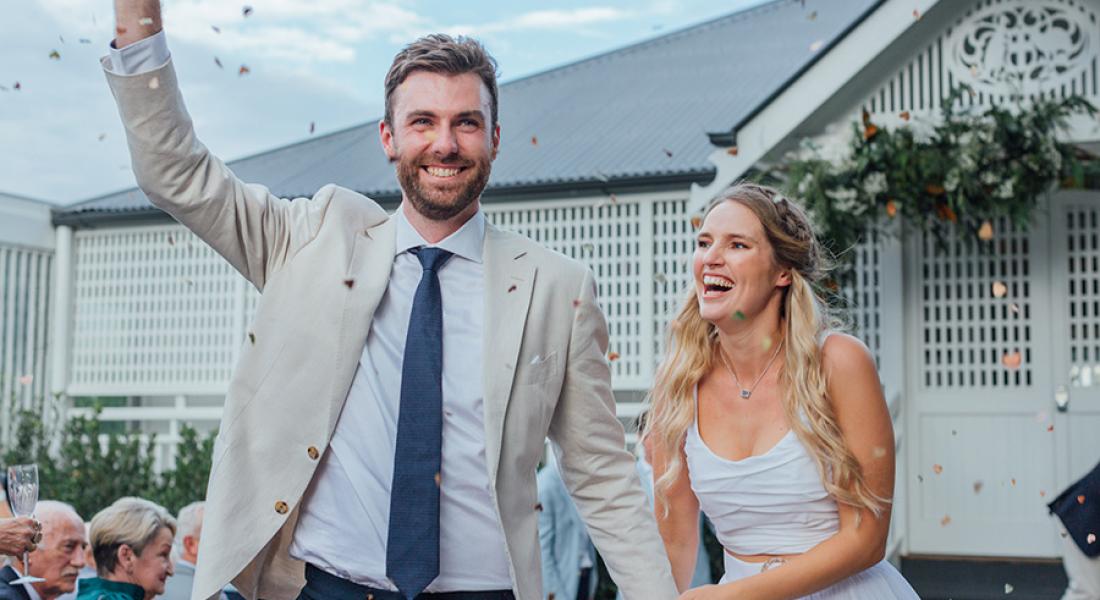 Photobooth Hire Brisbane for Meg & Adrian
On 31 Mar | '2022
Photobooth Hire Brisbane was the order of the day for Meg and Adrian's awesome backyard wedding! A gorgeous garden in the leafy green suburb of Yeerongpilly was the only backdrop needed (outside the photo booth that is!). Meg and Adrian hail from Sydney but hosted their elopement celebration in their hometown of Brisbane. We're so thrilled they invited us along and organise their photobooth hire Brisbane from interstate!
In mid 2020, Meg and Adrian had to make the sad decision to postpone their wedding day. It's such a hard decision for so many of our couples. Unfortunately family and friends would have no way of attending their wedding with the borders still closed. April of the following year was set for the new date.
Photobooth Hire Brisbane
We're sure you can agree that this couple just glows! It goes without saying we love a backyard wedding more than the next person! Meg and Adrian planned a picture-perfect garden wedding along with the assistance of the lovely Cate from Mother of Weddings.
A favourite feature would have to be the mis-matched bridesmaid dresses with a boho feel. Meg's flowing white gown kept the spotlight on her, just as it should be! The gentlemen were super handsome in their powder blue jackets. A taupe jacket and black tie set the dapper groom apart.
It's hard to beat a clear marquee with twinkle lights! Guests were still able to stargaze while protected from the cool of the Autumn evening. Outdoor lounges and festoon gave a relaxed vibe perfectly suited to the star couple. Our Watercolour backdrop ensured the photo booth prints were a sweet match of bright and fun.
Thanks so much for choosing In the Booth for your photobooth hire Brisbane, guys! It's been an absolute pleasure.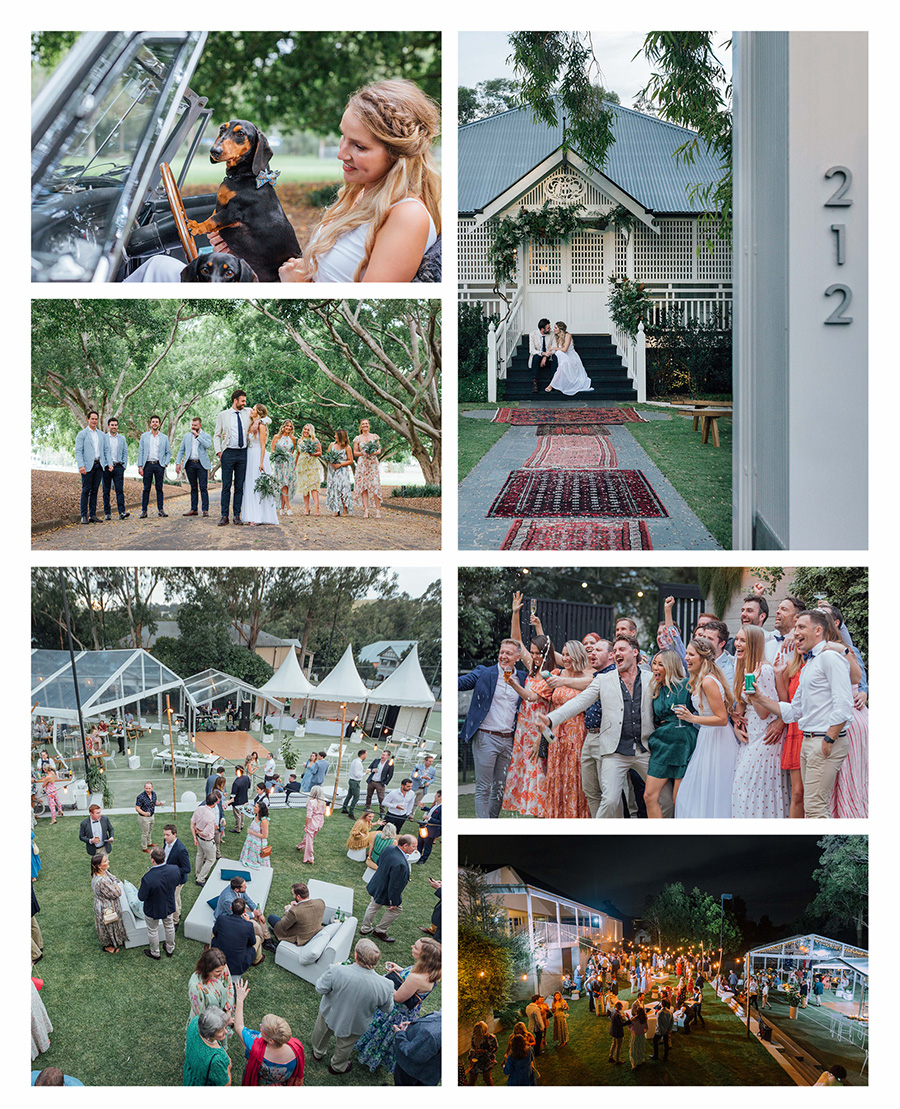 A note from the bride…
"Covid scrambled our plans several times, so when the border between NSW and QLD opened up, we eloped with just our families which was beyond perfect. Which meant when it came to celebrating with our friends and extended family, we could be a lot more relaxed and present with our guests. Having it at my family home created an atmosphere that was really personal and special. We loved that everyone ended up barefoot on the grass and got very rowdy in the photobooth!"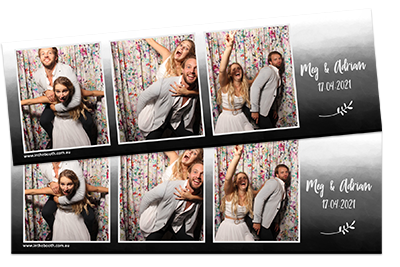 Brisbane Photobooth Hire Dream Team
Daisy & the Duke
Wheel & Spoon
Fig Flowers
Mother of Weddings