Photobooth for hire – which one is right for you?
On 18 Jun | '2020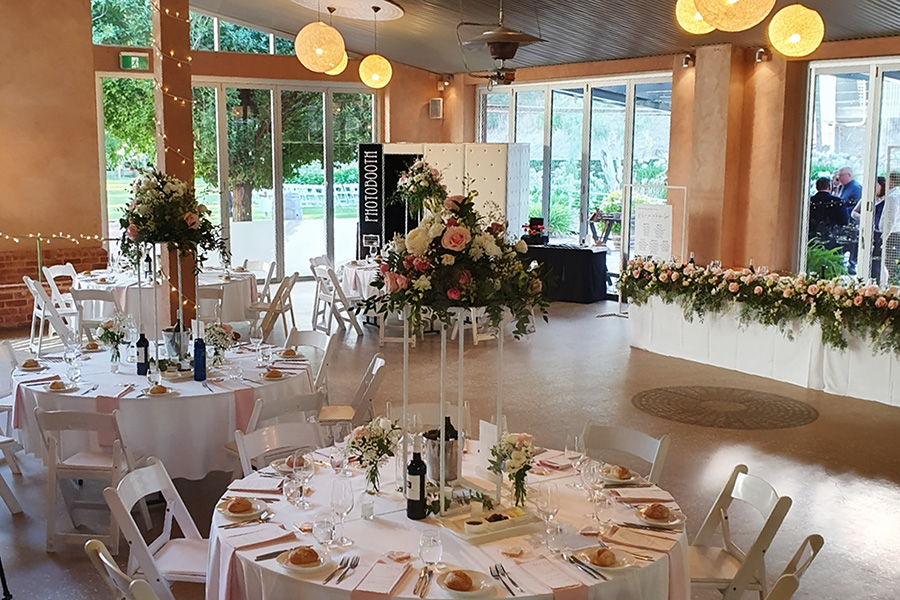 Photobooth for hire
Choosing the photobooth hire that's right for you can be overwhelming! There's so many choices and styles out there. First of all, there's the physical appearance of the booth itself. Then there's what it can actually do, or rather, what experiences your guests can choose from.
Of course, every company thinks their booths are the prettiest, and we're no different at In the Booth! 😉 When it comes to photo booths, looks are important. Our booths were carefully designed to seamlessly slide into any event theme with their monochromatic good looks. Photobooths have been around since the 1920's, and our external booth design is a nod to all that was fabulous from the vintage era.
We're not backwards in coming forwards when we say we've kept our booths enclosed for many reasons. First of all, nothing can replace that 'behind the curtain' magic that our guests love so much. Second of all, our enclosed booths create a mini sound studio that records high definition audio for our video messages. You may have noticed that open style photo booths won't offer video messaging, and that's why. It's almost impossible to record sound over the top of the DJ and loud renditions of YMCA!
Still feeling unsure? This is why we feel it's easier to let our past customers do the talking. You can view hundreds of reviews from verified past customers via the Australian Bridal Industry Academy and Easy Weddings.
Photobooth For Hire Customer Reviews
"So thrilled we had this booked in as I was not happy with our wedding photographers. Without the booth, we wouldn't have had photos of all our gorgeous guests. Some friends posed and dressed up so well, we will have this fantastic memories for the rest of our lives. They were so easy to work with and there was no need for me to worry about their set up or pack down as they liaised with the venue directly. I highly recommend these guys as their set up was great and a lot of fun." Vanessa C
"Definitely get this booth is you are looking to give your guests a blast at your wedding! Their price may seem steeper than average, but they have many inclusions such as GIFs and slow-mo which our guests thoroughly enjoyed. They also have an app which guests can download to use to take pictures from their phone to print & download. The print quality is good and the attendant Lachlan was very meticulous. He took photos of our wedding ceremony via the app & pasted them in the photo album provided for our viewing. We absolutely enjoyed hiring them, definitely worth the investment!" Min Yi
"I picked In The Booth because of all the extra features, such as sending photos to print through the booth through the phone app and being able to film video. Communication was great and everyone had a lot of fun on the night. CJ and his team were great on the night and very easy to communicate with in the lead up. We also had a customised print, and a guest book and usb for our memories after the wedding. Definitely would recommend." Sarah