Northern Sydney Photo Booth for Ben & Taylor
On 19 Sep | '2019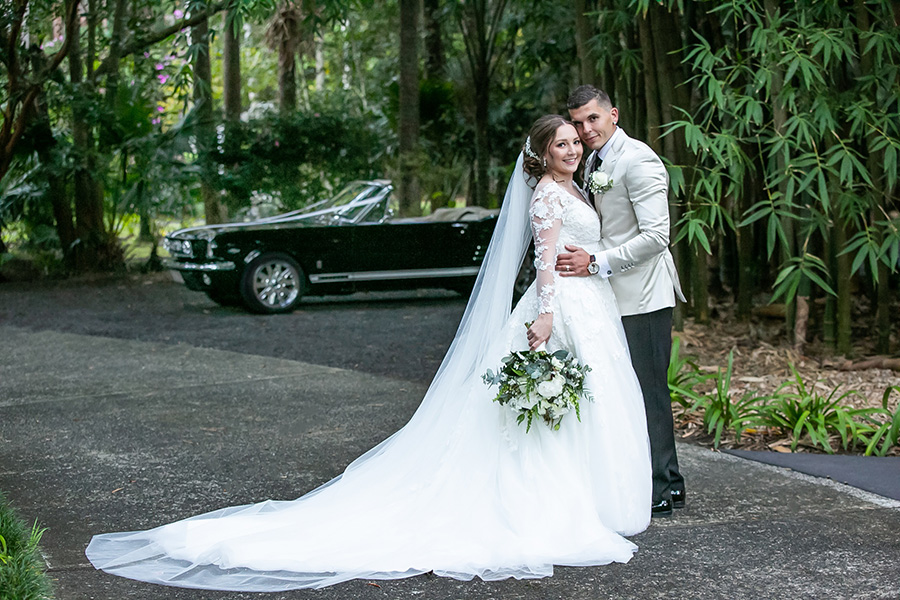 Northern Sydney Photo Booth
Ben and Taylor tied the knot in a romantic ceremony on the 4th of May at the stunning Kantara House and topped off their night with a northern Sydney photo booth! Built in the 1960's, this gorgeous venue and their iconic Charlotte's Chapel made the ideal backdrop for Ben and Taylor's day. Lush green rainforest garden surrounds set off their professional pictures captured by Seasons in Art photography beautifully. In the Booth Sydney West were honoured to be invited along and were able to complement Ben and Taylor's classic romantic theme with the photo booth looking stunning in monochrome with our luxurious black entry curtain. Likewise a gold backdrop set off their stunning wedding accents to perfection and guests enjoyed some timeless fun with the 'Classic' props kit. Due to our couple's choice of romantic print design for their photo booth prints added an understated elegance. Another stand out feature were their table settings which were dreamily styled with fresh blooms from Wildbunch Florist.
Could a bride and groom look more classically beautiful than Ben and Taylor? Neutral accent colours along with Taylor's breathtaking gown were a match made in heaven. We're sure you can agree their vintage convertible wedding transport and storybook chapel tell the story of their day to perfection in their photos. In addition Taylor was every inch a true princess bride alongside her dashing groom! The bride's stunning and natural makeup was created by Brittany Rose Makeup who created Taylor's radiant glow.
Congratulations Ben and Taylor from In the Booth Sydney West! It was certainly an honour to provide some Northern Sydney photo booth style fun for your guests. We hope you'll enjoy your photos for many years to come.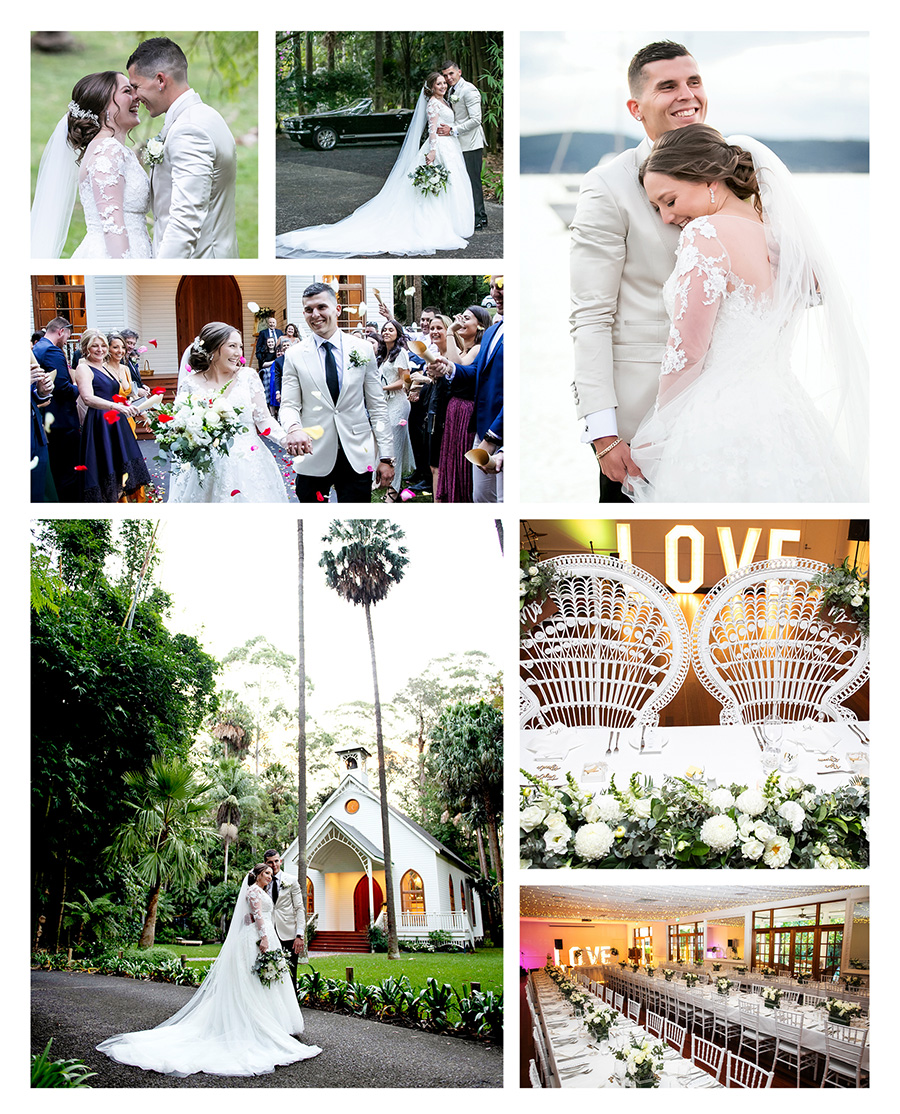 A note from the bride…
"Simple and elegant was the theme for our wedding! In contrast our ceremony was modern but with take off's from the traditional ways. Kantara House was breath taking!"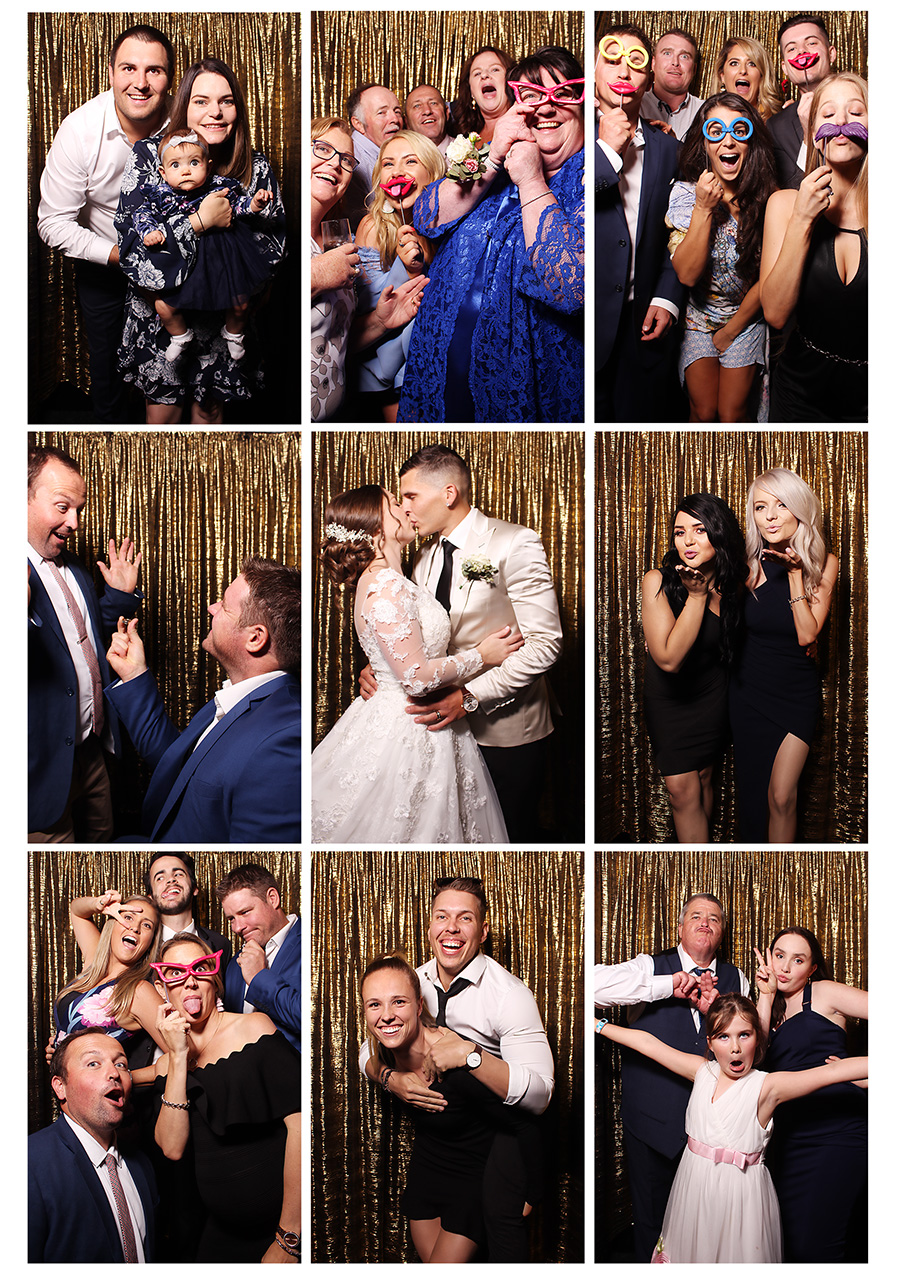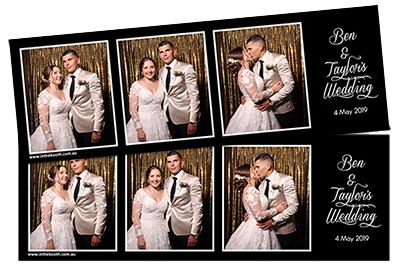 New South Wales Central Coast Wedding Supplier Dream Team
Venue: Kantara House
Photography: Seasons in Art
Florist: Wildbunch Florist
Beauty: Brittany Rose Makeup