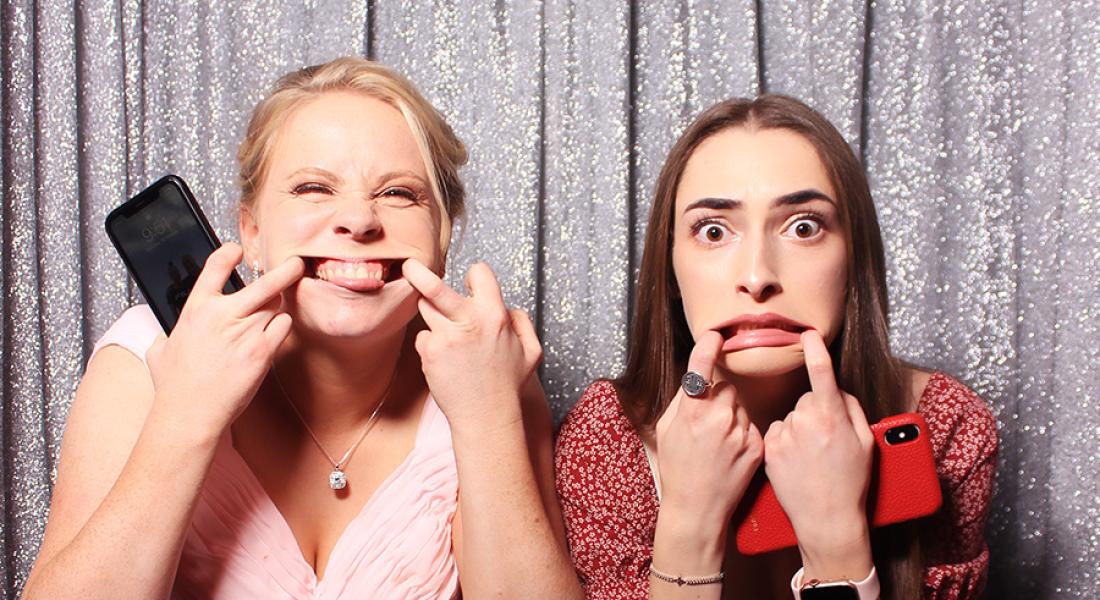 New Year Photo Booth…aaaand ACTION!
On 10 Jan | '2022
Who's ready for some new year photo booth action? We know we are! We're refreshed and fighting fit after our break and looking forward to bringing our inboxes back under control!
Thank you so much to everyone who has enquired over our holiday break. In the Booth's central booking office has reopened and rest assured, there's well-versed method to the madness! Our inboxes are overflowing with enquiries but you'll be sure to hear from us very soon – today in fact!
Thank you for your patience over the holiday as we know you're waiting for your new year photo booth quote. If you've put in an enquiry via our contact page, we'll be in touch with our availability and a brochure shortly.
New Year Photo Booth Bookings
If you are planning a wedding or event for 2022, can we encourage you not to delay with reserving your date. The on-flow effect of Covid mean dates are far more limited than normal as we care for our postponed customers first. Did you know it's just $100 to hold your date for two weeks? Our hot tip is always reserve the date. After all, the $100 is fully refundable if you let us know within 14 days that you don't wish to continue with the booking. It's better to be safe than sorry!
Our all-inclusive package is one of our client's favourite things. You really won't have to worry about a thing. Everything from the guest book to our infamous USB folio is all included. Our exclusive app service? Yep, that too!
Have all the info and ready to book? Awesome! Just reply to our email or call 1300 026 684 between 9:00am and 5:00pm Monday through Friday.
We're looking forward to kicking off our new year photo booth bookings with your celebration!