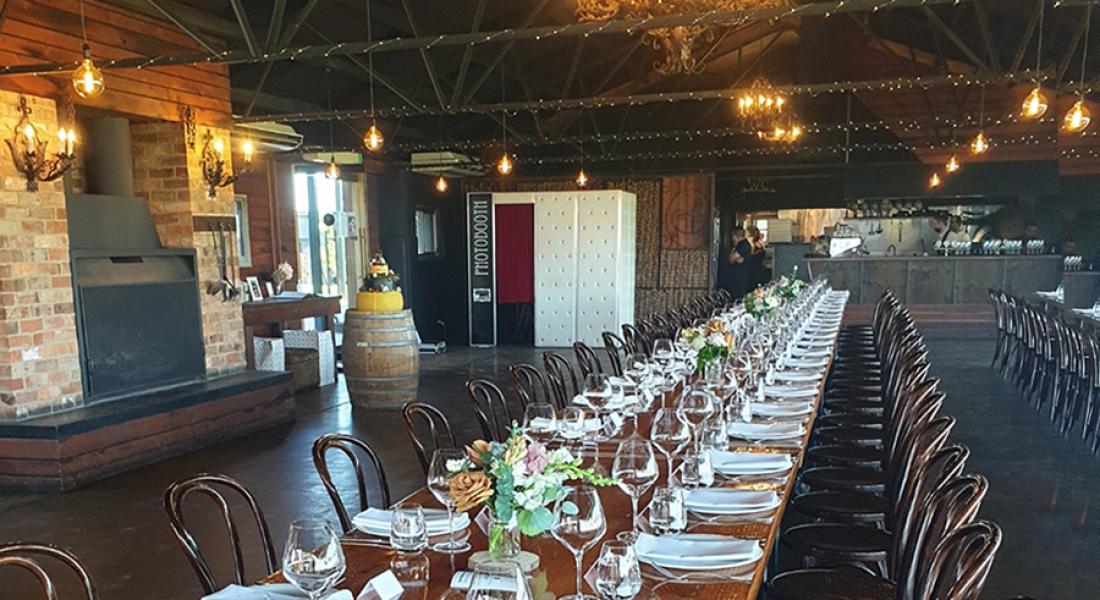 Melbourne Photobooth Hire for Stephanie & Matt
On 8 Apr | '2021
Stephanie and Matt stumbled across In the Booth while searching for their Melbourne photobooth hire! Zonzo Estate was kind enough to point this gorgeous couple in In the Booth's direction. 'In the Booth' Melbourne East has been attending weddings and events at Zonzo for many years. It's always a pleasure to have the opportunity to provide Melbourne photobooth hire at their venue again.
The sweeping vineyards at Zonzo Estate make an amazing backdrop for weddings. Stephanie and Matt's ceremony was held only a few short steps from Zonzo's rustic reception space. We especially love the effect of the open rafters intertwined with twinkle lights. Meanwhile, the photobooth was positioned just to the left of the bar with ample space for guests to booth it up afterward!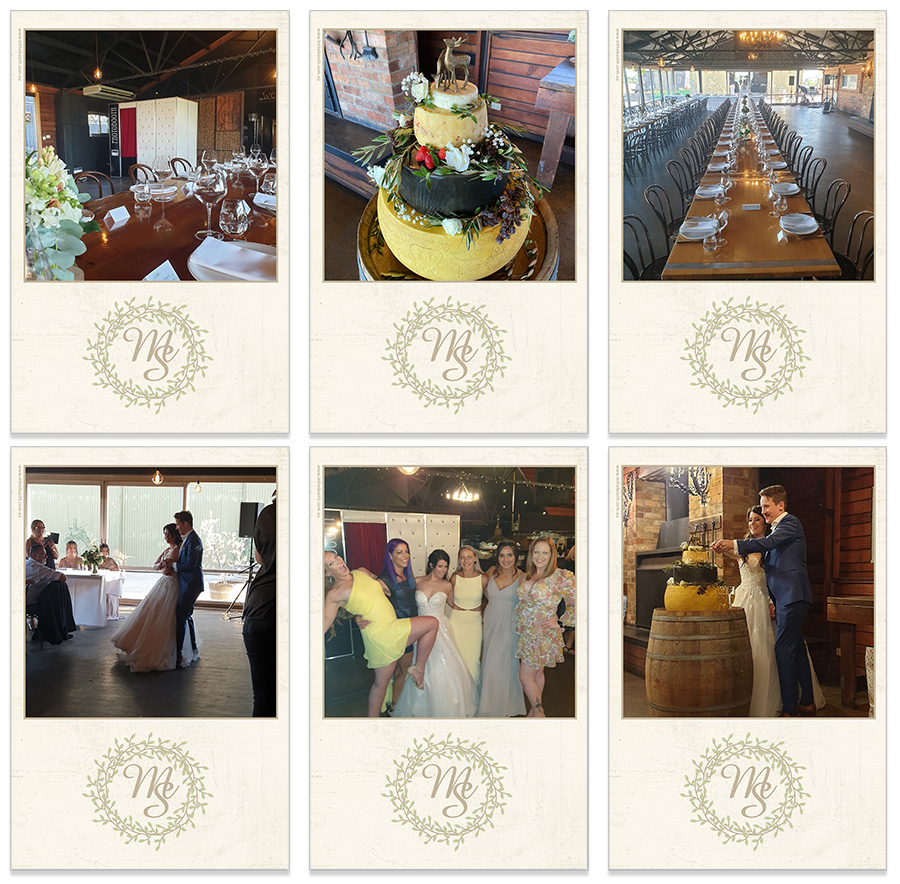 On this occasion the showstopper piece had to be Stephanie and Matt's cheese wheel wedding cake. To begin with can we just say, yum!! We're loving this idea as a variation on the traditional wedding cake and this was quite the impressive example! Stephanie and Matt personalised their cheese wheel with two brass deer as their cake topper which matched the rustic atmosphere perfectly.
Melbourne Photobooth Hire at Zonzo Estate
It didn't take long for the guests to show us how Melbourne photobooth hire is meant to be done. Stephanie and Matt had chosen a simple monogram design for their photo booth and Guest Cam prints. Some of our favourite Guest Cams are of the first dance and this was no exception. All the guests were snapping away as Stephanie and Matt took to the floor for the first time as husband and wife. In addition, even our attendant Aaron got into the booth for guests who wanted a photo with the photobooth guy (our attendants are always happy to oblige by the way!).
Congratulations again to our gorgeous couple! By all means if there's any cheese left, send it on to us! 😜