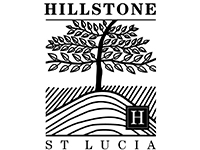 In the Booth Brisbane has been attending events at Hillstone St Lucia for many years. This timeless venue is well known around Brisbane for it's delicious cuisine and amazing events spaces. It's always a pleasure to work with the Hillstone staff who so obviously love what they do.
Find out more at www.hillstonestlucia.com.au or call the events team on 07 3870 3433.
Meet the Team
Hillstone St Lucia is a stunning wedding and events venue located at St Lucia Golf Links in Brisbane, with a reputation that has continued to blossom over the past 30 years. Since our first wedding in 1987, we've hosted more than 3,500 weddings. During this time, we've met incredible couples and shared in the magic of their special days. These experiences have made us the hosting and catering experts we are today.
We've made our home in St Lucia among a stunning golf course and parklands. This historically rich and gorgeous location gives Hillstone St Lucia its unique wonder, and makes it the ideal venue to host your wedding day.
On the Couch with Hillstone St Lucia
Hillstone St Lucia is such a timeless setting for weddings and events! Tell us about the history of the venue.
In 1986, Jens Holland and Hans Pettersson took over the running of the old clubhouse Hillstone – only recently having arrived from Sweden. Jens and Hans have continually invested in the expansion and refurbishment of the buildings over the past 30 years, making it an iconic landmark in St Lucia. They have met the changing needs of a growing market, catering to corporate meetings, events and the wedding industry. At the core of their service is the delivery of a first-class experience that is unique, homely and memorable. Each of the rooms has been extended and upgraded, with décor exuding Queensland charm and intricate detail – enhancing the stunning views of the golf course surrounding it. The most recent renovations occurred from July to November 2017, with the extension of our restaurant hundred acre bar to feature a new bar and atrium entrance way.
Tell us about the spaces Hillstone has available for private and corporate events.
Hillstone St Lucia offers a diverse range of event spaces that can cater for various sizes, starting from a minimum of 10 people up to a maximum of 500 people. Our spaces include: • The Grand View room – our largest and grandest space with sweeping views of the lush green golf course • The Rosewood Room – a charming and inviting space with its own private verandah • The Library Bar - ideal for intimate dinners or cocktail parties with its own private terrace (The Library Bar is frequently booked in conjunction with The Rosewood Room) • The Boardroom – our most private space suited for meetings, networking and cocktail hours
What additional activities are available at Hillstone for guests at wedding and corporate events?
Hillstone St Lucia can provide corporate clients with interactive team building golf activities and simulator packages. Our Wedding couples can enjoy their rehearsal dinner at our onsite restaurant, the hundred acre bar. The golf course and hundred acre bar are also great facilities to host bridal showers, hens and buck parties.
How do Hillstone staff keep in communication with their clients throughout the booking process?
Hillstone St Lucia prides itself on exceptional communication and outstanding service which is delivered from the initial enquiry through to the Wedding day. We have two full time Wedding Coordinators (with more than 10 years collective experience) who are dedicated to assisting with the planning process and coordination on the day. Upon confirmation planning procedures are put in place to ensure that every couple has a stress-free and enjoyable wedding planning experience, after all it is their special day!