Photo Booth Hire in Adelaide
In the Booth provides boutique photo booth hire in Adelaide and surrounding areas. If you're looking for great entertainment and lasting memories for your wedding, party, corporate function or any other special event, please take a moment to check out our site for your Adelaide photo booth hire needs.
Adelaide offers the best of the best; the best and most liveable city with the best beaches, the best festivals and a stone's throw away from the best vineyards and Hills in the country. Likewise, In the Booth has the best photo booths Adelaide has to offer. With all of the magic that Adelaide provides, we are often on the world stage when it comes to festivals and entertainment. From weddings to corporate celebrations, promotions and conferences to birthday parties and school formals, In the Booth Adelaide has the photo booth hire for your next special event!
Meet the Team
Hi..!  We are Mike and Deb from In the Booth Photo Booth Hire in Adelaide.
We are born and bred Adelaidians and are very passionate about our fair city and love what it has to offer. We have been married for 30 years and have 2 adult children, Jarred and Jade.
We have always wanted to own our own business but never really found anything that excited us. That was until an opportunity came up with In the Booth! We jumped at the opportunity and haven't looked back. In the Booth Adelaide have been back to back winners of the Australian Bridal Industry Academy awards for South Australia in 2014 and 2015.
When we aren't boothing we love to spend time travelling, listening to music and spending time with family and friends.
We would love for you and your guests to have a little fun 'In the Booth' at your next event. Enquire now for Adelaide photo booth hire!
Love for the Booths
Feedback from our clients and guests is so very important to us. Here are some snippets of what some lovely people have had to say...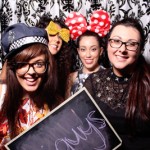 "Hey guys, just letting you know I received everything in the mail today. Thank you so much for a wonderful night with the Photo Booth. All my guests had the best time ever. I'm still getting comments about it. Photos turned out brilliant and Simon the photo booth attendant was terrific. Again, thank you. Will definitely be recommending you guys!"
~ Emily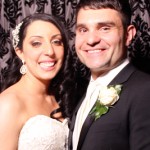 "We just wanted to say a big thank you for the photo booth for our wedding. We received the package in the mail on Friday it was so fun to look at everyone having fun on the night, it was such great entertainment. Your service leading up to the wedding and the service provided on the night was fantastic – we will definitely recommend you in future. Thanks again!"
~ Vince and Anna
On the couch with Mike & Deb
What is it you love about providing Adelaide photo booth hire services?
Without doubt, the best part would be the smiles we create at every single event. We love the diversity of events we get to attend large and small. Photo booth hire is all we do, so concentrating of every detail is our key focus. The satisfaction we receive from providing a first class service to our clients is our biggest reward.
Tell us about some uniquely Adelaide touches you have seen at an event?
Living near the Barossa Valley we do see a lot of gorgeous events in vineyard settings. The most eclectic, Adelaidian event that comes to mind though would have to be a horror themed night, set at a particularly old hotel in the city. The booth was behind a black curtain in a tiny darkened room, and the props included some very chilling masks and costumes. The guests were also in costume which made for an amazing show and the whole night went brilliantly. Needless to say the booth was a deadly hit!!
What is the most common question you get asked about the photo booth service you provide?
How many people can you fit in at one time, and does your booth come with props. We can often fit the whole bridal party in at once, which makes the bride and groom very happy as they can get a great team photo! We provide a classic, high quality set of props that everyone loves including glasses, perfect pouty lips and a selection of moustaches' which enhance the classic aesthetic of our booths.
What are your essential tips for organising a fantastic event?
In a wedding or engagement sense, personalize the event to reflect the true character and nature of both of you. Whether it is a lavish spectacular or a simple, home grown experience, make it an expression of love, and something that will remind the guests of you both. With the many other types of events we do, it is all about fun, fun, fun!! We have been involved with some incredible functions with In the Booth and keep guests entertained all night long!
When in Adelaide you must?
Spend time relaxing and enjoying the sights and sounds of our beautiful city, including some delectable eateries. Make sure you take a drive up to Mount Lofty at night to view the glistening, panoramic views of the Adelaide environs, it's quite the view! In summer you just can't beat Glenelg, or a paddle boat ride down the River Torrens in the heart of the city. Enjoy!!
Popular Spots