Light Up The Dawn for Anzac Day 2020
On 22 Apr | '2020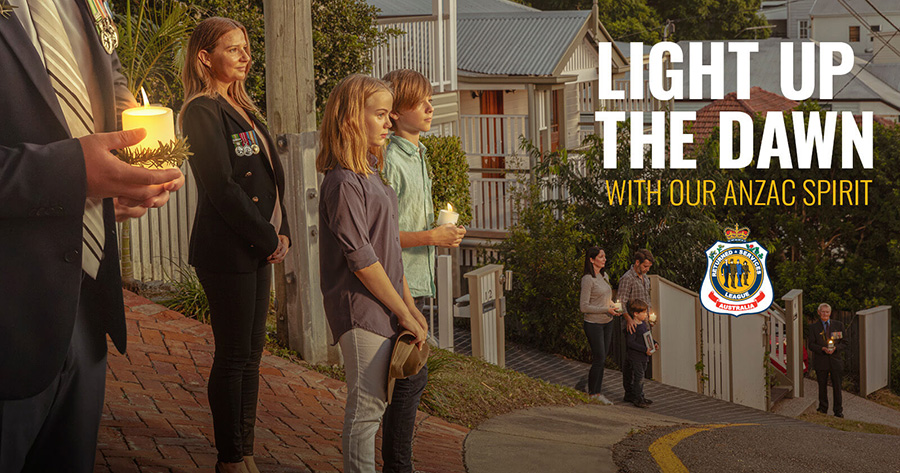 We know Anzac Day 2020 will be different. All Australians have been asked to show our ANZAC Spirit and Light Up The Dawn. RSL Australia have said in their statement:
"While we will not be gathering at services or marches, there are still ways to acknowledge ANZAC Day and ensure our servicemen and women are appropriately remembered. In lieu of public events, we're asking people to show their ANZAC Spirit and the qualities of mateship, humour, ingenuity, courage and endurance and to embrace new ways of acknowledging ANZAC Day this year".
On the 25th of April 2020, In the Booth would love to show our support as we all #lightupthedawn together, even while we need to be apart.
Using our free Guest Cam service, Australians near and far will be able to capture an image of their family honouring the Anzac spirit. We'll create a Facebook album of all Guest Cam images of communities taking part to Light Up The Dawn.
We'd love for you and your family to take part. Here's what you need to do.
1. Visit the App Store or Google Play and download In the Booth's free app. Search for 'inthebooth' with no spaces.
2. Anytime from 12am until 11.59pm AEST on ANZAC Day, open the app and select 'Guest Cam' in the bottom task bar. Enter the code 'ANZAC' when prompted.
3. Capture a photo of yourself or your family, just as you are and wherever you are, honouring the ANZAC spirit.
4. Drop by In the Booth's Facebook page any time during ANZAC Day and beyond. Visit our ANZAC Spirit 2020 album to feel the warmth of people all over our country joining together to honour the ANZACS.
Photo Ideas
Your loved ones together on your driveway.
Arriving at your workplace.
The view of the ANZAC Day sunrise from your house.
The paper poppies your kids made while home-schooling this week.
Treasured ANZAC medals belonging to a loved one.
We'd love you to join our Facebook Event for updates leading up to ANZAC Day 2020. Additionally, please feel free to share the event to get your family, friends and neighbours involved as well.
If you have questions or support, please message us via Facebook or send us an email.
#lightupthedawn #ANZACspirit