Jamie & Jazmin's Sol Gardens Wedding Photo Booth
On 18 Jul | '2019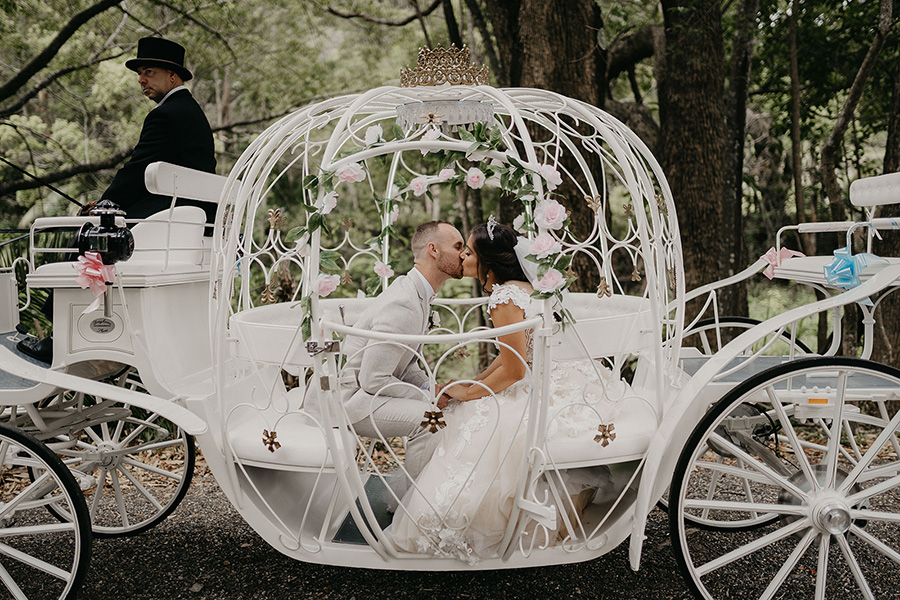 Jamie and Jazmin pulled off a Sol Gardens wedding fairy tale that even Cinderella herself would be jealous of! The gorgeous couple tied the knot in the grounds of the stunning Sol Gardens in the Currumbin Valley. Jazmin's four bridesmaids arrived in a white stretch limousine before Jazmin made a show stopping entrance in a white caged cart, pulled along by two gorgeous horses. The cart added the perfect fairy tale touch with the addition of pale pink flowers and vines.

True to her fairy tale, Jazmin wore a beautiful ivory gown. White floral applique sleeves and bodice with applique trails all the way down to the floor. Jazmin's brunette hair was styled into a loose up-do with a crystal tiara sat atop and a long white veil at the back.
To add a touch of modern trend, Jazmin's four bridesmaids each wore the same style of halter neck chiffon gown in varying pastel colours – one each of pink, purple, blue and aqua. The bridesmaids all wore their hair in up styles and carried fragrant bouquets of white, pink and purple flowers. Also included in the ceremony were Jamie and Jazmin's two adorable pooches. They stole the show at times and certainly added to their special day!
The groom and his groomsmen wore pale beige suit jackets and pants with white shirts and brown belts and shoes. The groom donned a beige bowtie while the groomsmen wore white bowties and pastel pink rose boutonnieres. While the newlyweds and their bridal party were off getting photos, guests were free to enjoy the gardens of the venue, with plenty of wedding yard games and canapes to enjoy.
Furthermore, plenty of stunning floral arrangements adorned the guests long banquet tables. Twinkling fairy lights strung from the ceiling similarly added to the romance of the evening.
For something unique yet absolutely breathtaking, the new couple had a croquembouche style wedding cake made by the talented Sugarize Events!  Various baked goods and sweet treats topped the delectable cake in detail. For example, chocolate covered strawberries, iced waffles, macarons, meringues and iced donuts. Aside from looking absolutely divine, rumour has it that it was equally as delicious!
Guest's made the absolute most of the photobooth supplied by the team at In the Booth Gold Coast and experienced some real photo booth magic first hand! Some truly frame-worthy shots were captured, as well as plenty of fun and silly moments as guests returned over and over again to get some more shots. The newlywed's nearest and dearest ensured they left some wonderful, heartfelt video messages for the new Mr and Mrs, as well as plenty of prints and hand written messages in the guest book. We're sure these Sol Gardens wedding memories will be cherished for many years to come!
Congratulations again, Jamie and Jazmin!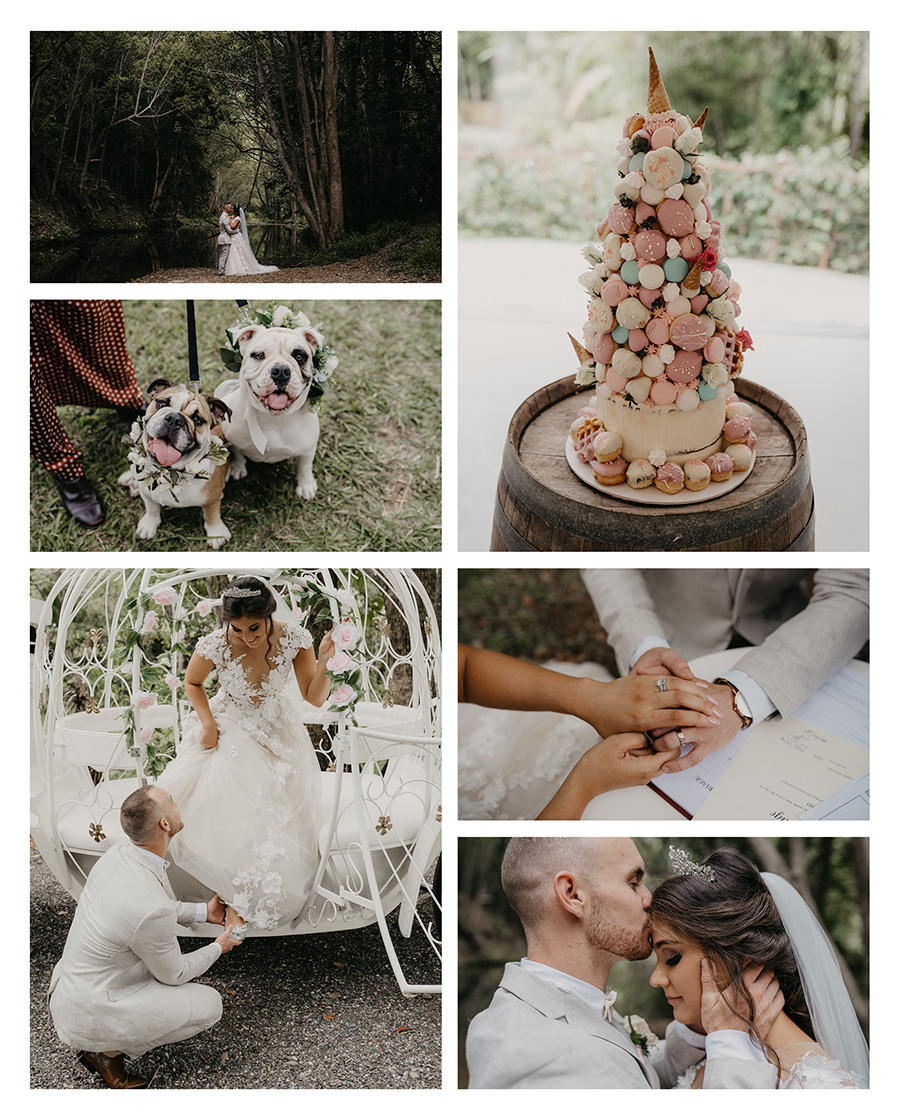 A note from the bride…
"It truly was the most magical day of our lives. Everything was picture perfect, I felt like a true princess in my own fairy tale. My most memorable moment was seeing Jamie at the end of the aisle; that moment is indescribable and will stay with me forever."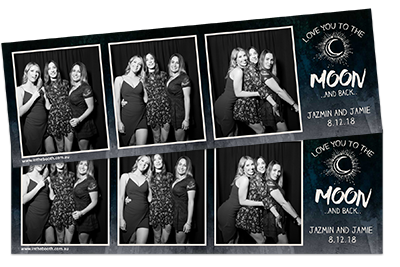 Sol Gardens Wedding Supplier
Dream Team
Venue: Sol Gardens
Photography: Alister Randell Photography
Transport: Dray Horse Hires
Cake: Sugarise Events