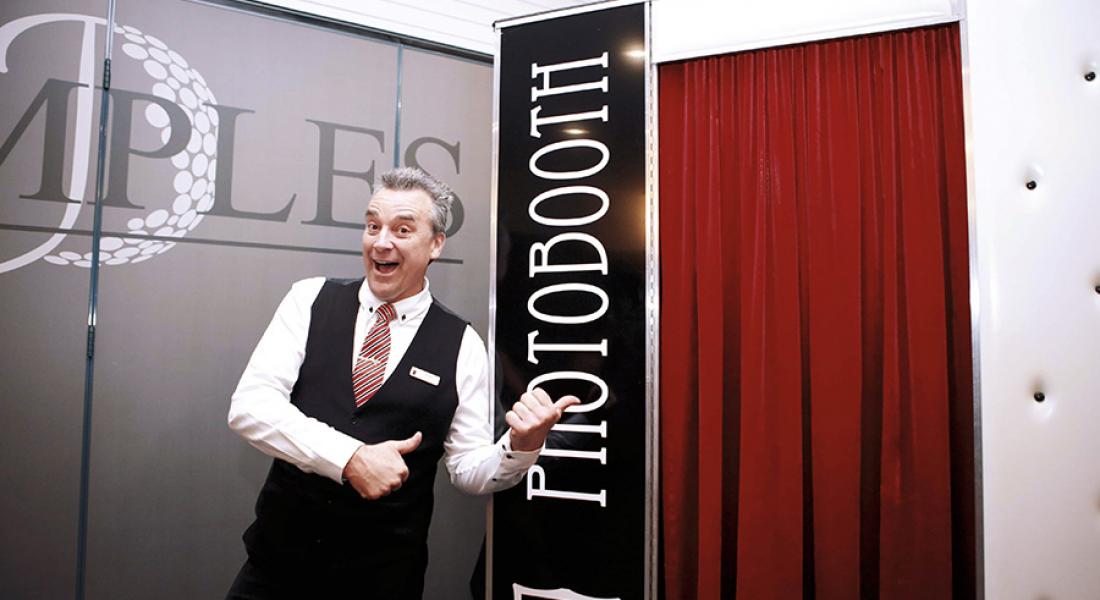 Is a Photo Booth Business right for you?
On 18 Feb | '2021
Considering starting a photo booth business? In the Booth made its mark on the special event industry way back in 2009. We remember back to the days when people said, "Really? You can have a photo booth at a wedding?"
Fast forward to 2021 and you'll find a photo booth business popping up at just about every wedding and special event around. You'll understand why if you've attended a special event with one. Photobooths are the ideal ice breaker and party starter at every event. You know that awkward start to a party where guests mill around nervously? A photo booth takes care of all of that. The moment guests lay eyes on a booth, they're off and running. We should know – we've attended over 17,000 events in our twelve-year tenure!
Behind the curtain of all the fun guests have at every event is the hard working owner of a photo booth business We've always said the secret to In the Booth isn't our booths themselves, but our people. A photobooth on its own is just an empty box. It's the customer service you receive from In the Booth franchisees and our staff that creates the heart behind our company.
A proven photo booth business success story
There's plenty of things to consider before purchasing a photo booth business. Which style of booth will appeal most to your customers and target market are one thing. However, juggling the infinite details behind an event company is no easy task. In the Booth franchisees enjoy the benefits of being a part of Australia's only franchised photo booth hire company.
Moreover we don't exist to sell photo booth machines either. You'll find the purpose behind the majority of photo booth business sales is to sell their machines, with limited assistance beyond that. Taking delivery of your Australian made In the Booth photo booths is only the beginning of the business support you'll receive as an In the Booth franchisee.
Custom built CMS
Have you thought how you'll manage the endless details required for each booking? In the Booth has a custom-built CMS not available anywhere else. It manages every event down to the very last detail.
In-house design
Graphic design is a huge part of owning a photo booth business. In the Booth offers an in-house design team that looks after every client's specific event design needs. This includes our incredible branded booths, Green Screen capabilities and custom activations that include months of consultation with corporate customers.
Technical support
A photo booth company may be about photography but its also very much about tech. From the cameras in the booths to the photo booth software, there's the relevant tech support that goes with it. In the Booth offers franchise owners 24-hour technical support. Trust us – when you're at an event, the bride's just walked in and the booth isn't up…it gets stressful! With In the Booth tech support, you're never on your own.
Lastly, a photo booth business needs the right owner. In the Booth looks for hard-working Australians with a passion for people and the special events industry. If you're looking to head in a new direction, check out our opportunities page for more information.