Attendants
Your In the Booth attendant will be on hand to ensure your guests experience the booth to its fullest! Not only are they your experienced set up and pack down crew, they will also be on hand for guests that require a little extra assistance and ensure the guest book gets a good work out. From replenishing the booth with more print paper to giving your guests hot tips on how to perfect their perfect pose, our highly trained, uniformed attendants are there to ensure your event runs smoothly.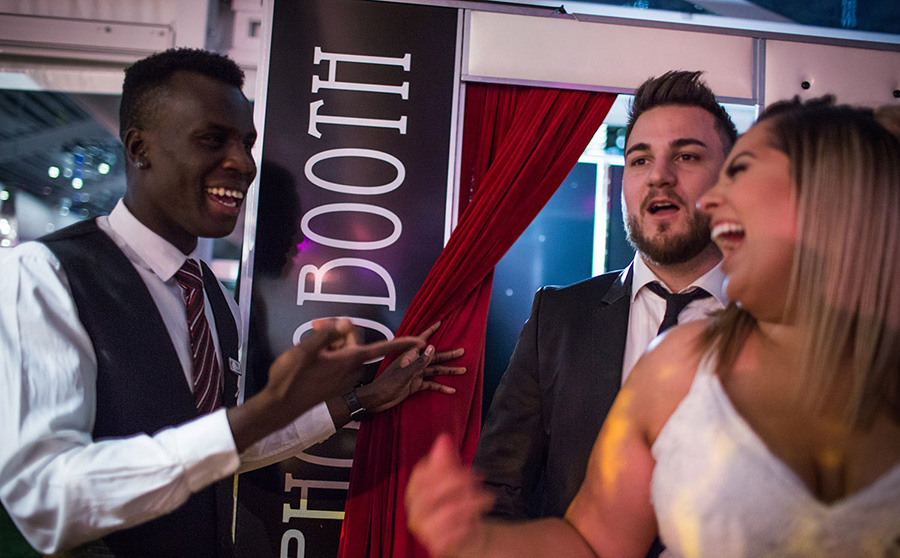 With thanks to Margarita Ceko Photography
Your attendant will be kept busy throughout your event ensuring your guests know how to use our app services, delivering forgotten Guest Cam prints to your guests, handing over forgotten props and generally making sure everyone has the best time possible with the booth! Your attendant will also pack up your guest book at the end of your event for safe keeping.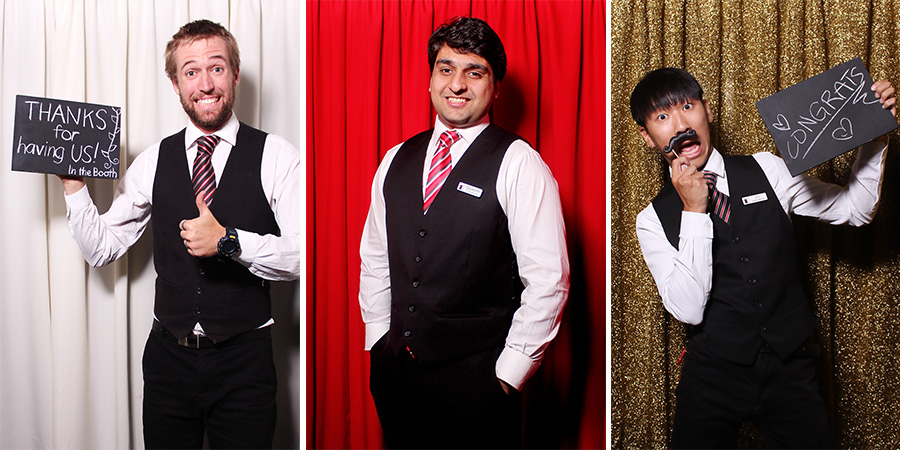 If there's anything your photo booth attendant can do to assist during your event, don't be shy – just ask! He or she will be only too happy to assist.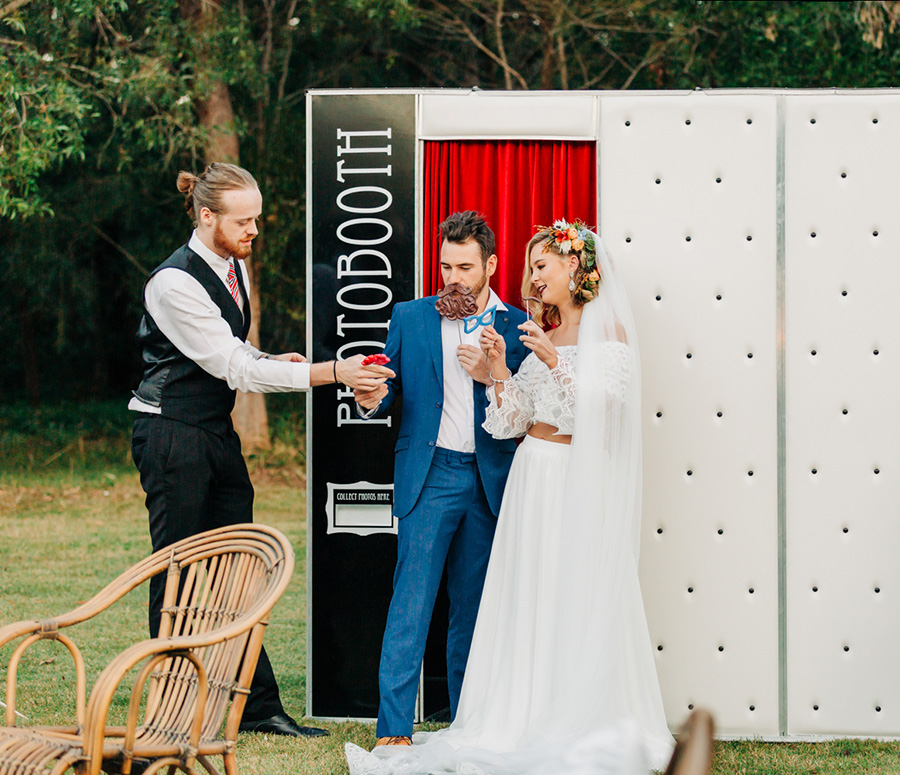 With thanks to Lindy Yewen Photography