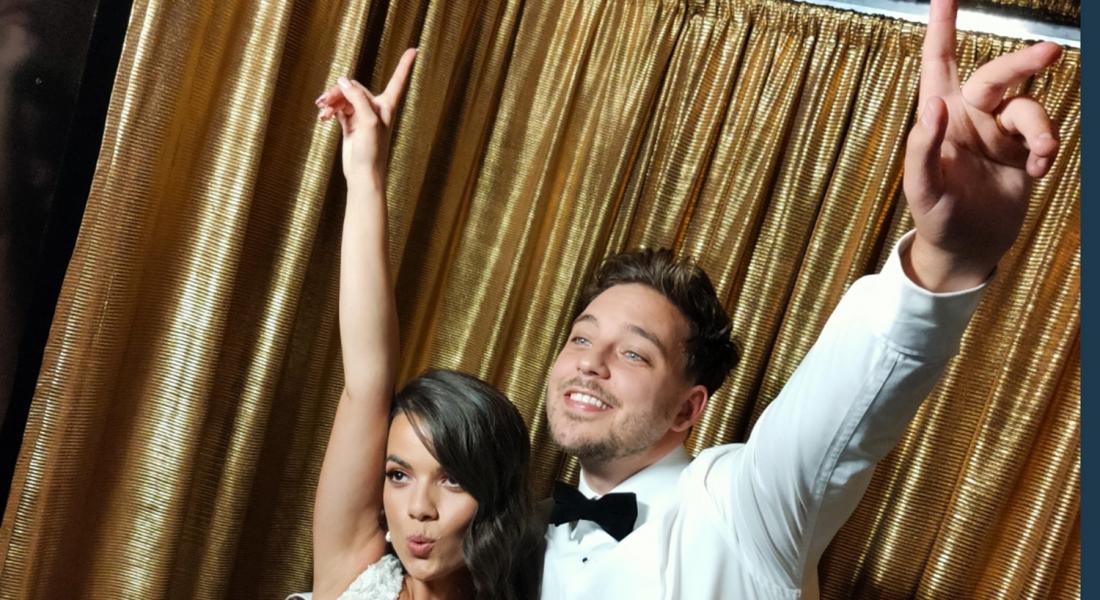 In the Booth prices and some other smart questions
On 29 Apr | '2021
We get a lot of phone calls and email asking about In the Booth prices. You'd be right if you've found we don't have our prices listed on our website. Rest assured, we don't have anything to hide! Our bespoke service starts from your very first enquiry about In the Booth prices. Every event is different in its location and requirements. You will receive a quote specific to your event – all you need to do is send through your enquiry.
Our all-inclusive packages have been thrilling our customers since 2009. In the Booth prides itself on not offering confusing extras. Everything your guests need for the full experience is included with In the Booth prices as standard. You may find in your research that some companies don't include some items as standard. The guest book or video messaging are just two examples of this.
We encourage our customers to look intently at their photo booth company's inclusion list. Don't settle for "USB of all photos". What exactly does that mean? What dos the USB look like? How long will it take to receive your photos? Will all photo booth experiences be provided in high resolution? Our customers tell us their receiving their USB folio is one of the most exciting moments of their In the Booth experience!
We tell our customers often that questions are great, and we mean it! If our customers are asking questions, that means they're looking beyond the surface of In the Booth prices. Additionally, it tells us that our customers understand that price is not the value. For customers that ask us to match another price, we respectfully ask that they find another company that will match our experience. In the Booth prices have remained the same for over a decade, yet we continue to add more into our package as each year passes.
Our customers on In the Booth prices
Finally, though, don't take our word for it. Why should you? For twelve years now we have been encouraging our customers to speak louder than we do. Of course we (and our mums!) think we're great. However our opinion simply doesn't matter. It's the opinions of our past customer we take to heart and we hope you do too.
"Definitely get this booth is you are looking to give your guests a blast at your wedding! Their price may seem steeper than average, but they have many inclusions such as GIFs and slow-mo which our guests thoroughly enjoyed. They also have an app which guests can download to use to take pictures from their phone to print & download. The print quality is good and the attendant Lachlan was very meticulous. He took photos of our wedding ceremony via the app & pasted them in the photo album provided for our viewing. We absolutely enjoyed hiring them, definitely worth the investment! " Min Yi