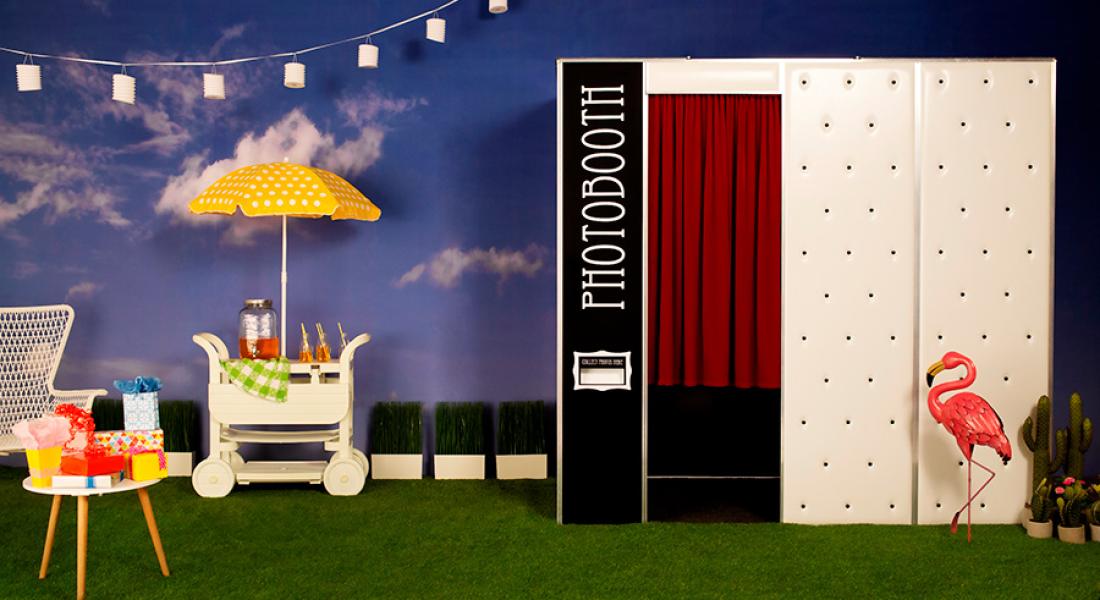 The In the Booth package through the years!
On 14 Apr | '2022
The In the Booth package has changed somewhat over the years! April 2022 marks our thirteenth birthday and we can't help but feel a bit nostalgic. Join us on our time warp back to 2009 where it all started. Photo booth hire was a brand new industry and we loved seeing our first customers' and their guests' reactions to the booth at events. As feedback began to pour in, we listened carefully to our customers to innovate, rather than follow market trends. From the beginning as a company we did things differently – something we continue to strive to do to this day.
A brand new In the Booth package for a brand new industry
The first photo booth prints outside of passport photo booths couldn't be cut in half automatically due to early software restrictions. Our very first customers would cut the two identical strips in half with scissors to be able to add one copy to the guest book. In 2010, we were the first company in the country to provide a software solution for our customers to provide pre-cut strips from the booth. The 'Just Married' print design pictured below has been around since the beginning. It remains one of our most popular designs due to its sweet simplicity!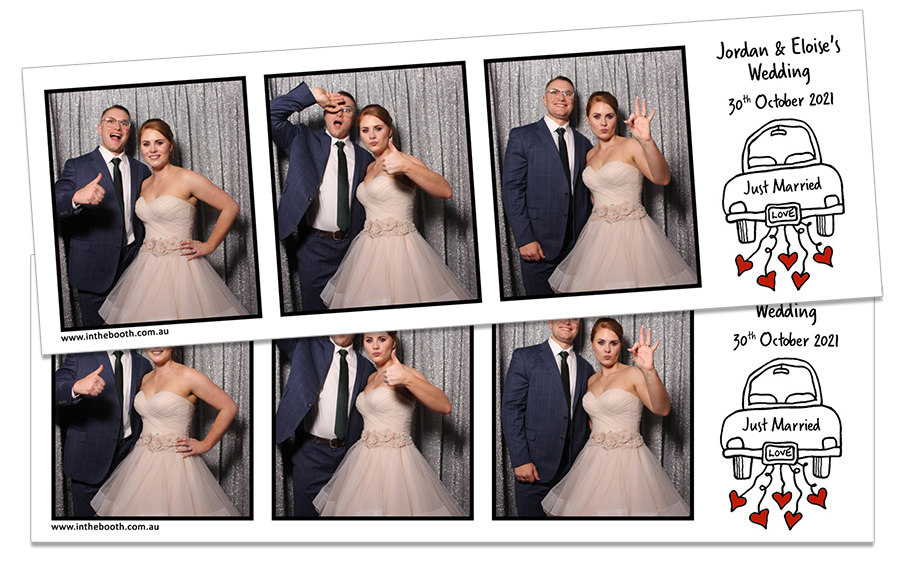 Australia's most loved photo booth hire company
At the very beginning, In the Booth had a different logo! Before the first booth was completed, various design options were being considered and we had settled on a logo with a red booth. The booth concept did a U-turn to the classic black and white design that remains today and the logo was updated to match. The rest as they say is history!
The In the Booth package is full of memories
Until 2013, customer photos were provided on DVD, not USB. Our first custom designed DVD folios were a huge hit with our customers and feedback was that excitement was at fever pitch when they received their package in the mail! We made the shift to USB and haven't looked back. Our USB folios hold the same charm as the original and provide the ideal hard copy keepsake of our customer's treasured celebrations.
Paper to digital
Back in 2009, In the Booth's booking process launched with a paper booking pack that customers recieved in the mail. Depending on the length of time until their booking, they could complete options and choices at various stages of their booking. Customers told us they loved how the booking pack kept things organised and on track. Fast forward a few years and we're now fully online, but we still look back fondly on our paper booking pack days!
Nationally awarded and accredited
In 2010, In the Booth began our long standing relationship with the Australian Bridal Industry Academy (ABIA). Previous clients of wedding providers rate their experience through ABIA. Consequently, these ratings result in the annual bridal industry awards in each state. In 2010, In the Booth was awarded first place in the Hire category. In 2014, it was very exciting for photo booth services to be awarded their own category. This was due to the growing popularity of photo booth services in their own right. Over the years, In the Booth has been very proud to continue our reputation of Australia's #1 photo booth hire company accross multiple states.
Print and digital photo booth experiences
In 2015, In the Booth paved the path of digital and print experiences with our custom-built app. Keeping with our dedicate to our Australian-made roots, our app is not an off-the-shelf option that can be purchased overseas. Even our digital experiences are designed and programmed in-house! Our download and Guest Cam features were instant hits and continue to wow and entertain guests to this day. In 2019, we enhanced our core booth experiences of photo and video to include Gif and Slo-Mo. We've been giggling at our guests' expanded creativity ever since!
To sum up, happy 13th birthday In the Booth! We are so proud and amazed at what you have become. Here's to the next thirteen years! ❤️