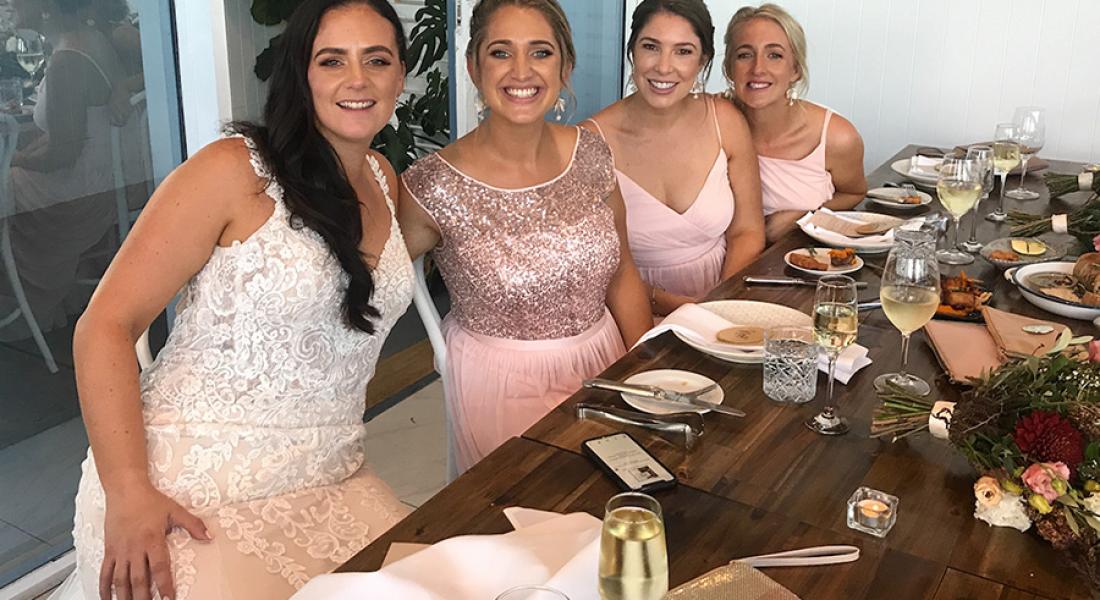 Gold Coast Photobooth Hire for Zac & Erin's Wedding
On 25 Mar | '2021
Zac and Erin contacted In the Booth for their Gold Coast photobooth hire for their wedding at Ancora! We love that this gorgeous couple took the booth for a spin at a wedding expo first. We strongly recommend this to all our couples. A website simply doesn't give you all the information you need. Erin and Zac checked out all the bells and whistles at a Gold Coast bridal expo and we're so glad they did!
Ancora supplied the perfect modern waterfront location for Erin and Zac's day. Guests didn't have to travel far with this stunning venue located only ten minutes from the Gold Coast airport. Ancora is a wedding photographer's dream for a wedding reception. Wall to ceiling windows ensure the space is flooded with light. Water views are uninterrupted by the expansive outlook. We love their woven basket light fixtures which communicate a modern beach vibe. Is there a better backdrop for a wedding than lights twinkling over the water?

Erin's bridesmaids' gowns were the perfect shade of soft pink. Each gown had subtle differences to create an effortless mismatched but coordinated look. A stunning shimmery bodice set Erin's maid of honour gown apart. The beautiful bride was nonetheless the star of her show. Erin's ivory gown looking amazing against the gold glitter backdrop they selected for their Gold Coast photobooth hire. Zac and his groomsmen were equally dashing in their grey suits and soft pink ties to match the ladies.
Gold Coast photobooth hire for the win!
What's more, guests needed no introduction to getting the best out of their Gold Coast photobooth hire! Guest Cam went off with a bang with no shortage of selfies captured throughout the evening. Additionally Zac and Erin chose a rustic print design to tie in with the timber finishes and vintage style table settings.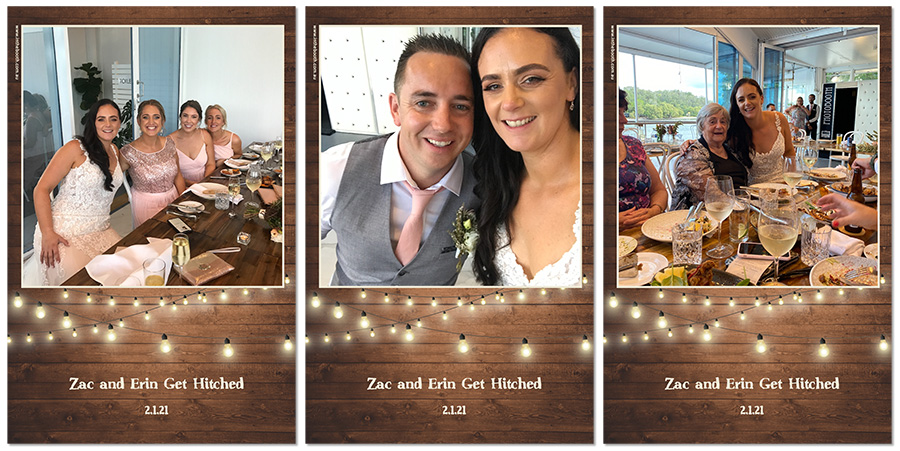 Thanks so much for booking with 'In the Booth' Gold Coast guys! It was an absolute pleasure boothing it up with you! We hope you'll be looking back on your wonderful photo booth memories for years to come.