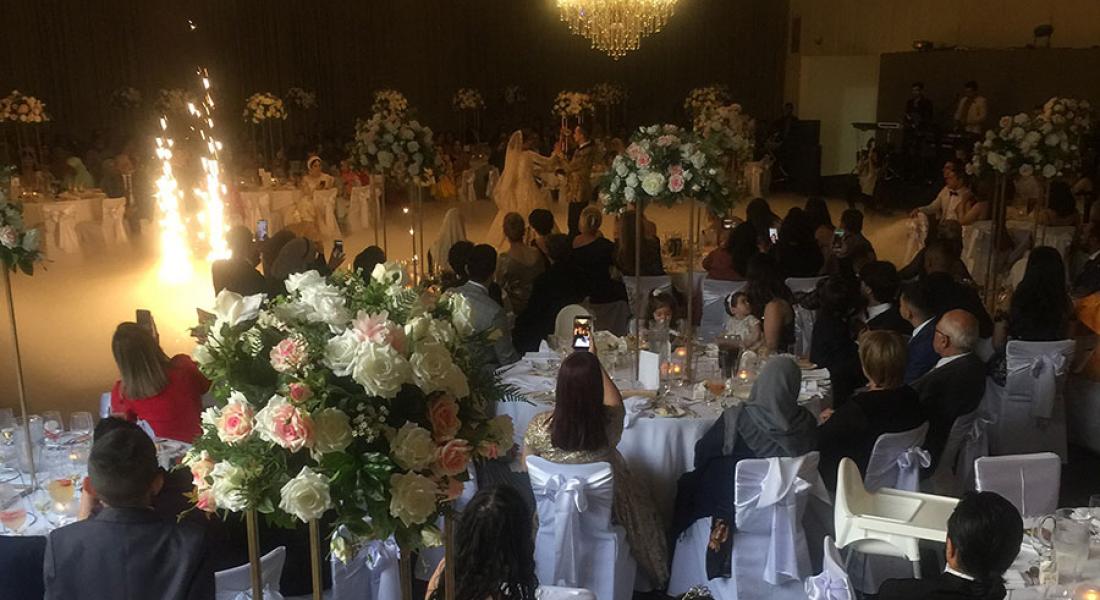 First Dance Ideas
On 19 Nov | '2020
"It's time for the bride and groom to take to the floor!" You need some first dance ideas if those words leave you in a cold sweat! A well-known wedding tradition is the first dance between the bridal couple. Dancing and weddings go hand in hand! What's more, it's a moment where guests enjoy the view of the gorgeous couple. It will also be one of the most photographed moments of your wedding day.
Don't worry if first dance ideas make you into a ball of nerves. With some planning, your first dance as husband and wife will be one of those important moments you look back on. It's also a wonderful opportunity to spend some quality time together in the busy lead up to your wedding. We've put together some first dance ideas to kill the nerves and get the focus back on what's going to be your incredible wedding day.
Five First Dance Ideas
Dance Lesson Date Nights
What better way to kick off first dance ideas the right way than learning from the experts! In this day and age, it's completely common for couples not to know how to dance. If your partner's signature moves are the Lawn Mower or the Robot, it might be time to invest in your wedding day dance! Google dance instructors or group dance lessons in your area. Many dance schools operate on set nights of the week. Make it a priority to dedicate 8 weeks or so prior to your wedding to hone your dancing skills. You may be surprised just how much fun you have – you may even find it's your favourite new thing to do together!
Online Dance Lessons
There's a huge variety of online learn to dance options if group lessons aren't your thing. Try a free beginner's dance You Tube tutorial to get a feel for the options. Consider investing in an online dance course. Show Her Offhas a great social media following with lots of examples! You can even choreograph your own simple first dance.
Hire a Choreographer
A choreographed dance are great first dance ideas for anyone who doesn't have the time to learn to dance from scratch. A choreographer will be able to design steps to your chosen song for you to learn together. Then it's just a matter of practice makes perfect until your big day!
Choose Your Perfect First Dance Song
Finally, when it comes to first dance ideas for your song, the sky (or Spotify!) really is the limit. In addition your song choice really sets the mood of your wedding and communicates who you are as a couple. A quick search on Pinterest will find you endless lists of popular or alternative first dance songs. Here's some sweet ideas to get you started.
Thinking Out Loud: Ed Sheeran
All Of Me: John Legend
Can't Help Falling In Love: Elvis Presley
A Thousand Years: Christina Perry
At Last: Etta James
These Are The Days: Van Morrison
Perfect: Ed Sheeran
Wonderful Tonight: Eric Clapton
Better Together: Jack Johnson
Crazy Love: Van Morrison
Everything: Michael Buble
You And Me: Dave Matthews Band
Lucky: Jason Mraz
Let Guest Cam capture your first dance
In the Booth's unique Guest Cam means your first dance won't be missed! Your guests will be sure to capture the action even if your professional photographer has gone home. We've been capturing first dances via Guest Cam for many years. Guest Cam is included in our all-inclusive hire packages at no additional cost!