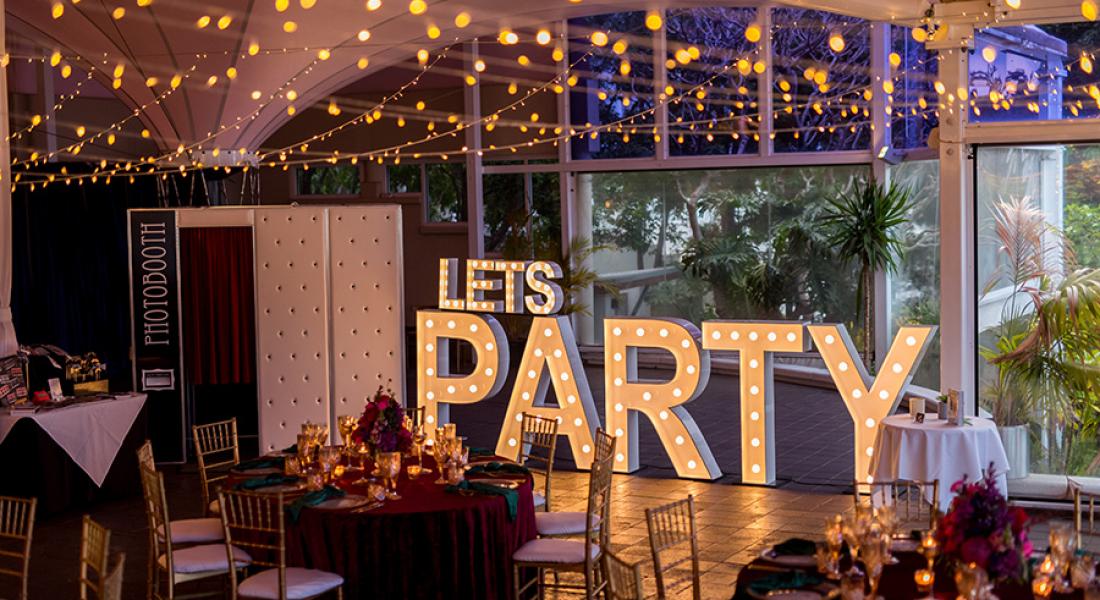 Event Letters to illuminate your event!
On 5 Nov | '2020
Event letters and numbers have surged in popularity in recent years! Styling a special celebration certainly has its challenges. The theme, location and event type all need to be considered. The beauty of event letters and event numbers (similarly to a photo booth!) is that they suit all event types. Today on the blog we're looking at some ideas to help you brighten up that dark corner at your next event!
Birthday party event numbers
Birthday parties can be notoriously tricky to decorate, especially if there's not a particular theme. Light up numbers look absolutely awesome welcoming guests at the entrance area. Alternatively, place them in the main function space for the perfect photo prop. Guests love nothing better than posing with the birthday boy or girl in front of their event numbers!
Wedding Event Letters
No doubt you've seen those amazing photos on social media of the bride and groom posing in front of their surname. In addition, maybe they added 'Mr & Mrs' too! 'Love' is another hugely popular choice for wedding light up letters. We suggest positioning your letters close to the dance floor for maximum impact. Another idea is to place your letters behind the bridal table for a huge impact. Did you know some companies offer colour changing globes? Imagine beginning the evening with classic warm white then turning on the colour mode to really get the party started!
Corporate Event Letters
Celebration letters and numbers have an unmissable way of getting your brand message across. Imagine your company name or product spelt out in letters over one metre tall! Pre-program your letters in your company colours or event theme. For example, your company name in red and green is sure to light up your office Christmas party! There's even symbols available so you can @ or # to your heart's content.
Gender Reveal Parties
Gender revel parties where parents announce their unborn babies gender to family and friends are becoming more popular! What about hiring light up 'BABY' letters? When guests arrive, have your letters set to classic white. When it's time for the big reveal, the designated operator can change them to blue or pink!
Light up your Guest Cam photos!
Our photo booth's Guest Cam feature has seen many a gorgeous image with light up letters and numbers! Guests can't help but stand next to the letters or numbers for a photo – like moths to a flame! With Guest Cam, your guests will receive an instant printed memory of their moment in lights (literally!).