Prop Inspiration
Shopping around for some awesome props? Trust us, we have seen it all (and we do mean it all). We know what works and what doesn't. When it comes to props, remember – less is more.
If you provide silly hats and some equally silly glasses, you'll get photos of all of your guests wearing the same silly hats and the same silly glasses. Great if you're making your own Where's Wally book; not so great if you're after heaps of original and awesome piccies of your family and friends.
Props should enhance your guests' booth experience and encourage their creativity that's just waiting to be unleashed!
blackboards: a blank surface + your guests = a perfect photobooth prop
They're not tacky, they are readily available and they aren't expensive. Win-win. Check out Typo, Etsy, and eBay or go all DIY and make your own with your chosen MDF shape and some blackboard paint. You'll find everything you need available at most craft stores such as Spotlight. You'll be amazed at what your guests come up with (we know we often are!)

Tip – White boards are usually too reflective and will make your guests' writing hard to read. Stick with the good old school-style blackboard and some chunky chalk.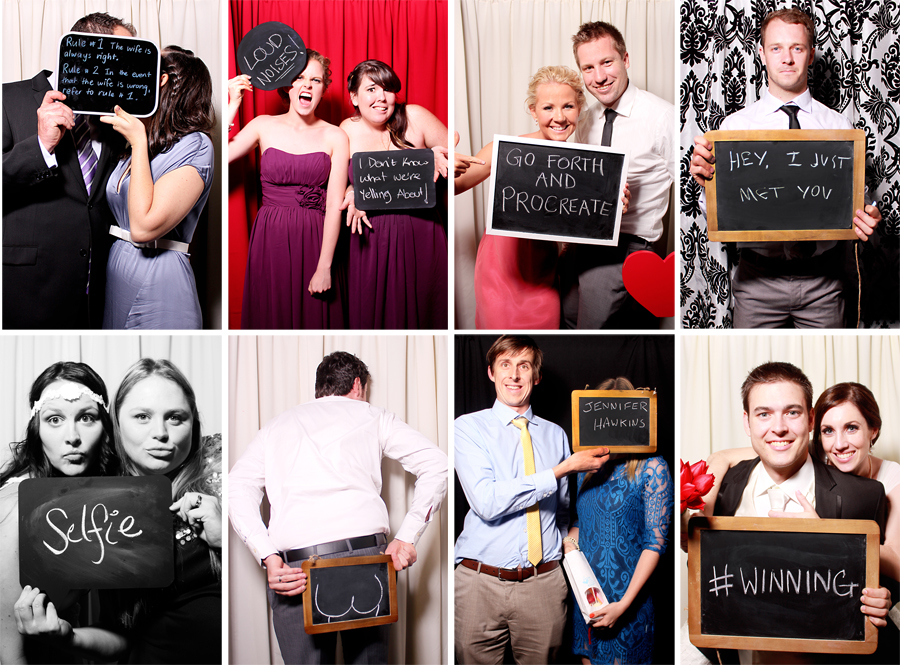 frames: get your guests in the picture (pun intended)
The ideal photo booth prop is one that your guests pick up and say "okay, what should we do?" That little moment of creative panic, right before the booth snaps their picture is when the magic happens! You probably have some old photo frames lying around the house. A quick coat of fresh paint and voila, bonafide booth prop! If you're fresh out of funky photo frames, try Ikea, Etsy, eBay and discount stores.



classic photobooth prop: anything and more you could want on a stick
Give your photo booth pictures the old-school edge with props on a stick. More hygienic than wigs and masks and much cuter! Our Classic Props Kit comes as standard with all hire packages. If you want something extra, oversized words and letters are all the rage and bring some extra personal theming to your photos. Try Typo or home ware stores.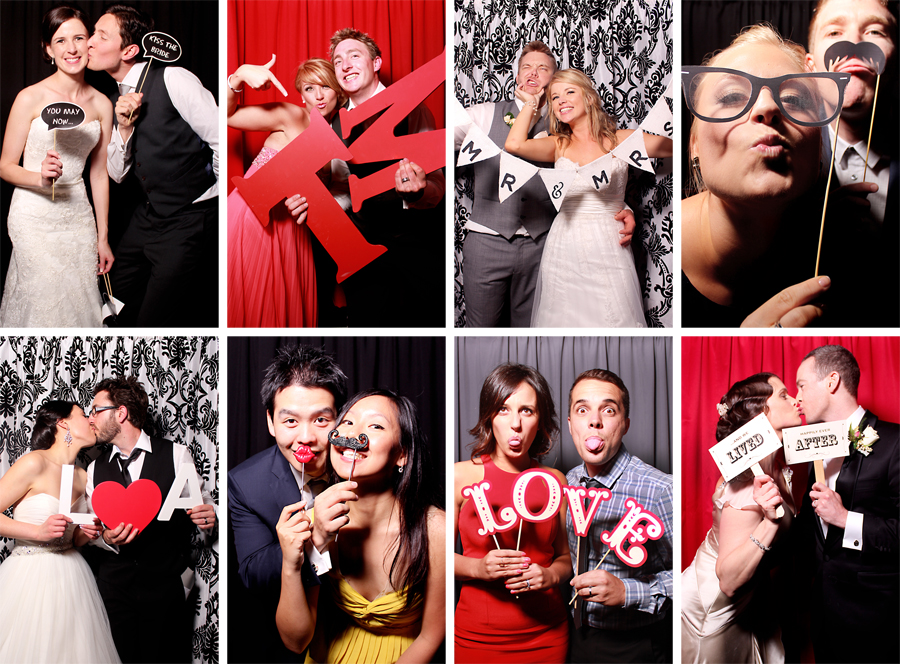 boothing it freestyle: let your guests take the reins
The reason we recommend less is more when it comes to props is that the best photos are often when your guests are left to be themselves. If they feel the need to add a prop, they'll use whatever they can find and the result is often, what we in the biz refer to as, Photobooth Gold.
For instance, flowers are popular and come with the added benefit of being readily available at weddings:






Unsuspecting babies unknowingly create photos that will most likely be bought out at a lot of eighteenths and twenty firsts in years to come: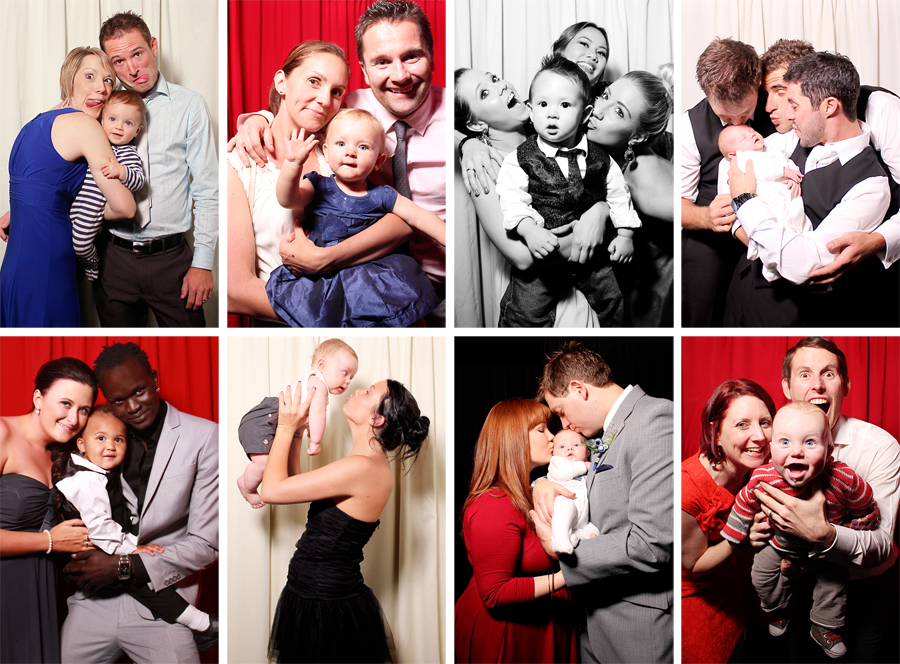 Food is readily available at most events and proves just too tempting for most booth-goers: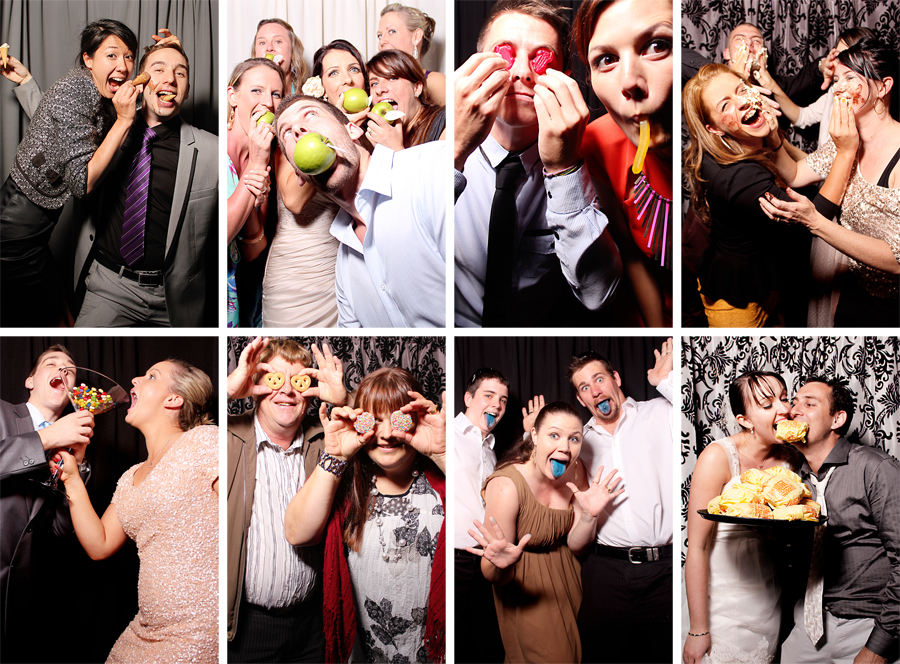 Photo Booths and Photo Bombs. A match made in heaven: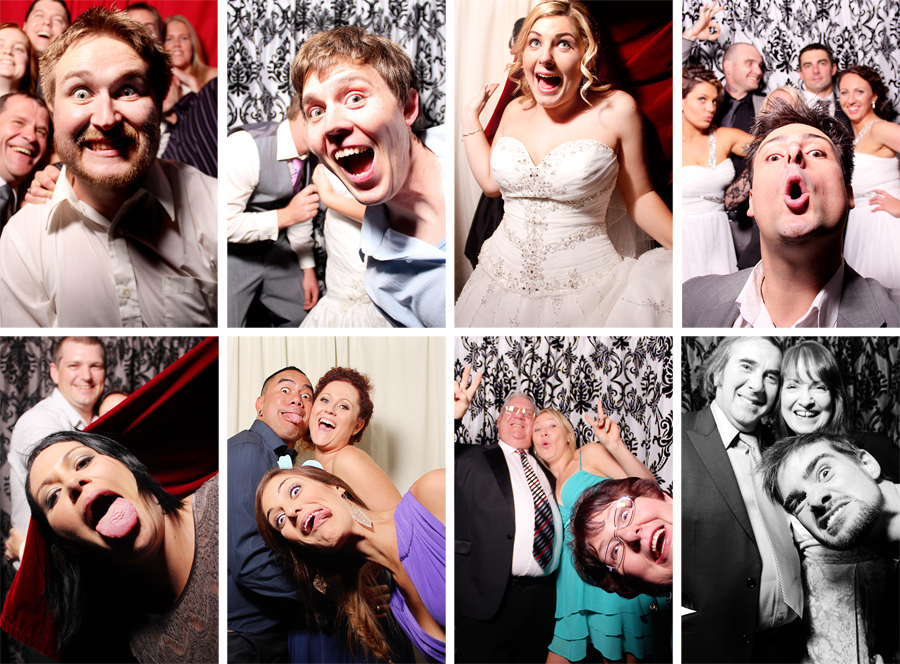 There would be a whole lot less kissing in the world without photo booths. (Side note: If you ever see a horse mask, buy one. You never know when it may come in handy):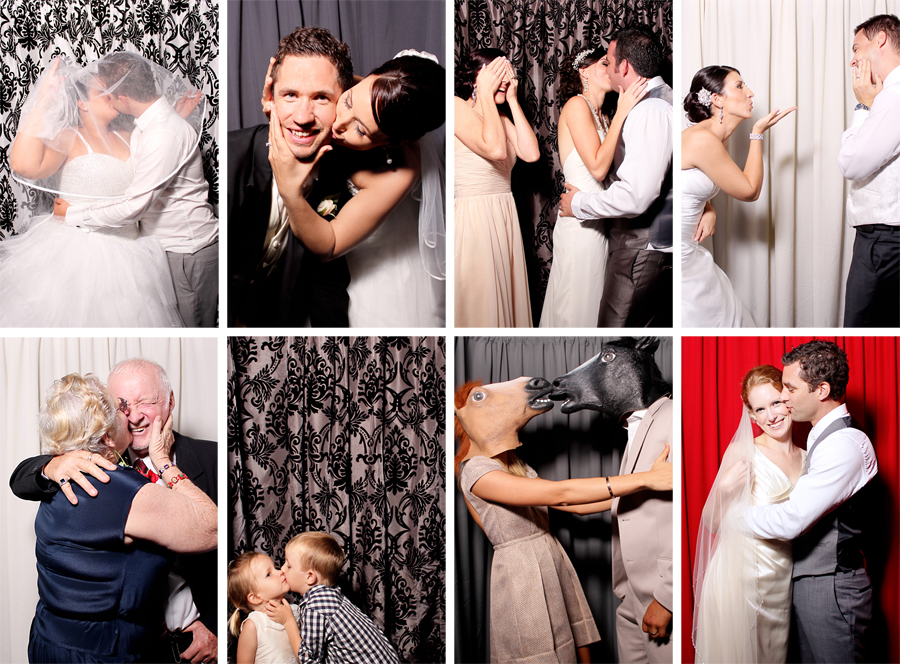 And as if kissing weren't enough, a lot of our boothers have shiny new jewellery to show off: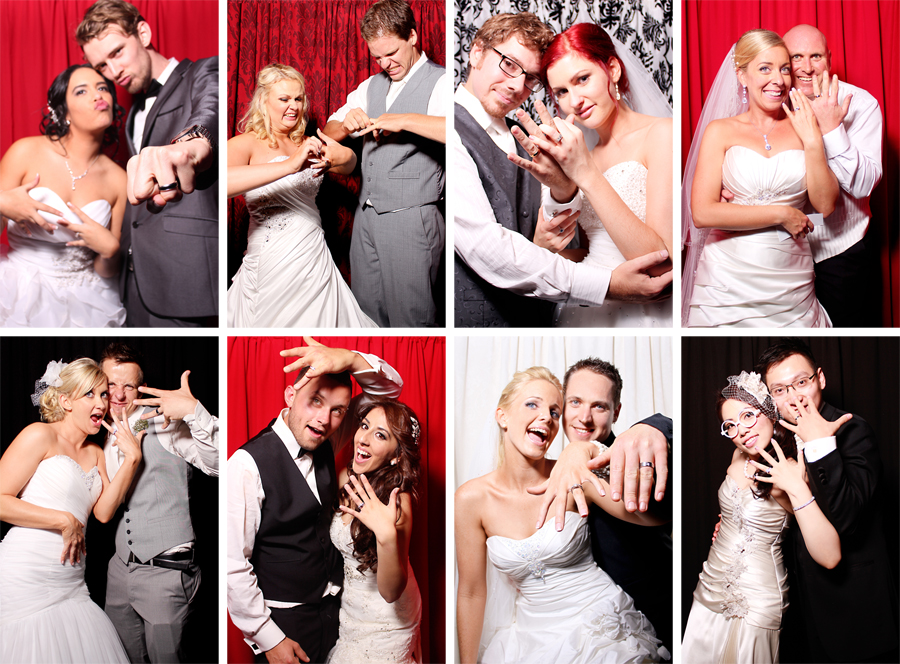 Some people just instinctively know how to take a photo that makes us smile:






Or make photo strips that knock us out with creativity: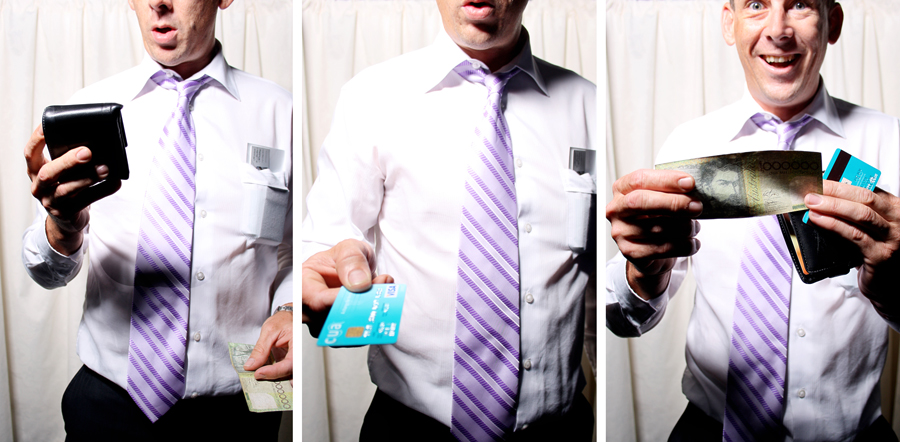 And even when there are no props to be found, people just play with…well….themselves: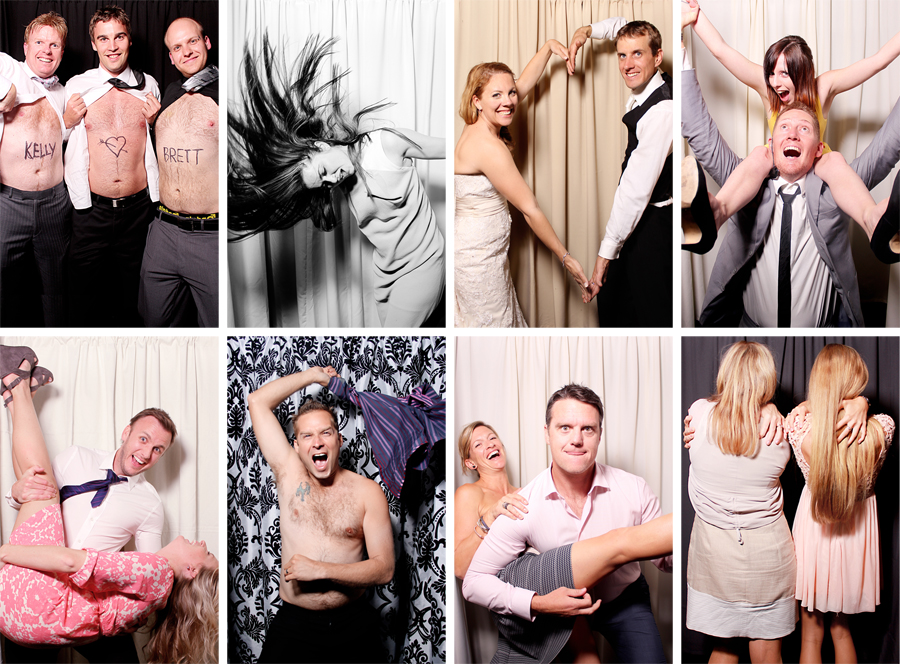 still not enough?
If you're still looking for more, check out our Props Inspiration page on Pinterest for all our latest and greatest finds!