Awards & Media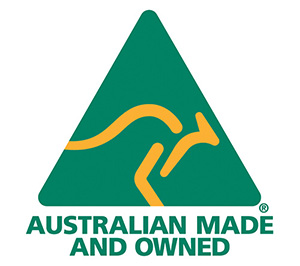 Australian Made & Owned
In the Booth is honoured to be a licensed member of the Australian Made, Australian Grown. As a registered certification trademark, the AMAG logo can only be used on products that are registered with the not-for-profit Australian Made Campaign Ltd (AMCL), and which meet the criteria set out in the Australian Consumer Law and the AMAG Logo Code of Practice. In recent years there has been an influx of low quality photo booth options from overseas and In the Booth is extremely proud to hold fast to our Australian designed, developed and owned roots.
What does the logo mean?
"The famous Australian Made, Australian Grown (AMAG) logo is the true mark of Aussie authenticity. It's Australia's most trusted, recognised and widely used country of origin symbol, and is underpinned by a third-party accreditation system, which ensures products that carry the logo are certified as 'genuinely Australian'."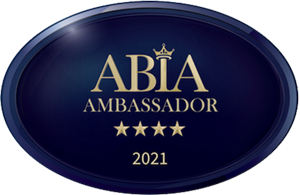 Australia Bridal Industry Association
In the Booth is proud to have been an accredited Australia-wide member of the Australian Bridal Industry Association (ABIA) since 2010. ABIA exists to connect engaged couples with trustworthy wedding businesses. Past wedding clients rate and review ABIA's extensive list of wedding businesses to help engaged couples make the best possible decisions regarding their chosen vendors for their once in a lifetime day.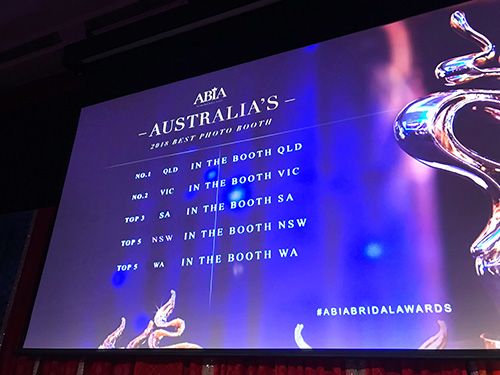 Legitimacy & Accountability
Our team are thrilled to have been awarded first place at various ABIA awards around the country for eight years running and in 2016, were honoured to be inducted into the ABIA Hall of Fame as an ABIA Ambassador. Our ABIA rating of over 99% in our category (as rated by our past clients) is testament of our commitment to service, and attention to every last detail. As Australia's largest photo booth company and with over 17,000 events behind us, you have the confidence and security of a professional company behind your special occasion.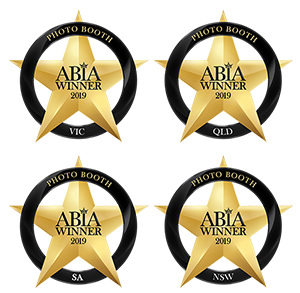 In the Booth's ABIA Award History
2010 1st Place Hire QLD
2011 1st Place Special Services QLD
2012 1st Place Hire & Special Services QLD
2013 1st Place Hire & Special Services QLD; 1st Place Hire VIC
2014 1st Place Photo Booth QLD, VIC, SA, WA
2015 1st Place Photo Booth QLD, VIC, SA, NSW & WA
2016 1st Place Photo Booth QLD, VIC, NSW & WA; 2nd Place SA
2017 1st Place Photo Booth QLD, VIC, SA, NSW & WA
2018 1st Place Photo Booth QLD, VIC, NSW, SA & WA
2019 1st Place Photo Booth QLD, VIC, SA & NSW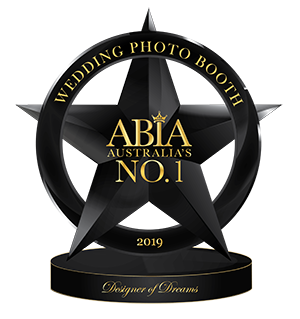 ABIA's Designer of Dreams
The Designer of Dreams is a national bridal industry award designed to determine the most consistently rated wedding suppliers in Australia over a period of 4 consecutive years. Each year the ABIA holds annual state awards in Queensland, New South Wales, Victoria, South Australia and Western Australia. By combining the ratings received for each supplier in each State in each of the previous four years ABIA is able to determine the most highly and consistently rated wedding suppliers across forty different wedding categories. In the Booth has been very proud to be the winners of the Designer of Dreams award in the Photobooth category for 2013, 2014, 2015, 2016, 2017, 2018 and 2019.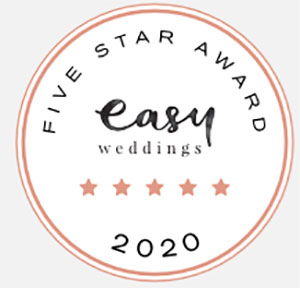 Easy Weddings
Easy Weddings is Australia's number one wedding planning website. In the Booth has achieved Five Star ratings from Easy Weddings for seven consecutive years in 2013, 2014, 2015, 2016, 2017, 2018 and 2019 as reviewed by our past customers.
Visit In the Booth's profile on Easy Weddings for over live 400 reviews from our past customers. Easy Weddings reviews cannot be edited by vendors and are provided by our clients in their own words.