Additional Services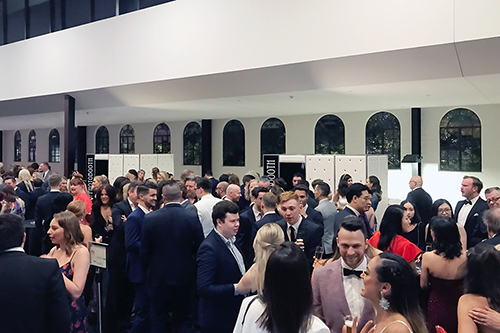 multiple booths
Sometimes one booth just doesn't cut it! If you're entertaining a crowd, we can provide multiple booths to increase the number of guests who can 'get boothed' at once. Have them configured identically to maximize capacity, or theme them separately for guests to 'do the rounds' and get different promotional messages or theming on each photo print. Our booths can operate stand-alone or in a linked network configuration to integrate with other additional services. Just get in touch for an itemised quote!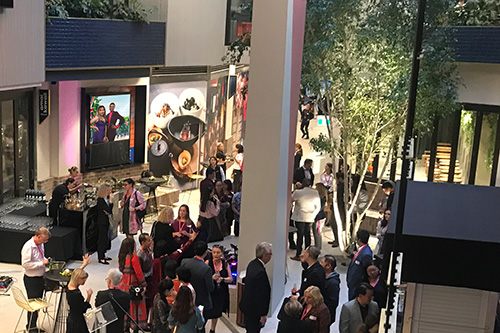 projection
Keen for guests to share in the fun outside the curtain? We can provide projection and external display options to transport your guests antics 'out of the booth' as well! This might be near the photo booth to add to the excitement, or at the other end of your venue or even outside to draw people in and really get the party started. We have a range of particular configuration options depending on your requirements, so please don't hesitate to get in touch with your requirements.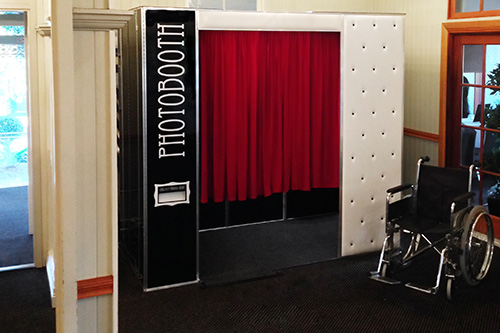 wheelchair access
In the Booth offers enclosed photo booths designed to allow wheelchair access with ease. Our wheelchair entry can be added to any of our booths upon request at no additional cost. Our standard photo booth entry fits some slimline wheelchairs however our wheelchair entry configured booths are a great option for larger wheelchairs or other guests requiring assisted mobility.
have another idea?
We love a challenge. By drawing on our extensive background in the electronics and entertainment industries, there's not much we can't do with our booths. If you've got a grand idea for a function that we haven't even thought of yet – please give us a call, we'd love to talk!