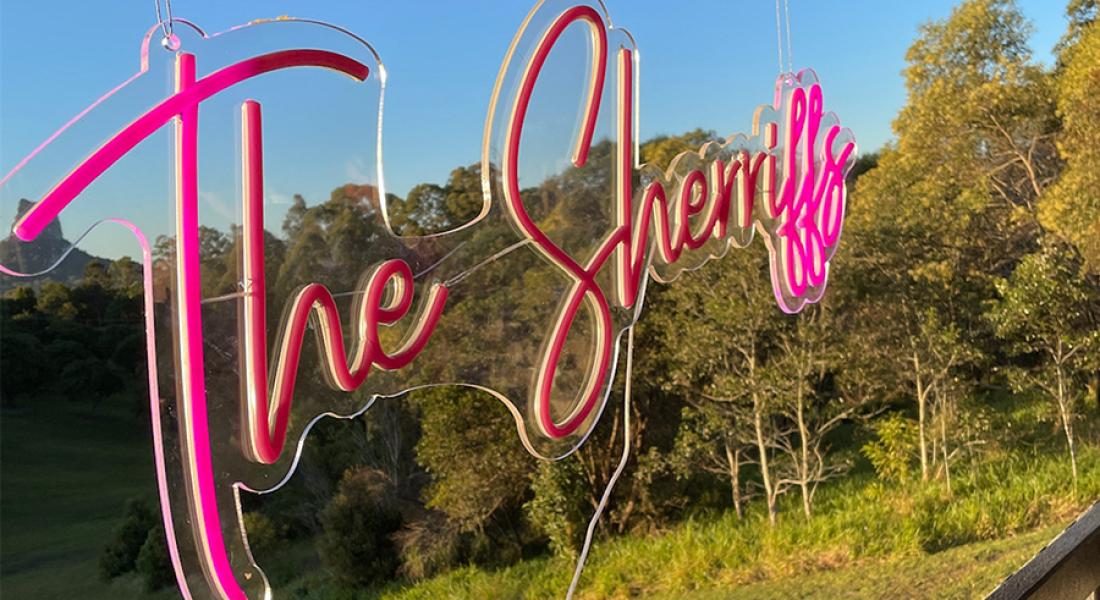 Custom Wedding Sign Ideas
On 21 Jul | '2022
Custom wedding sign ideas are so much fun! They are such a simple way to bring individuality to your wedding day or special event. Custom signage is a great way to send a message to your guests saying anything you want! Signs can welcome, instruct and thank. There's so much great ways to incorporate custom wedding signs and today we're breaking down a few ideas on the blog.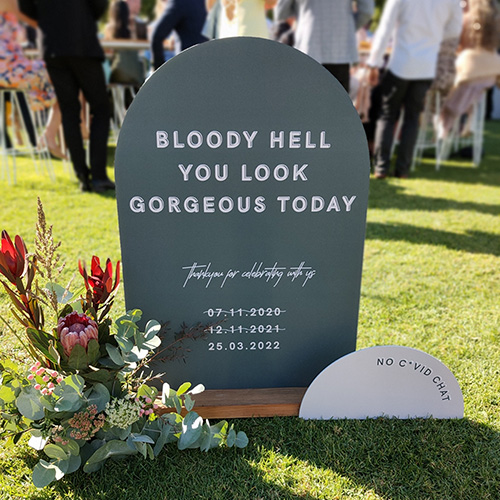 A custom wedding sign for a friendly welcome!
Welcome your guests in your own words! A custom welcome sign for your wedding sets the scene for your day. The sky is the limit on style, size and graphics. Perhaps a laser cut timber sign would suit the feel of your rustic wedding day. In comparison, if you're planning a ultra-modern event, laser cut lettering on acrylic may be just the ticket!
Display your sign on a beautiful stand, easel or some vintage suitcases. Organise one small extra flower arrangement from your florist to display with your sign. Your guests are sure to pause and admire (and even snap a photo!) of your amazing welcome.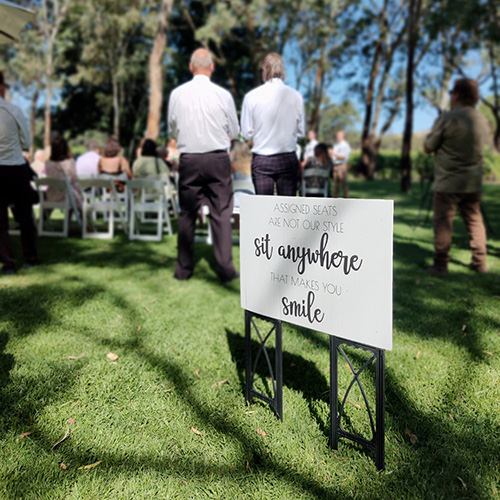 Show guests to their seats
Show your wedding guests to their seats with some lovely signage. There are so many great ideas for wording. A quick search on Pinterest for 'wedding welcome sign' will have you inspired for sure! In addition, what about some reserved seating signs for some of your front row guests? Mothers, fathers and grandparents of the bride and groom will feel extra special when escorted to their reserved seating.
Your signage can be completely customised to your day. For example, do you want guests to sit wherever they like or are you planning a traditional affair with "Guests of the Bride or Groom?". Both are perfect options if they're perfect for you!
Custom photo booth sign
What about an awesome sign you can use as a custom photo booth prop? Marketplace or Gumtree are a great source of local provider options for these. All you need is a graphic and they can take it from there! Perhaps you have a wedding logo you've had made. A new couple sign like Mr & Mrs Delaforce here are always a great choice!
When it comes to the photobooth, choose a finish that isn't reflective. This will reflect our flash and lower the quality of your photo booth photos. Wood or painted matte surfaces work best.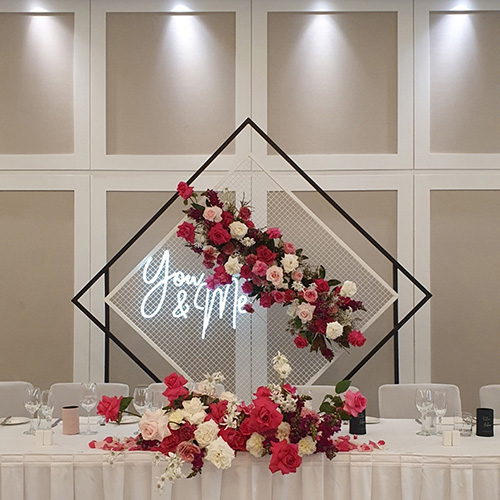 Custom neon wedding sign
Ok, can we talk for a moment about how cool neon signs are?! They're just super fun and look amazing in a dark event space after the sun goes down. You also can't top a neon sign for the best keepsake after your day. It's sure to be a talking point of your home. Another option would be to use it as soft nightlight in your master bedroom.
Neon is available in an endless array of colours and fonts. It also looks amazing hanging in the open or paired with other design elements such as florals. We often see neon displayed behind the bridal table which makes for an epic backdrop for Guest Cams of the couple!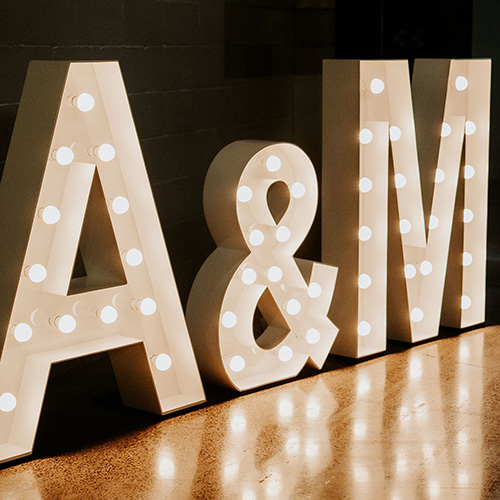 Light Up Wedding Letters
Can't get enough of your name up in lights? Neither can we! Our friends over at Event Letters have some gorgeous examples of light up wedding day signage. You won't run out of options with every letter and number at your creative disposal! Ideas are endless from initials to your new surname to the ever popular 'LOVE'.
Did you know the letters can change colour too? Imagine kicking off your reception with your light up letters in classic warm white. They can then magically change to multi-colour party mode when the dance floor starts pumping!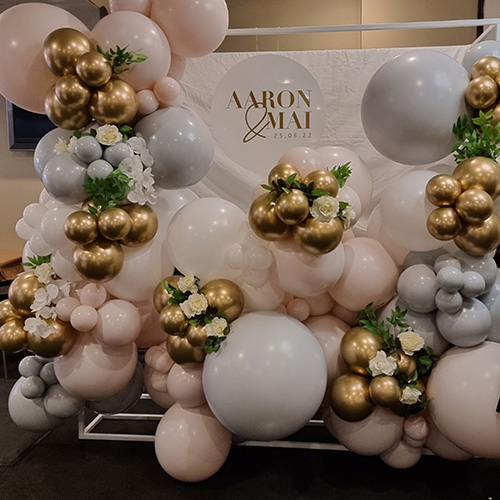 Wedding Custom Balloon Signage
Last but not least, balloon walls are super popular at all types of weddings and events. They make a beautiful extra backdrop for guest photos and look great with added signage too. A combination of a supporting frame, balloons and a sign can truly make a work of art.
Balloons come in every colour and shape so there won't be a problem finding the perfect match for your wedding style. Remember to employ professionals – this isn't a "pick up balloons from Spotlight on the way" kind of feature! Your structure will need to be stable and able to withstand excited guests. You certainly don't want balloons deflating half way through the night either. It's best to leave this one to the pros.