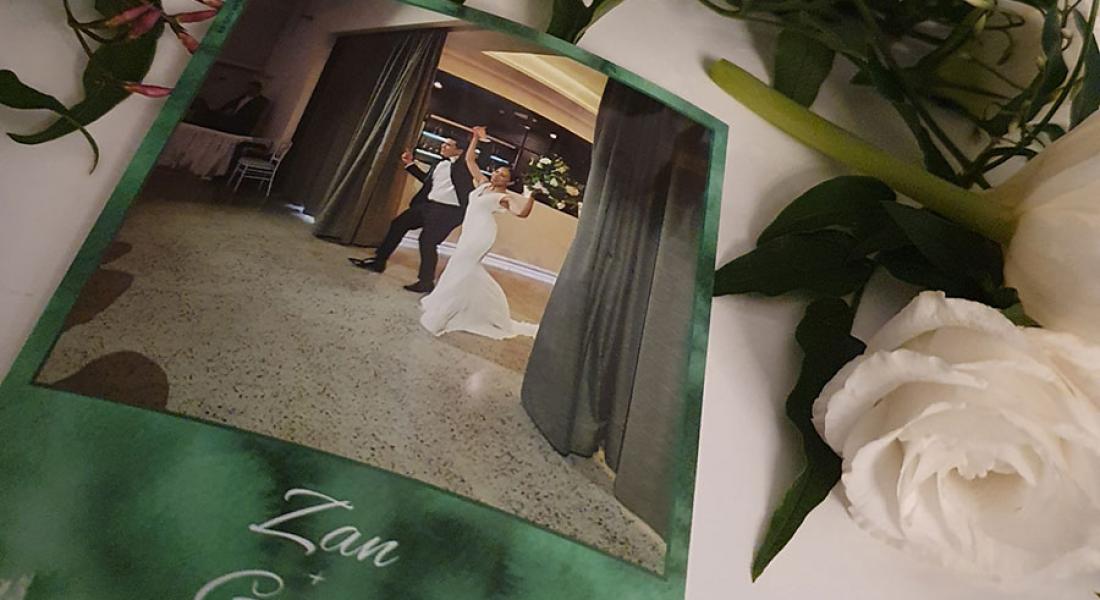 Custom Print Design for Your Event
On 15 Oct | '2020
In the Booth have been designing custom print design for our customers since day dot! The magic that happens when a guest receives their photo booth strip in the chute for the first time isn't lost on us. That little space on your photobooth strip is where our design team can bring your celebration theme to life!
Firstly, each and every In the Booth customer is able to design their perfect photo booth strip via their booking portal. Did you know we have over one hundred print design layouts to choose from! For those self-described non-creatives, a template is a great place to start. Let us take the pressure off by supplying the graphics for you! Now all you need to do is decide on the thank you message you'd like to give your guests.
On the other hand, perhaps you've had specific graphics design for your event. In that case, we'd love to incorporate them into your booth strips for a perfect match! From initial concept to your final design you'll be involved in a full proofing process. Don't forget, we don't just design your traditional booth strips. Your Guest Cam design and booth strips need to be a match made in heaven!
Our design team will work closely with you during the process. Here are some of the items they'll need from you to create your custom print design:
Any specific graphics
Your company logo or event brand if desired
Text, date and any particular brand message text you require
iExtra instructions such as your website link or event hashtag
Custom Print Design for Private Events
Lastly, custom print designs aren't just for corporate functions! We have created bespoke print designs for literally thousands of weddings and parties over the years. We're well aware that your photo booth prints are most likely your take home gift to your guests! Consequently your print design are the wrapping and bow on their gift.

Zan and Grace did exactly that with their gorgeous green watercolour graphic. Our design team were able to 'wallpaper' their graphic behind their photos for a beautiful effect. Their choice of our popular grey backdrop ensured the overall effect wasn't overwhelming. How awesome are their matching Guest Cam prints? Zan and Grace's guests had pockets full of prints by the end of their wedding reception!
We'd love to talk to you about your ideas for your event design concepts. Email us today!