Caring for our Customers during COVID19
On 23 Mar | '2020

COVID19 Photo Booth Precautions


If your celebration needs to be postponed, we're here to help with your COVID19 Photo Booth requests. Call 1300 026 684 or email us.
Yes, we are open: We are still open for new bookings and are beyond grateful for your support.
We're paying close attention to official updates: We are keeping a close eye on any updates to COVID19 via official updates from the Australian Government. Obviously this is a fluid situation and we are in constant contact with our customers as new updates are released.
We've put our props away: COVID19 and props aren't ideal so we've put them away just for now. Don't despair because we can speak from experience when we say that if there's no props, your guests' creativity will go through the roof!
We're sanitising all equipment: All equipment will be thoroughly sanitised down prior to and after each event. Areas such as the booth touch screen and print collection area will be sanitised by your attendant during the event. Have guests that won't be comfortable using the touch screen at all? Not a problem. Our attendant will simply activate their chosen booth experience for them.
No contact image downloads: The beauty of our booths is that there's no additional contact required for guests. Our custom-designed app is designed for individual use, so guests can move into their own space to access their photos.
Guest Cam for the win: Our infamous Guest Cam service is there for any guests who don't feel comfortable being in the booth itself. Guests can capture as many Guest Cams as they like and collect them at their leisure without using the booth itself. Our attendants will ensure Guest Cams are ready for your guests to collect.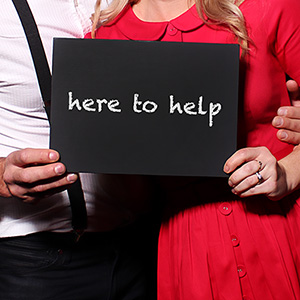 My event was meant to be in a couple of weeks and I'm postponing. What do I need to do?
We are so sorry planning your celebration has turned into such a stressful time – there are no words 😞 Please call 1300 026 684 or email us for the next steps. There is no charge for postponing your date and we will do everything we can to accommodate you.
If you receive our voicemail, please do leave a message with your details. We are fielding a large number of enquiries and our amazing team are assisting our customers with closest event dates first. We have method to the madness and there's no way we'll forget about you!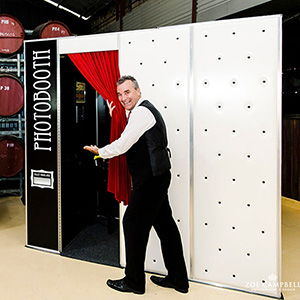 My event is still able to go ahead.
What do I need to do?
That's awesome! Rest assured we'll be in touch if there's any outstanding information we still need. Our booking office is open and your email and phone queries WILL be responded to. As we're sure you can understand, we are assisting the most urgent queries first and assisting everyone in the most efficient way possible.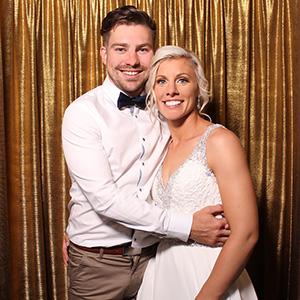 Are you still taking future bookings?
We're still on like Donkey Kong and we're not going anywhere. No pesky pandemic is going to change our dedication to awesome customer service! We'd love to chat to you about your event for late 2020 or 2021. Available dates for late 2020 and 2021 are filling quickly due to postponements. We advise getting in touch sooner than later to ensure your preferred date is available.
Please send through your enquiry via contact page.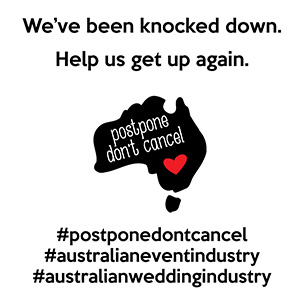 How can I help?
The kindness, patience and understanding shown to our staff by our customers has been incredible and we so appreciate it. The sudden and harsh impact of COVID19 on the event industry has us working around the clock to implement new systems and procedures to assist our customers and staff the best way possible.
The best way you can help is by postponing your celebration to a later date (and by heck we're all going to need a party when this is over!) There is no charge for postponing your date and we will do everything we can to accommodate you.