Considering the First Look For Your Wedding Day
On 25 Oct | '2018
It's the morning of your big day and there a thousand things running through your mind and happening around you. There is hair and makeup being done, flowers being delivered, making sure the cake has arrived safe and sound, checking the band knows the song choice has changed for the first dance, bribing the flower girl to unlock the bathroom door and making sure your uncle remembers to pick up Nanna. Now imagine stealing a few moments alone with your sweetheart before your life together begins. Are you considering the first look?
What Is The First Look And What's Involved?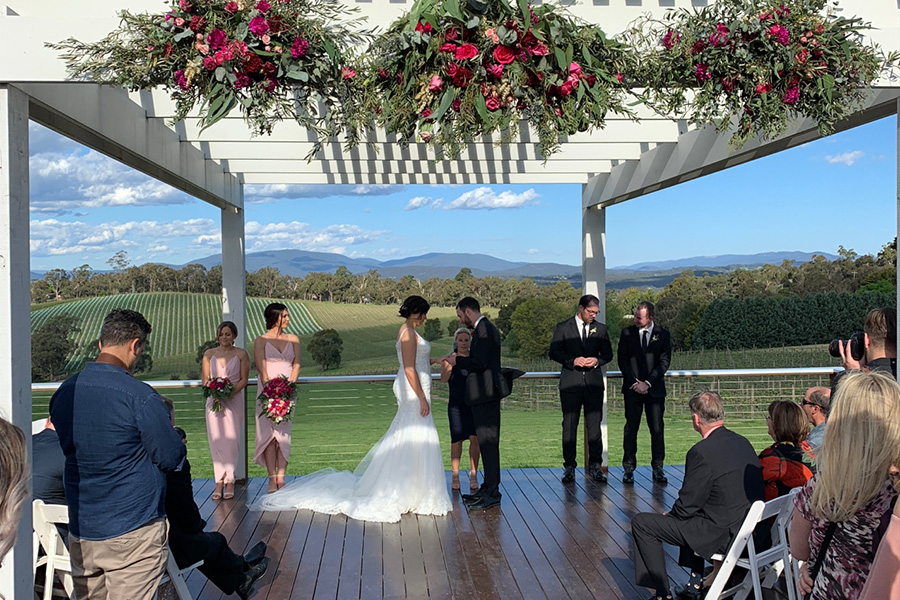 Your day is going to be emotionally charged with amazing moments. The exchanging of vows, the first kiss, the bridal dance.…just to name a few. Now, imagine the moment that you will first lay eyes on your partner on your wedding day. Being able to do that in an intimate setting with just the two of you can make it even more beautiful. You're about to be the stars of the show and family and friends are all going to want to share this time with you. Setting aside some time for a first look is the perfect opportunity for you to have a few quiet minutes together at the very beginning of your journey as husband and wife.
The First Look as it's commonly called has gained popularity in recent years for weddings. It's a common complaint from brides and grooms that the day that was months or even years in the making flew by so fast. Planning a First Look into the schedule for your wedding day stops time for just a moment and allows you to breathe it all in with your partner.
The First Look generally happens soon before you're due to walk down the aisle. Often the groom first sees the bride when she's walking down the aisle – along with the rest of the wedding guests! The First Look bucks tradition by turning what is traditionally a very public moment into a more intimate one. Now, if you're someone who wants all eyes on you on the most important day of your life, the First Look may not be for you! But if you generally shun the spotlight, a First Look and some one-on-one time with your partner may help soothe your nerves and steel your resolve for the full-on day ahead!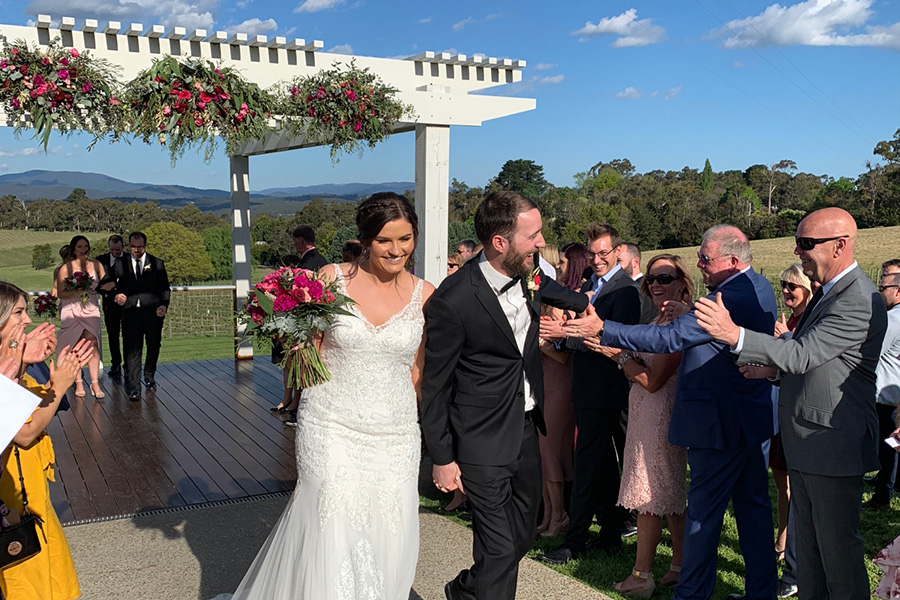 Photographers will be able to maximise the time you have together and you'll have dozens of gorgeous images to share. The first look works especially well for example if you are hoping to say "I do" while being wrapped in the last warm light of a winter's day. Having your first look and photography before the ceremony means you can maximise the time spent with family, friends and a glass of bubbly and not have to worry about squeezing in your intimate couple portraits with extended family photos and group shots. With most of your couple portraits covered, you won't have to worry about ducking away from your guests and can just concentrate on enjoying the moment with family and friends.
While having a first look is a relatively recent trend, there are still plenty of ways to personalise this new tradition. Whether it's a 'first touch' as you hold hands back to back; blindfolding the groom or other equally creative ways for you to first lock eyes, the sky is the limit in terms of reimagining your first look to suit your big day! Chat to your photographer about their past experiences; search 'First Look' on Pinterest and make your own inspiration board of ideas.
Once you enter the reception, your First Look may be behind you, but don't forget to steal as many moments as possible with your new husband or wife. The day will go by in a blur so don't forget to slow down and breathe it all in. The photo booth is a great spot to steal a private moment with your new life partner. Take a moment to snap a few photo sessions away from the eyes of your guests. Our past customers tell us they wish they'd spent more time in the booth so our attendant will be on hand to remind you to jump in for a session or two together before the night is over!