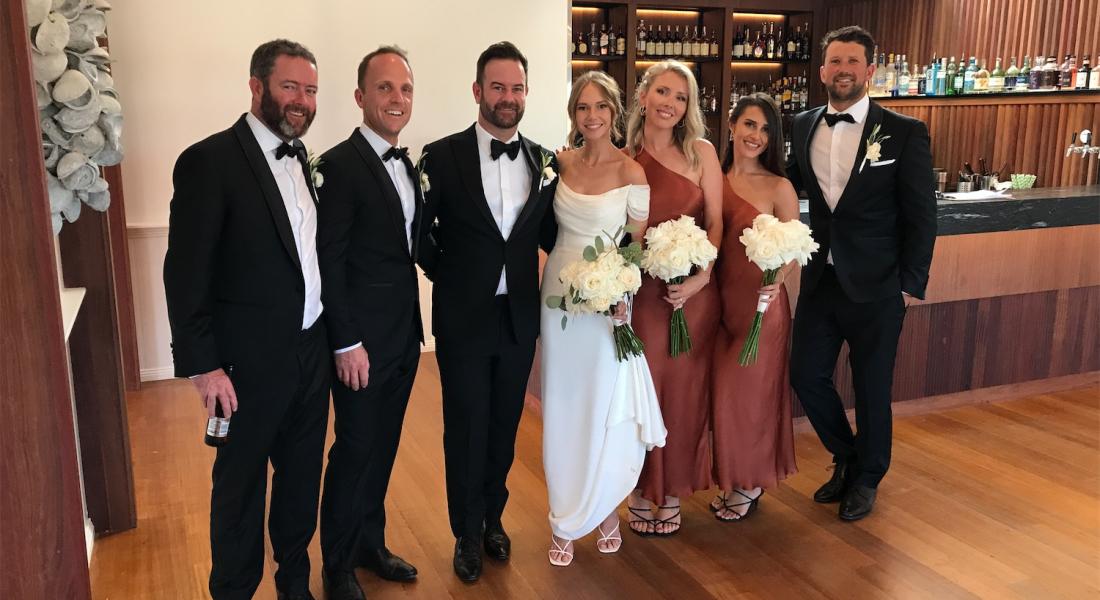 Canberra Photo Booth Hire for Kiel & Chloe's Wedding
On 6 May | '2021
Kiel and Chloe made a last-minute decision to enquire about In the Booth Canberra photo booth hire for their March wedding. Luckily, it just so happened that we had a booth available! Customers often ask us how far out they should confirm a booking. Our answer is always "as soon as you know you want one!".
Our date availability changes every day as new enquiries and bookings come in. If you're set on some photo booth shenanigans, it's always best to book early. We know that sometime the budget doesn't become super clear until the end. It's always worth calling to see if we have last minute availability for your celebration. You never know!
Kiel and Chloe needed Canberra photo booth hire that would head on out to Mona Farm. We were very happy to oblige! Picturesque barely begins to describe the views from their stunning barn and clear marquee. If wide open skies and twinkling lights are your idea of a perfect wedding, you simply must add this Canberra wedding venue to your list. A leisurely one-hour drive will have your guests enjoying the solitude and historic surrounds of Mona Farm.

Canberra photo booth hire at Mona Farm
The sunset for Kiel and Chloe's day was nothing short of spectacular! We can tell you there's nothing better than a clear marquee wedding and beautiful sunset. You know it's going to be a great night when In the Booth Canberra is setting up alongside a 7 piece live band! Let's just say the dance floor and the photo booth made great company for Kiel and Chloe's guests as they danced and snapped the night away.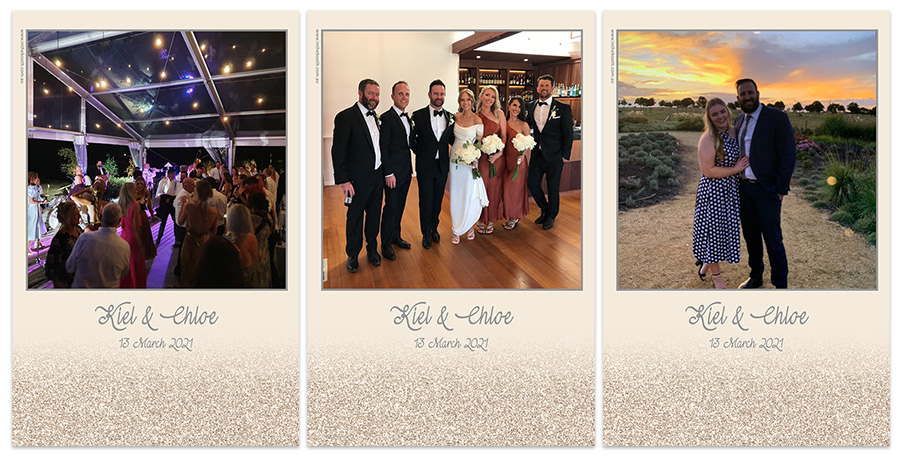 Chloe's bridesmaids wore gorgeous one-shoulder rust coloured gowns that seemed to effortlessly set off the surrounding sunset. The gentlemen were equally dapper and timeless in their black tie. Kiel and Chloe selected a beautiful champagne coloured design from our range for their photo booth and Guest Cam prints paired with a black backdrop.
Thanks so much for choosing In the Booth for your Canberra photo booth hire, Kiel and Chloe! We wish you every happiness in the years ahead.