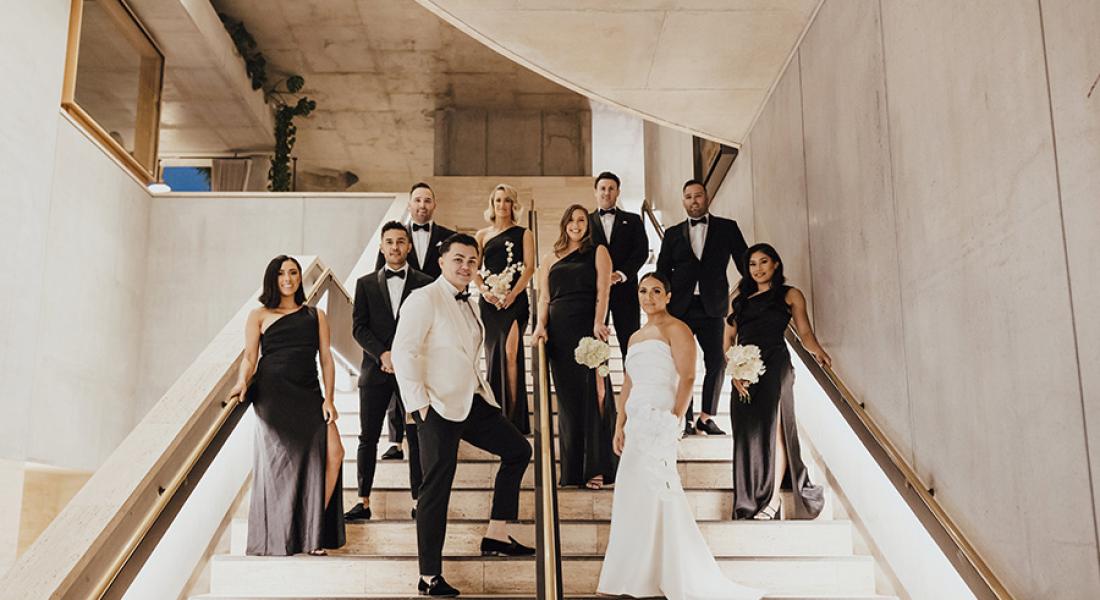 Calile Hotel Brisbane Wedding for Trevor & Nicole
On 23 Jun | '2022
Calile Hotel Brisbane wedding, hot off the press! Nicole and Trevor chose this stunning inner-city Brisbane venue for their amazing day. In the Booth Brisbane was honoured to attend and worked with our lovely couple to help bring their wedding day dreams to life.
Calile Hotel Brisbane Wedding
Did you know the Calile Hotel offers a spa? Hello, luxury wedding morning prep! Couple often choose to stay their wedding night too. By the same token imagine sipping celebratory cocktails around the 27-metre pool.
Our booths fit into any event with their sleek and retro style. However we'd be lying if we didn't get a little bit excited when we heard about Trevor and Nicole's theme. Monochromatic and minimalistic styles are a match made in heaven for our booths. We knew it was essential our booths fit into every theme when we were designing them. It's for this very reason we've always stuck with our black and white roots. What's more, how timeless do vintage black and white wedding photos appear? We applied the same analogy to our photo booth design. Our intention is always for the focus to be on your guests, and not the booth itself. Think of your photo booth as a classy piece of furniture guests will admire and enjoy!
Nicole and Trevor's theme of white, cream and black spoke volumes about this classy couple. Nicole's white slimline gown was effortless – she was every inch the Vogue bride. Trevor painted a striking portrait in his white suit jacket. Nicole's bridesmaids were timeless in one-shoulder black gowns balanced against the groomsmen done up to the nines in their tuxes.
Without a doubt our favourite feature of Nicole and Trevor's styling was their choice of a custom branded photo booth. Even though we provide these often for corporate functions they are not as common for weddings. We've definitely decided we'd love to do more! We overlaid the 'PHOTOBOOTH' panel of our booth with artwork to perfect match Nicole and Trevor's stationery. Our ever popular velvet black entry curtain and ivory backdrop completed the picture.
A note from the bride…
"As sharing the day with our family and friends was so important to us, we prioritised making special memories and personalised keepsakes for our guests. Our day was monochromatic, minimalistic and modern, at the most amazing venue to complement our theme, The Calile Hotel".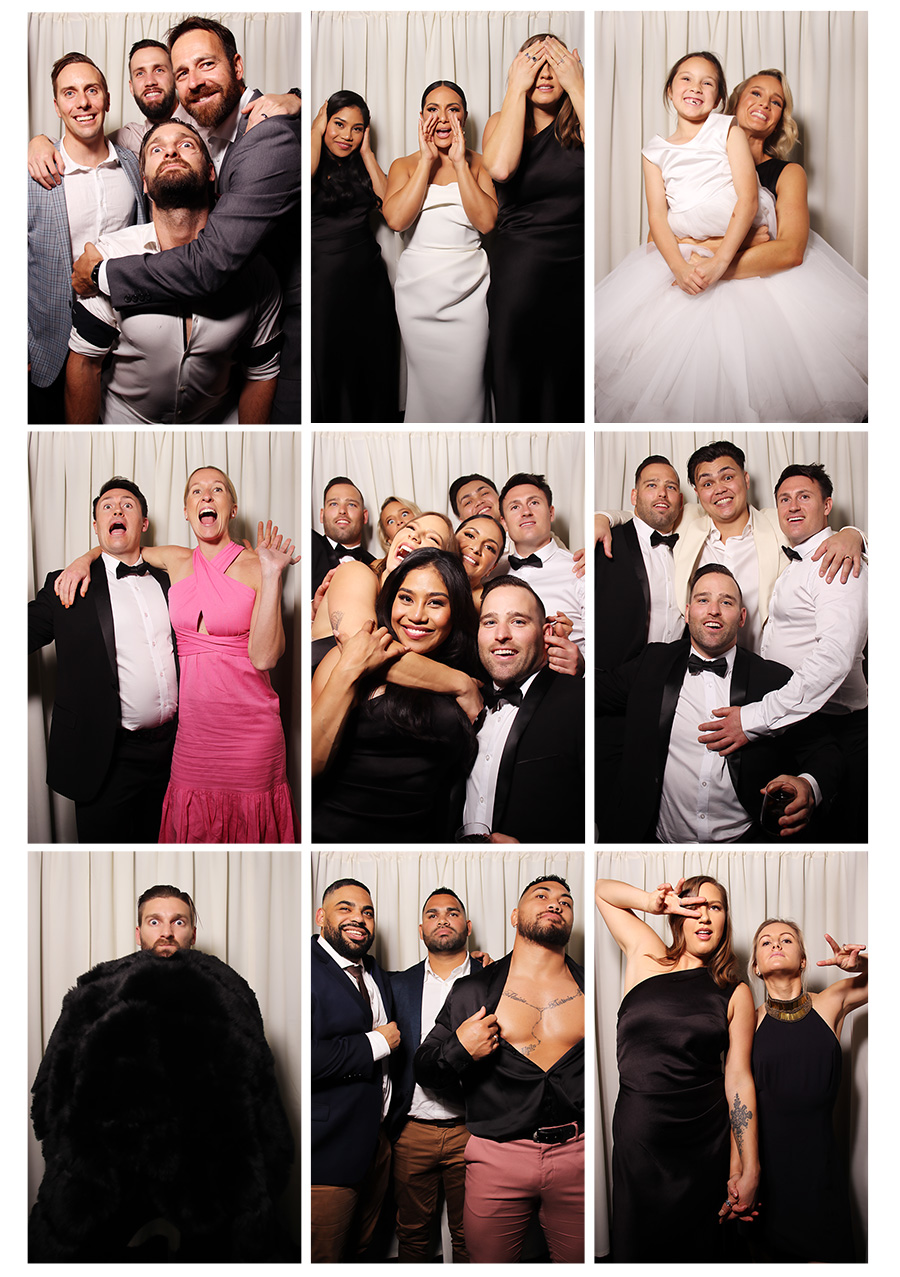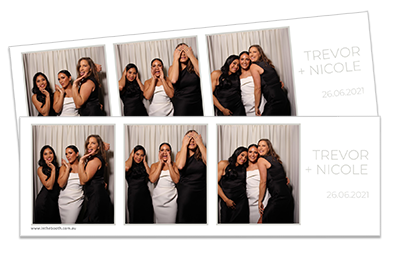 Calile Hotel Brisbane Dream Team
The Calile Hotel
Lover of Mine
Bloodwood Botanica
For Love and Living