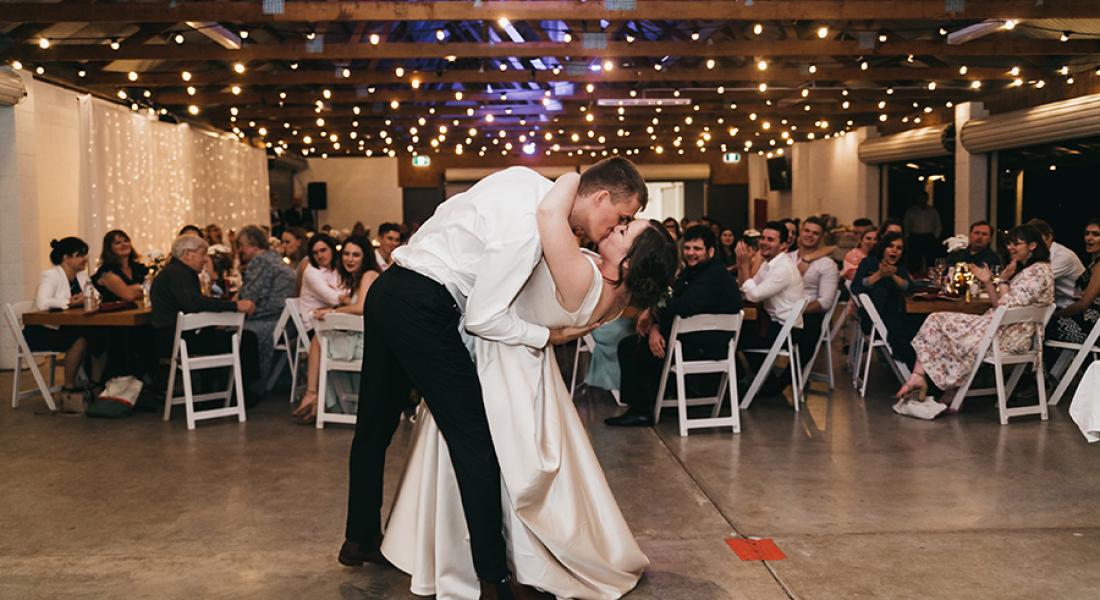 Brisbane Wedding Hire for Nathan & Hannah
On 14 Jul | '2022
Brisbane wedding hire professionals were honoured to gather together for Nathan and Hannah's big day! Their stunning country wedding was hosted at the Dayboro Show Society hall. Is there anything more quintessentially Australian than a country hall wedding? We don't like to play favourites but country weddings would have to be one of top choices for sure!
Dayboro Hall set the perfect country scene for Nathan and Hannah's day. A local hall hire offers the kind of flexibility that's ideal for a DIY couple. Most halls have extensive weekend hire rates. To explain further, this may mean you can hire your space for the entirety of your wedding weekend. Now that's a way to take the pressure off!
Imagine relaxing with family and friends that day before your wedding setting up. Likewise, your willing volunteers packing down afterwards will have time up their sleeve. Well planned DIY weddings are the best! Not to mention, you'll most likely be off on your honeymoon. You'll want the arrangements for your pack down crew to not be rushed.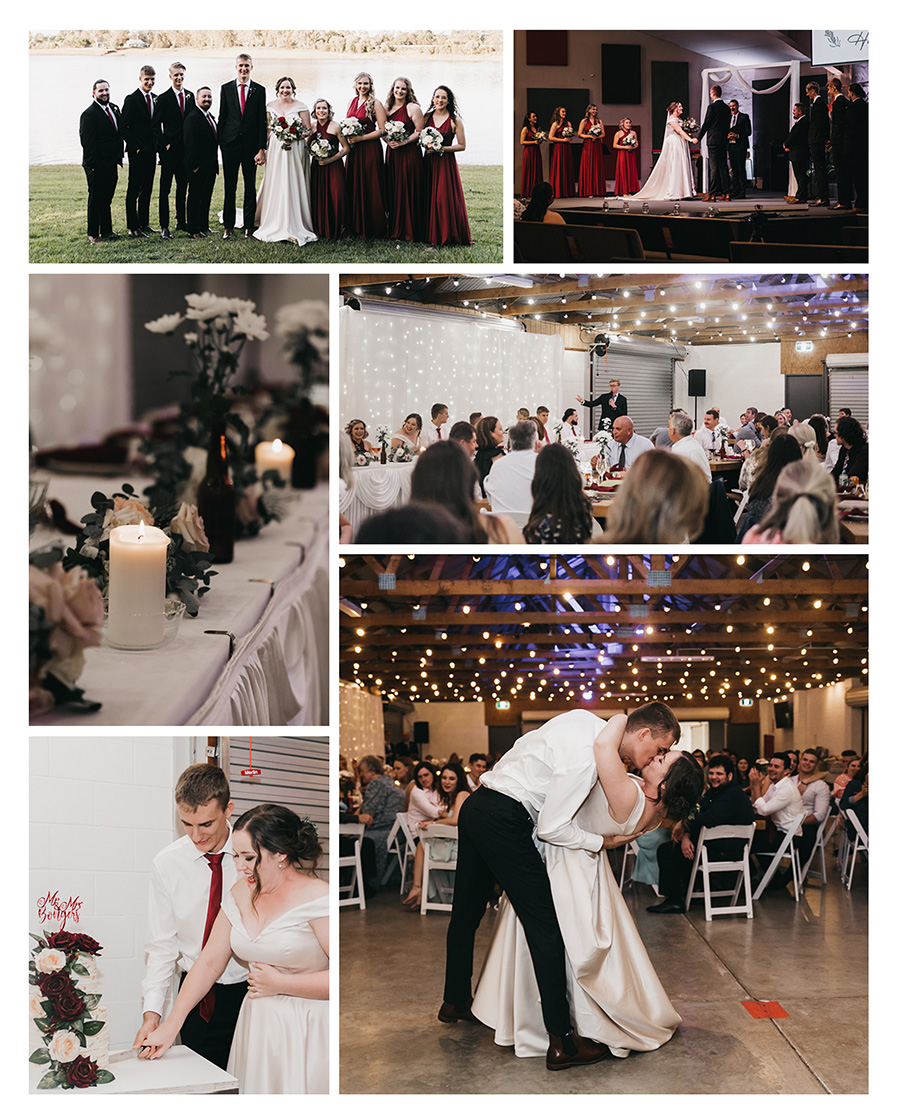 First step when planning your Brisbane wedding hire: fairy lights, and lots of them! If there's a space that can't be transformed by twinkle lights, we haven't seen it! Our groom Nathan is somewhat of an expert in this area as he owns his own sound and lighting business. The room was covered in the gentle glow of candlelight along with beautiful unstructured floral settings. The wine coloured roses were the perfect match for the bridesmaids gowns too! Nathan and Hannah chose our ever-popular gold backdrop which looked simply beautiful with their wedding styling. Even their print design featured twinkle lights!
Brisbane wedding hire is the key to any DIY wedding!
Last but certainly not least, catering is always an important part of a DIY wedding. Again, employ the professionals to ensure everyone is well fed! There's a lot to think of food-wise for a DIY wedding so don't overload yourself. Nathan and Hannah bought in the professionals from Catering to Dine For and it was so worth it! Family and friends may volunteer to assist on the day but their schedules can easily get overloaded. They're going to want to see you be married too remember! Set your budget and outsource, outsource, outsource!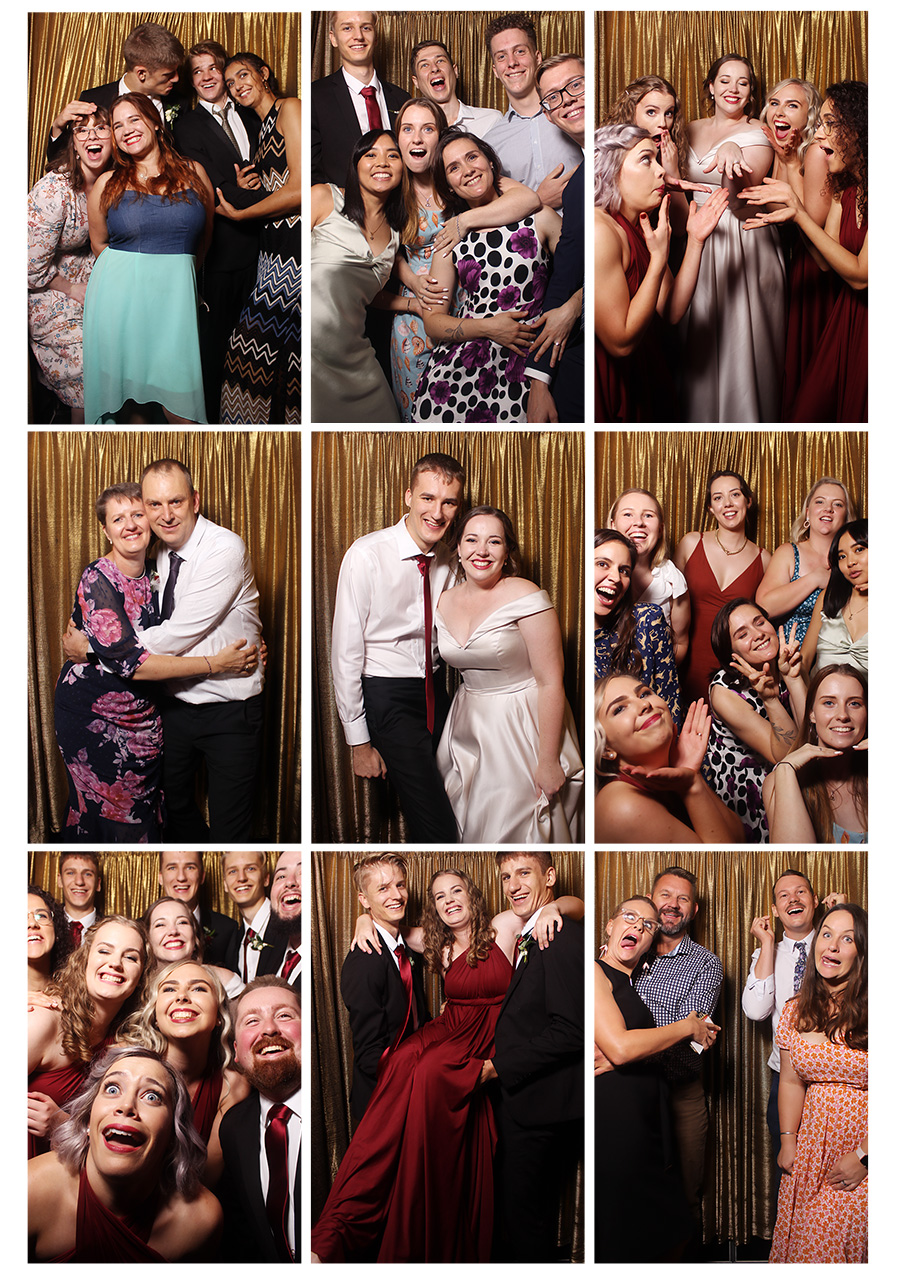 A note from the bride…
"It was really important to both of us that our friends and families could relax and have fun, and that way we could enjoy the day too. We did all of the set up and decorating ourselves to make it all uniquely us, and the day was everything we dreamed of".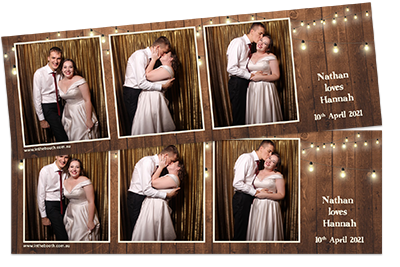 Brisbane Wedding Hire Dream Team
Dayboro Show Society
Peter & May
Nathan's Sound & Lighting
Catering To Dine For