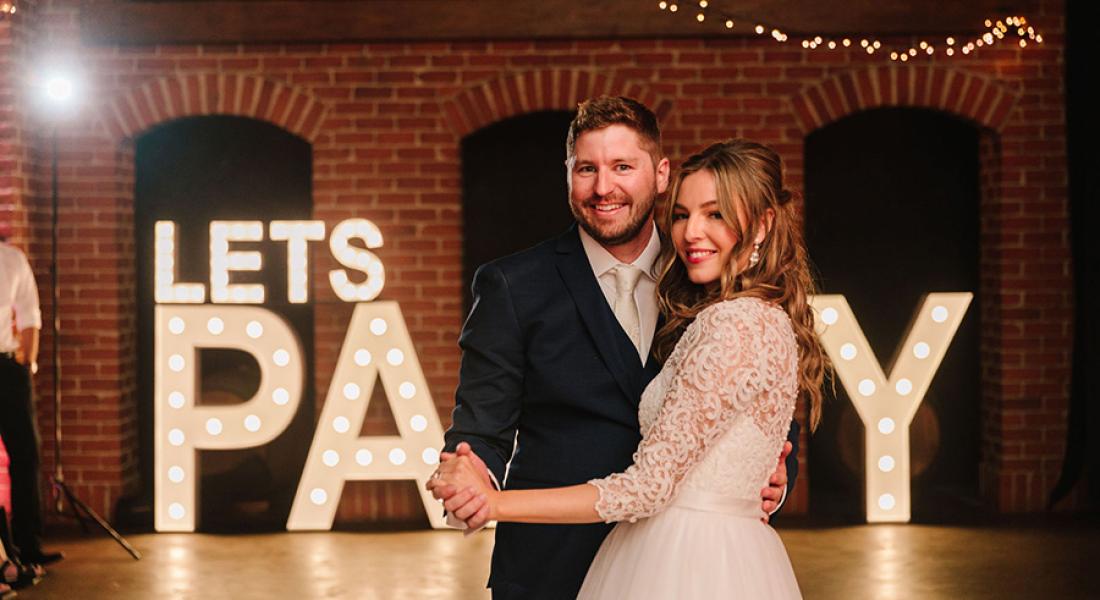 Brisbane Photobooth Hire for James & Claire's Sirromet Wedding
On 10 Mar | '2022
In the Booth Brisbane Photobooth Hire was thrilled to be invited out to Sirromet Winery for James and Claire's big day! Sirromet is located a short drive from Brisbane at Mount Cotton. Moreover one of our favourite parts of this stunning venue is pulling into the driveway surrounded by the hundreds of wallabies that call Sirromet home!
The beautiful winding entrance drive leads the way through the grape vines and past just a few of the perfect photo opportunities. James and Claire took the opportunity for some gorgeous portraits in the late afternoon glow amongst the vines with the lake as a backdrop.
Firstly, can we just pause for a second and admire those sweet pooches?! Weddings with dogs are just fun, full stop. In addition, James and Claire hired the experts to assist with their pampered pups. One of the biggest recommendations we give our couples is to outsource to experts. Doing everything yourself only seems good in theory! It's your day to be pampered and to slow time down for a day. Don't stress yourself out with too many responsibilities on the day – bring in the professionals!
Brisbane Photobooth Hire at Sirromet Winery
James and Claire took this advice home with incredible suppliers teamed together to deliver their Crazy Rich Asians vision! From the light up letters to the choreographed entertainment, no stone was left unturned. Sirromet Winery's Barrel Hall is literally one of our favourite spaces. The booth even has its own dedicated alcove – we're always in the same spot because it's just perfect for the booth!
The incredible floral arrangements were something to behold. Rich colours complemented the beautiful bridesmaid gowns and the three-tier wedding cake. Finally, fireworks were the ideal ending to a spectacular night and an incredible surprise for guests.
Thanks so much for choosing In the Booth for your Brisbane photobooth hire service guys! It was simply a pleasure looking after you.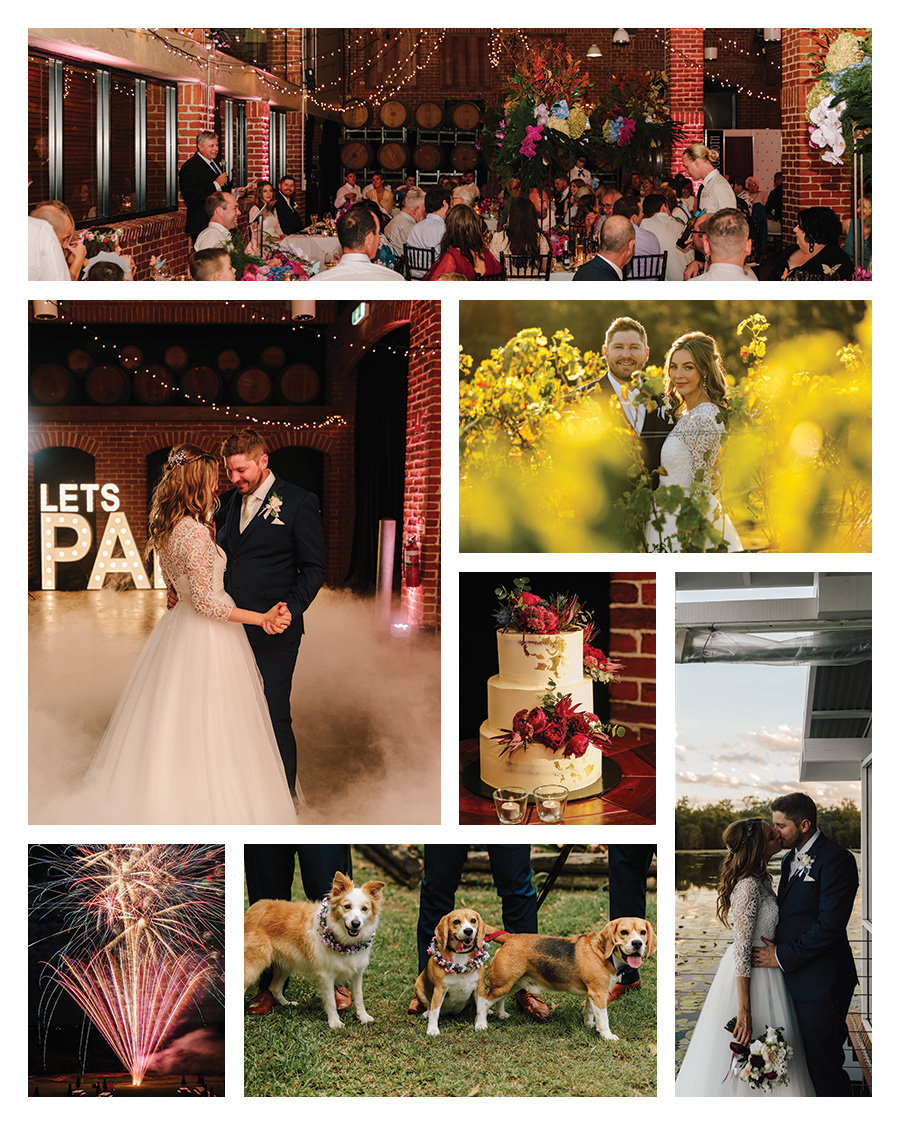 A note from the bride…
"The most important part of our day was celebrating with all of family including our pets. We decorated our reception drawing on inspiration from the movie Crazy Rich Asians, including having a Tesla wedding car and spectacular fireworks. Uniquely to us, we chose a CAT anniversary pinata instead of a traditional guest book".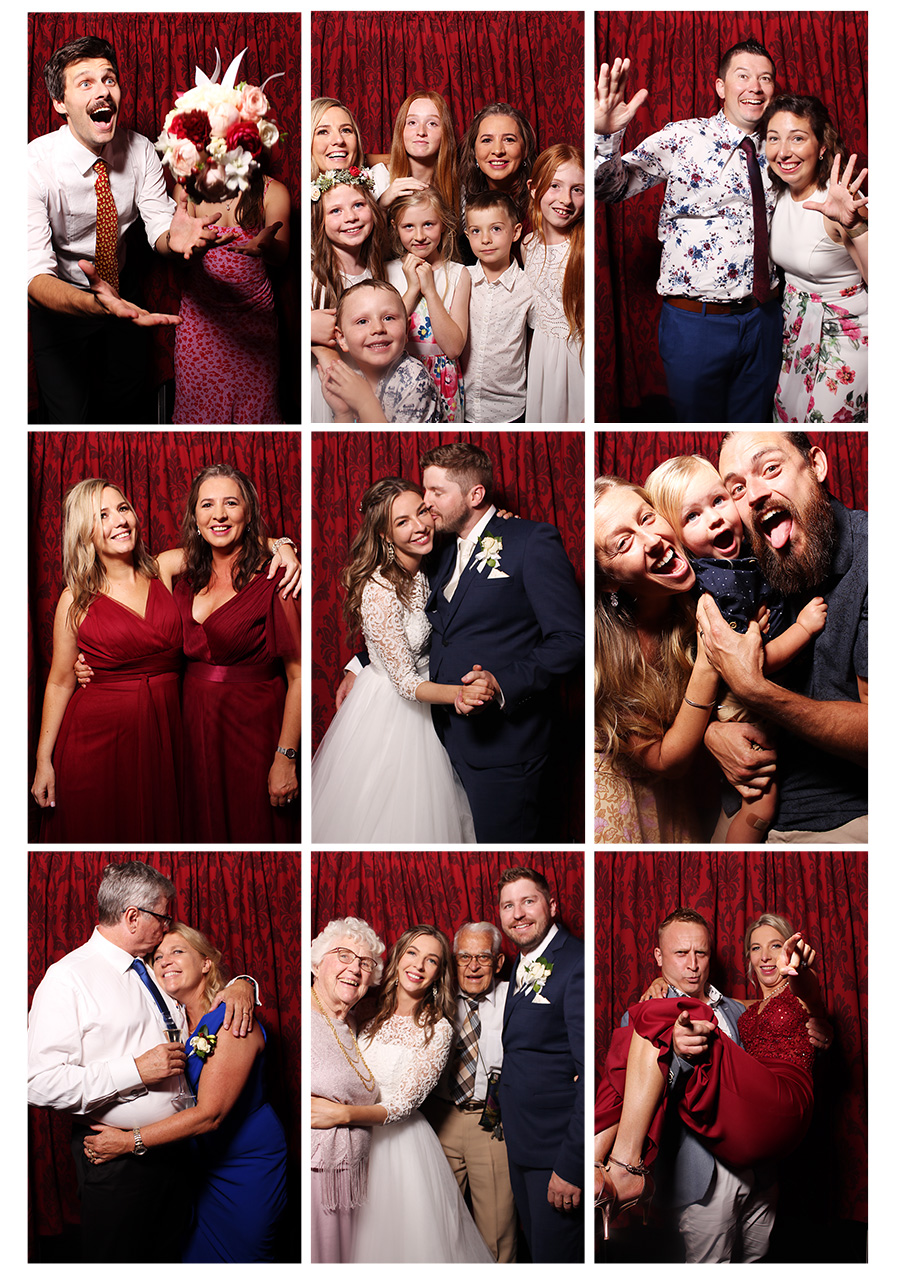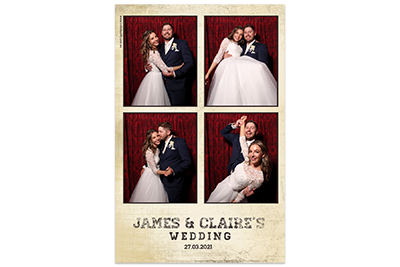 Sirromet Wedding Dream Team
Sirromet Winery
Chris Jack Photography
First Class Pet Wedding Assistants
Skylighter Fireworks