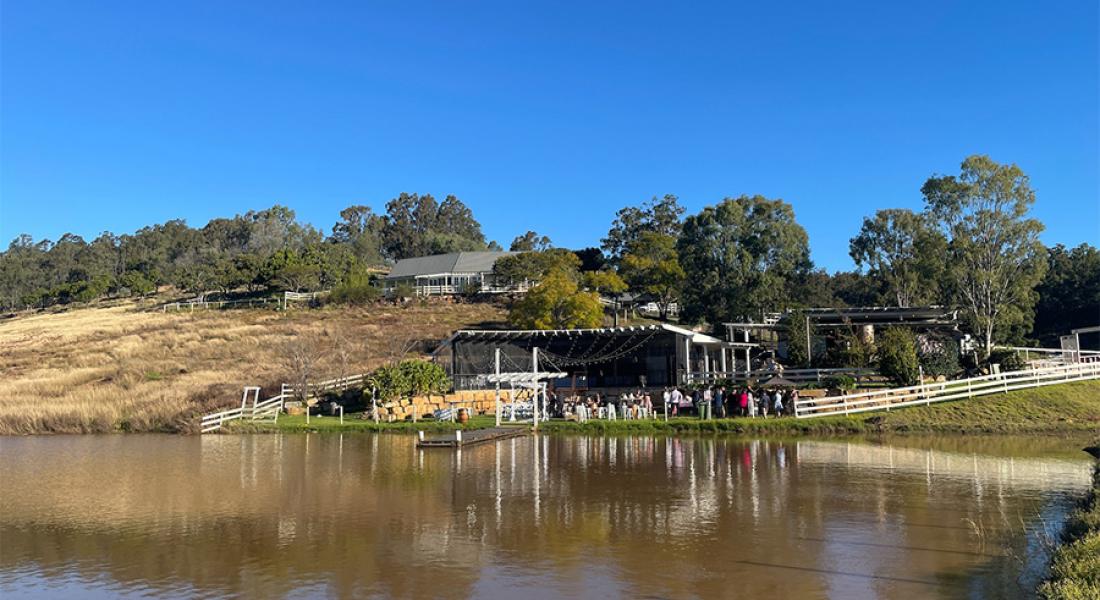 Branell Homestead Wedding for Brooke & Luke
On 14 Oct | '2021
Branell Homestead was Brooke and Luke's choice of venue for their wedding day. Can you blame them? Everything about Branell just screams awesome country wedding.
First things first, a bit of background on our lovely couple! Brooke first spotted Luke at a show when they were only fourteen. That's right folks, we've got the real deal childhood sweethearts for you today! Luke was a motorbike rider which stood out to Brooke, being a rider herself.
As is the case for most new romances, there was some Facebook stalking involved! Next thing they were friends and soon afterwards, decided to meet in person. The rest as they say is history for this gorgeous couple.
Branell Homestead Wedding
Brooke and Luke said their vows overlooking Branell's picturesque dam and bluebird skies. It really was the perfect winter's day in Queensland! Branell Homestead is a photographer's dream. It's full of rustic outbuildings, a jetty and sun-drenched fields. The bridal party wandered all over the property which resulted in some amazing Guest Cams!
Of course our bride and groom posed on Luke's motorbike for some money shots! We couldn't quite fit the bike into the booth itself, but it featured aplenty on Guest Cam.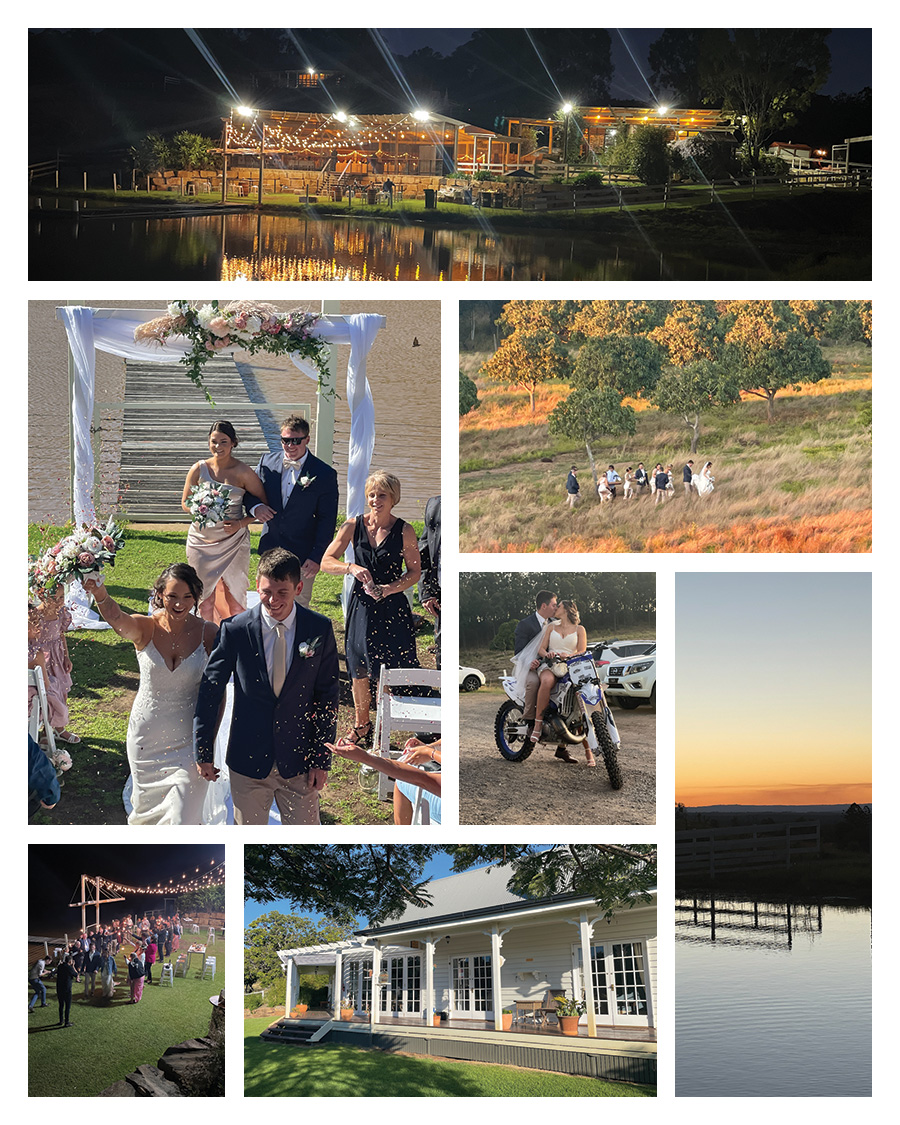 The sun went down and the twinkle lights came on. The ladies of the bridal party donned personalised denim jackets to ward off the night air. Not to mention – is it wrong that we get overly excited when pizza is served at a wedding?! The evening was topped off with a sparkler exit on the lawn for the newlyweds.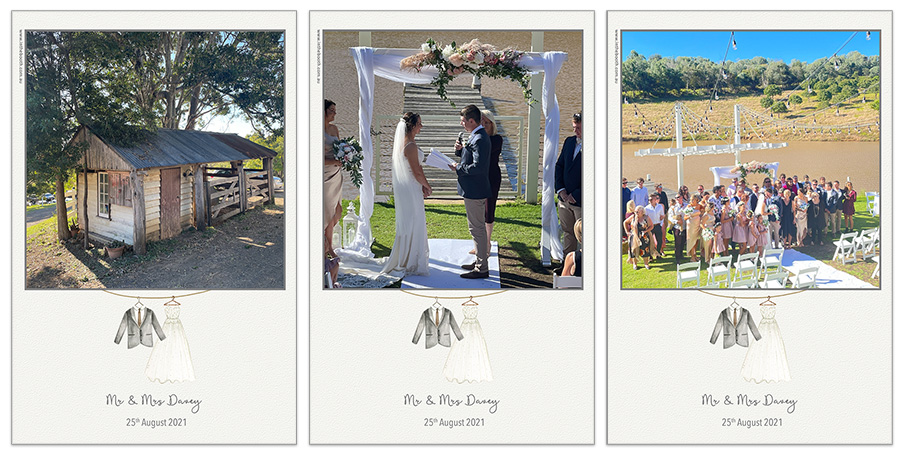 To sum up, Brooke and Luke, it was a pleasure! Thanks so much for having In the Booth Toowoomba along to capture your day.
A note from the mother of the groom…
"I would like to give a huge shout out to Ian and his crew from In The Booth Toowoomba. Ian did an amazing job at my sons' wedding on the at Branell Homestead, Laidley. He not only did an exceptional job with the booth that the guests loved. Ian also took some other amazing photos to highlight the day, that we wouldn't of thought of taking ourselves, and presented them in away that will be a great keepsake, and treasured for years to come. He was also thoughtful and kind, going above all expected duties. Thanks Ian, you helped make the day truly memorable."