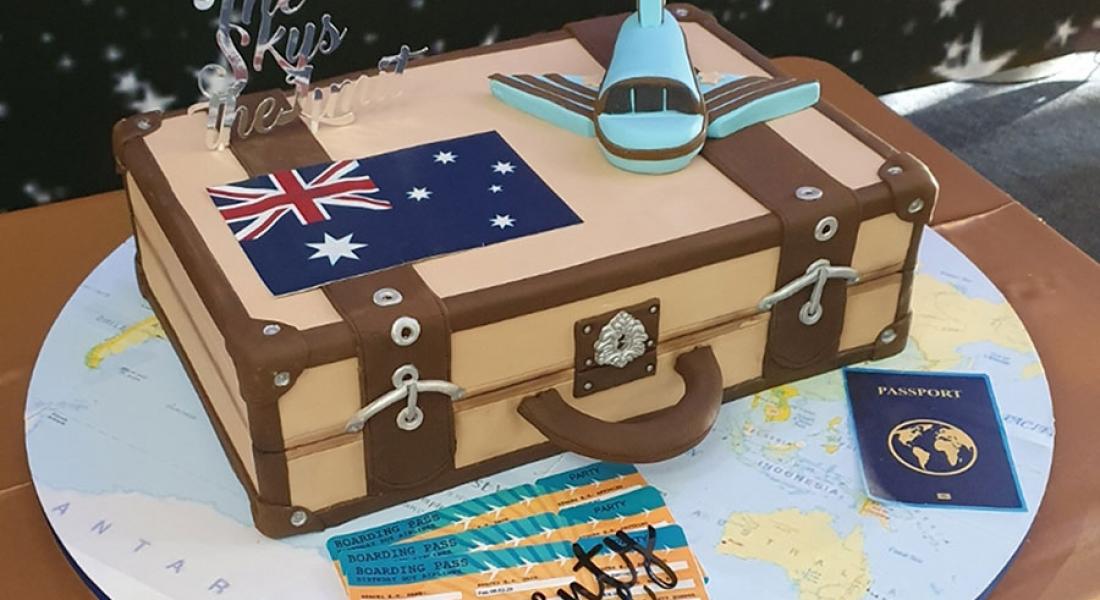 Birthday Party Photobooth
On 26 Nov | '2020
Considering a birthday party photobooth for your milestone birthday? Big birthdays are exciting milestones! It's no wonder you can't wait to celebrate the occasion with your family and friends. Planning a milestone birthday party can be quite tricky as there are just so many options available! From the location to the theme, to catering and entertainment, there are plenty of decisions to be made.
One thing that we know applies to every party is the need to have as many special memories captured as possible. What better way to do this than with a birthday party photobooth? We've put together a quick list of what having a photobooth at your birthday celebration will add to your occasion.
5 Highlights of a 30th Birthday Party Photobooth
Fun & Laughter
First and foremost, a photobooth is always great fun! Whether you are having 10 guests or 200, they will all find their way into the booth! The beauty of an enclosed photobooth is that your guests get a little bit of privacy to really let their hair down. They won't be left feeling uncomfortable or awkward with others watching. This helps entice your more shy guests! Before long they will be running from the dance floor to the booth. Don't be fooled that photobooths are only for the younger generations. We've seen plenty of 92 year old grandparents showing the young'uns how it is done! After all, the first photobooth debuted in 1925 which makes Nan and Pop the original boothers!
Long Lasting Birthday Party Photobooth Memories
Once the festivities are over and the decorations come down, as they say, you'll only have the memories. Memories are a wonderful thing, and photographic evidence is the cherry on top! Instead of allocating a special family member or friend to take all the photos – leave it in our capable hands! We'll ensure you have plenty of fabulous photographs that will stand the test of time.
A Beautiful Keepsake
While a Facebook image gallery serves a purpose, at In the Booth, we understand the importance of a tangible album. Flicking through digital photos online just does not have the same feel or level of suspense as flipping the pages of a high quality guest book to see what awesome photos and heartfelt messages await you on the next page. This is why all of our birthday photobooth packages come with a studio quality guest book already included. Your guestbook will be on display for the duration of your hire. Your guests will stick a copy of their photos and write a lovely birthday message for you. For something different and a little bit more special, consider asking your guests to write down one of the favourite memories of you next to their photos.
Collation of your Guests Photos
We know all too well how annoying it is trying to chase copies of the photos your friends took on their phones at your party. We also know that even when they do forward some on, they usually only send what they perceive to be 'the best of'. To save you the hassle, encourage your guests to take their photos through In the Booth's Guest Cam service, included in all birthday hire packages. Photos taken through Guest Cam will print out from the booth instantly and you will also get the digital copies of every single guest cam photo included on your USB. No more chasing photos for months afterwards or saving low quality copies off your friends' Facebook pages!
Private Digital Gallery
Along with the instant prints, guest book and Guest Cam prints, we also provide you with a boutique image folio that will contain the digital copies of all photobooth experiences from your birthday party on a USB sent straight to your door. The options are then endless – you can upload the photos to your social media, use your favourite photo on your thank you cards, have an awesome photo of yourself and your bestie printed onto a canvas as a gift for his/her birthday. If you can think it, you can probably do it!