Bar Mitzvah Photo Booth Entertainment
On 7 May | '2020
Bar Mitzvah Photo Booth
Your child's Bat/Bar Mitzvah is a very special time as they come of age. For many families, it is customary to celebrate the occasion with a lavish party with those whom have played a large part in the early years of the child's life.
At any party, entertainment is crucial, so we've put together a list of some fun ides of how you can entertain your guests at your son's Bar Mitzvah or daughter's Bat Mitzvah.
Hey Mr DJ
Every party needs good music to create the right atmosphere and get guests onto their feet! Book a live DJ present to man the music all the way through the night. There's not much worse than arriving at your venue to find issues with the existing sound system. Avoid this issue by hiring a DJ to look after it all for you! If your budget doesn't quite stretch far enough to afford a DJ, consider hiring a good quality jukebox.
Ready? Say Cheese!
When the night ends, typically the only tangible memory are the photos that were taken. A photobooth is a must-have as not only will it capture special moments for you to keep both in hard copy and digital format. With Bat Mitzvah or Bar Mitzvah photo booth hire, your guests will also have the option to record a video message. Wondering if you need a photographer as well? The Guest Cam function allows guests to take photos via our app service that can then be printed at the booth!
Mind Blowing Magic
For some extra exciting entertainment, you really can't look past a fantastic roving magician! A good magician can keep the attention of even the biggest of sceptics for extended periods. Whether guests are four years old or 99 years old, they're sure to be enthralled! Many magicians can offer extra services, too, such as an adorable bunny rabbit to pet or snakes for the brave to hold!
Picture of Me, Picture of You
Gift guests with a special memento of the occasion that lasts longer than a jar of lollies! A caricature artist is a fantastic option. Guests then get a lovely take-home piece of art of themselves to remind them of the great time they had. Check when making your enquiries is how many portraits they can complete during your party. For large parties, you may want to consider having a variety of artists. Be sure to capture the look on your guests' faces when their art is revealed (if you have an In the Booth photo booth, make sure you do this with the Guest Cam)!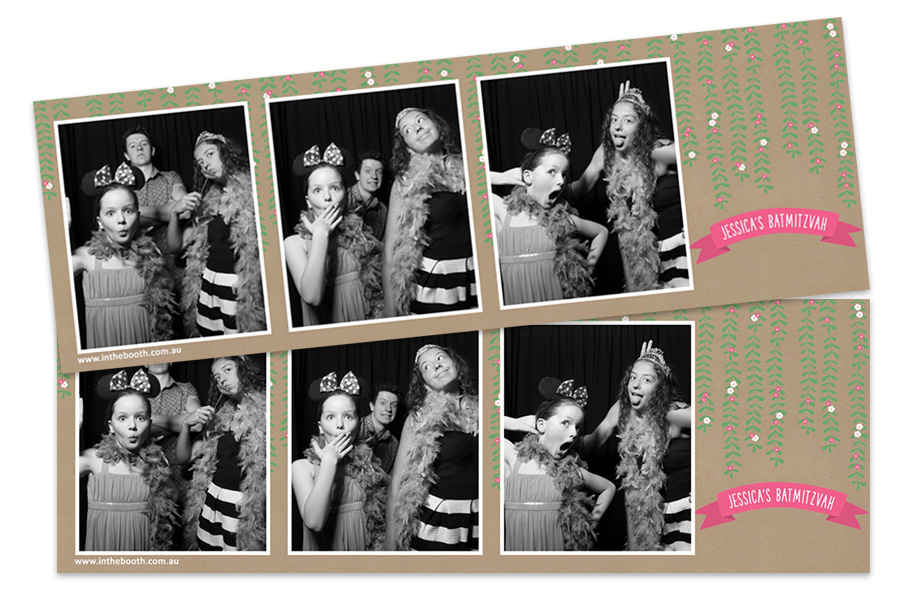 Dancing Tween
It can be hard to capture the attention of a tween or teenager. If you want to teach them how to be confident on a dance floor, you may want to consider hiring some help. A professional will know all of the right ways to get everyone up off their chairs, while also teaching them some classic moves. Have fun with introducing the younger generations dance repertoire to include more than the 'Floss'!
Your child's Bar/Bat Mitzvah is such an important milestone in their life. Enjoy the process of making it one to remember!