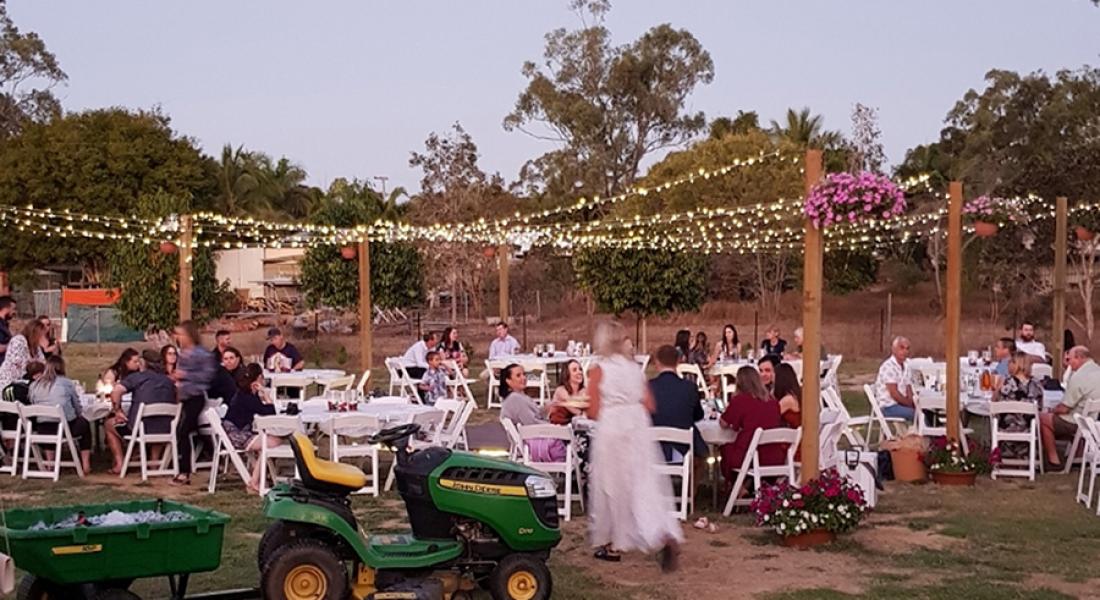 Backyard Wedding Ideas
On 7 Jan | '2021
Weddings held at home are awesome but they need some awesome backyard wedding ideas to make them that way! If you're dreaming of a backyard or garden wedding, you'll have a little more work to do than if you choose an all-inclusive wedding venue. Remember, every successful event rests in the details! We've gathered our best backyard wedding ideas and tips to get you on the way to your dream day.
Choose your wedding venue carefully
Even a backyard wedding needs a venue! Are you going to host it in your own backyard or a friend or that of a friend or family member? How many guests you have will determine how much space you need. Will you be indoors or outdoors? What will your 'Plan B' be in case of bad weather? Your head might already be spinning, but that's okay! Start at the beginning and make a list of your options.
It's what's beneath the surface that counts
It may sound pretty basic but consider the surface your guests will be celebrating on. Are you picturing rustic tables on lush green grass? Maybe wine barrels on rustic timber decking is more your style. Whatever surface you choose, all come with pros and cons. High heels can sink into grass. Some suppliers will require additional flooring to set up their equipment which will incur a hire cost. Consider venue spaces such as a tennis court that are already flat and hard wearing. The end result will be similar to grass, but without some of the unknowns.
Rain, rain go away
It's a well-known fact that rain on your wedding day is meant to bring good luck! However, many a bride who has awoken to rain on their wedding day will tell you it doesn't feel so lucky at the time. Make sure you have a clear wet weather plan if your wedding is under the stars. A clear marquee is one of our favourite backyard wedding ideas. It still offers the outdoor effect, minus the stress. Your guests will be safe and dry if wind or rain moves in.
Light me up
Classic wedding venues will obviously have their own lighting installed. You will need to plan for your own lighting for your backyard wedding. Strung fairy lights are a popular and gorgeous option. They allow a soft, even glow without being overbearing and look amazing in photos. Light up event letters or other feature lighting will be a show-stopper outdoors if your budget allows. Just make sure you check that your lighting company know your hired items need to be able to be used outdoors.
Food, glorious food
If you've been a guest at a wedding you'll know most guests come away talking about the food! Food trucks are one of our favourite backyard wedding ideas, simply due to the variety. What about a wood fired pizza oven or spit roast? There are so many budget friendly yet fun options that will have your guests raving. The beauty of a garden wedding is that you can control exactly what you'd like to eat instead of being tied to a specific venue's menu.
Dance the night away
Lastly, when it comes to your backyard wedding entertainment, the sky's the limit! Chat to your wedding vendors about your backyard wedding ideas. Make sure they're aware if you're planning to host your wedding in the open. They may need to bring along extra equipment. Don't forget, your suppliers will still need access to power which may include a generator depending on your location.
We'd love to hear about your backyard wedding plans! In the Booth attends almost as many events at private address as we do at licensed venues. All we need is a flat surface, access to power and a 'Plan B' and you'll be boothing the night away!