Australian Made Australian Owned Photobooth
On 11 May | '2020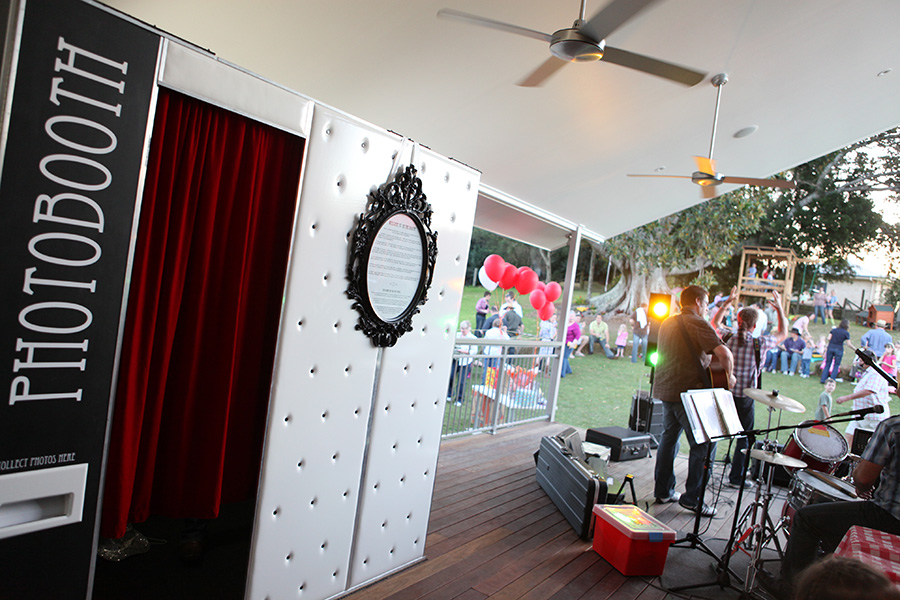 Oh, hi! How are you going? We thought we'd add a little update on what we've been doing since 2020 took a little turn for the unexpected.
Australian Made Australian Owned Photobooth
We've been keeping busy, working on the things small businesses so often don't get the time to do. It led us to some awesome archived memories that were almost forgotten!
One of In the Booth's first ever events was a backyard 30th birthday party for friends, complete with a bush band and wood fired pizza. No one knew what a photo booth was, but man, they figured it out fast. It was as much a hit at that party then as it was in February 2020 and as we know it will be for many years to come. It's a pretty tough chapter to get through. But when the going gets tough, the tough get going.
The Birds wrote that there is a season. Some seasons are expected and some not so much. We're dedicated to using this season wisely. Our team are fixing what was broken or roughly mended. We're working within our means and with what we can control. We're planning for the days, weeks, months and years ahead.
This season has given us the time to reflect. We've uncovered treasures in our archives that remind us just how far we've come. There's been conversations that have inspired us in how far we have to go. Long chats about what we want to be known for in our next decade. We've discussed how we're going to get there. Not being about to control what happens next doesn't stop us planning for possibility.
This is what we know.
We're grateful for home. Thankful for a country with leadership that is doing their very best to help us navigate through unchartered waters. Beyond humbled by amazing customers who have sent countless words of understanding and support. We didn't think it was possible, but right now we're even more proud of our Australian designed, Australian owned photobooth story. We make it a company priority to maintain our position as an Australian Made, Australian Owned licensee.
Our team can't wait to add more celebrations to the pages of our story as soon as we safely can. We'd love nothing more than for you to be part of it. You can contact us anytime right here.