Australian Barn Wedding for Jason & Anekia
On 10 Jun | '2021
When it comes to nailing an Australian barn wedding, Jason and Anekia had the corner on the market! A private property in Sandy Flat, New South Wales created the background to their amazing day, In the Booth Toowoomba travelled down for the occasion. The word 'wow' was said many times during this incredible Pinterest-worthy Australian barn wedding!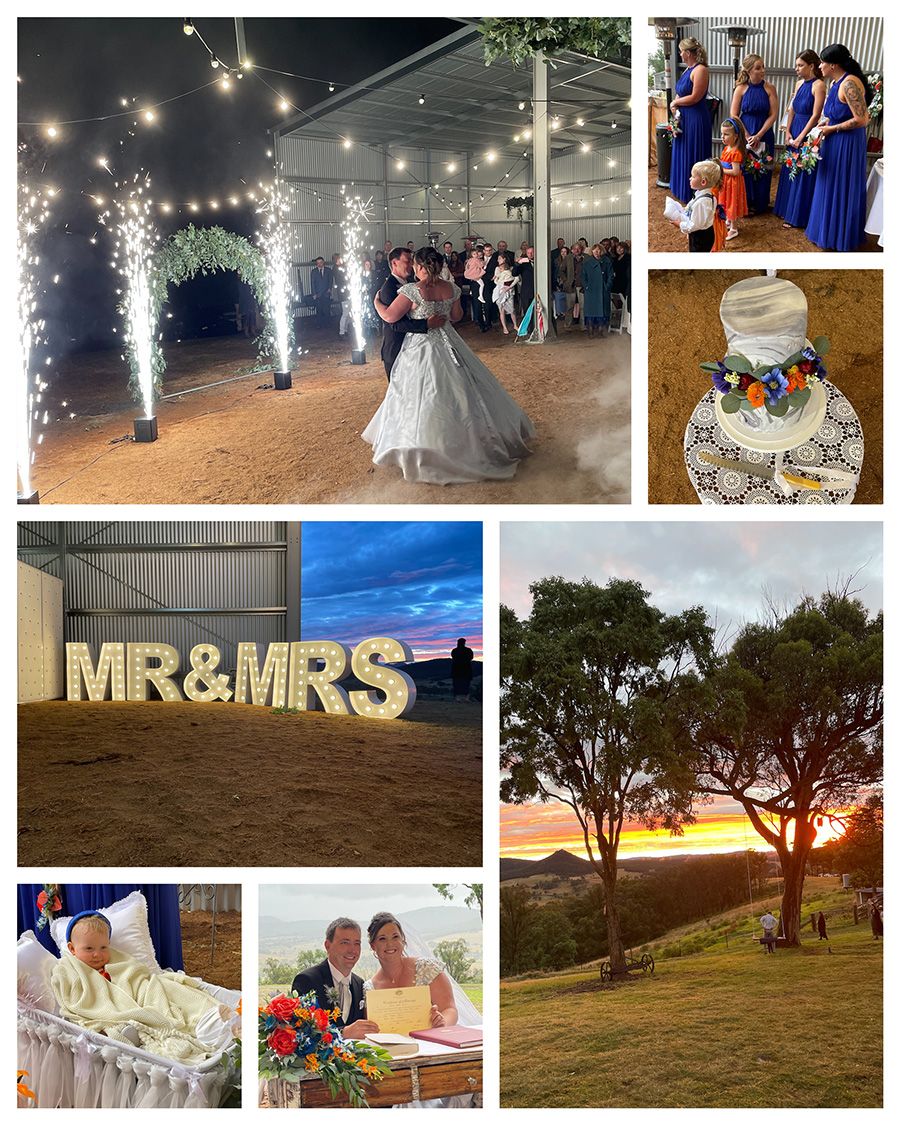 Jason and Anekia's wedding ceremony and reception were held in an oversized shed. The beauty of a private address venue is space – and lots of it! The property itself was just stunning and the open-sided barn provided more than enough shelter while not compromising on the incredible views.
Australian barn wedding meets photo booth fun!
Anekia's bridesmaids wore their royal blue gowns with style and the burnt orange florals were a show-stopper. The sweetest little flower girls you've ever seen donned bright orange dresses with royal blue accents. The blonde (and angelic!) page boy in his gorgeous boots drew 'awww's from the crowd. One of our favourites touches was the white denim jackets all the ladies when the cool of the evening set in.

Jason and Anekia said their vows beneath an archway built for an Australian barn wedding. The native greenery drew your eye to the couple set against the rolling hills behind. The view got even more incredible as the sun went down and the lights came on.
Our blue backdrop was such a fun choice! The booth photos just popped with their amazing blue and orange colour scheme. A timeless white print design complemented the bright backdrop and amazing Guest Cams.
All the stops came out once the photo booth and the 'Mr & Mrs' light up letters (and the heaters) came on! The bride and groom's first dance on a sawdust floor surrounded by sparkulars was truly a jaw dropping moment.
Thank you so much for booking with In the Booth Toowoomba, Jason and Anekia! It was truly a pleasure and wow – what a wedding!