Adelaide Photo Booth Hire for Denis' 80th Birthday
On 23 Jul | '2020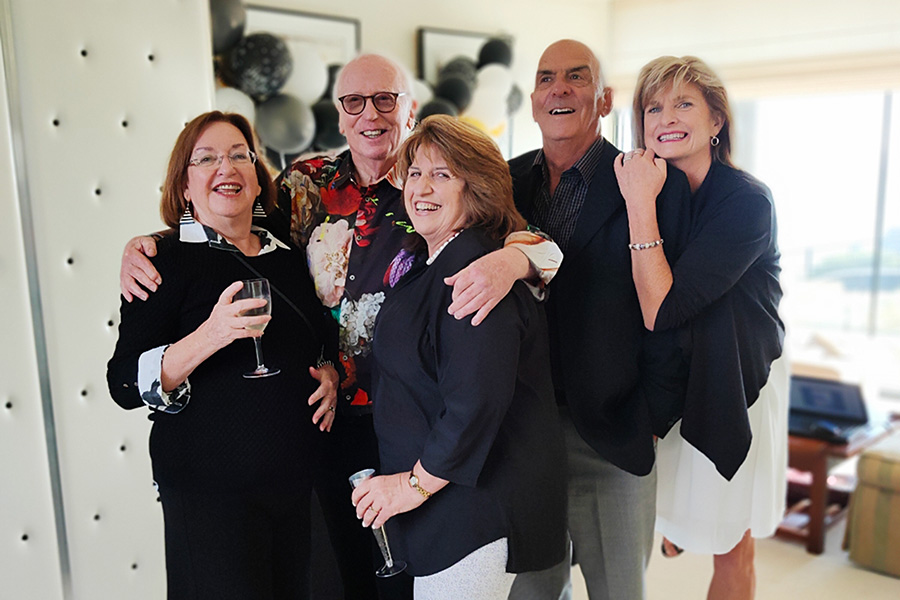 In the Booth Adelaide were super excited to be the Adelaide photo booth hire of choice for Denis' eightieth birthday bash! Photo booth hire is a frequent addition to eighteenth and twenty firsts and other milestone birthdays. In the Booth Adelaide were thrilled to bring along some timeless entertainment to such an important birthday!
Denis' partner Susan was party organise extraordinaire. Firstly, a private address in Adelaide was the picturesque setting for the eightieth extravaganza. Did you know we attend almost as many private address celebrations with our booths as we do at event venues! Holding a party at home has some fantastic advantages. The birthday boy or girl can get ready for the party in their own time and space. Because there are no restrictions in terms of party catering or decorating – the sky is the limit! (Additionally the guest of honour could be bought home to their surprise party being none the wiser too!).
A gorgeous courtyard surrounding the pool was the setting for Denis' party. A black, white and gold theme was ideal for an 80th birthday! Susan also chose our black and gold confetti design for the photo booth prints which was a styling match made in heaven. Likewise custom party signage celebrated the man himself. Accoustic Highway set the mood and got guests grooving on the dance floor. Everyone loved the newspaper themed birthday cake!
Denis' party guests and Adelaide photo booth hire were the perfect match. Even the family pup made it into the photo booth images! Our classic props kit got a real work out. Finally, In the Booth Adelaide's glittering gold backdrop set off the photo booth prints to perfection. Guests kept busy snapping Guest Cam images of friends and family.
Thanks so much for letting In the Booth Adelaide in on your celebrations Denis and Susan! Above all, you guys sure know how to party!