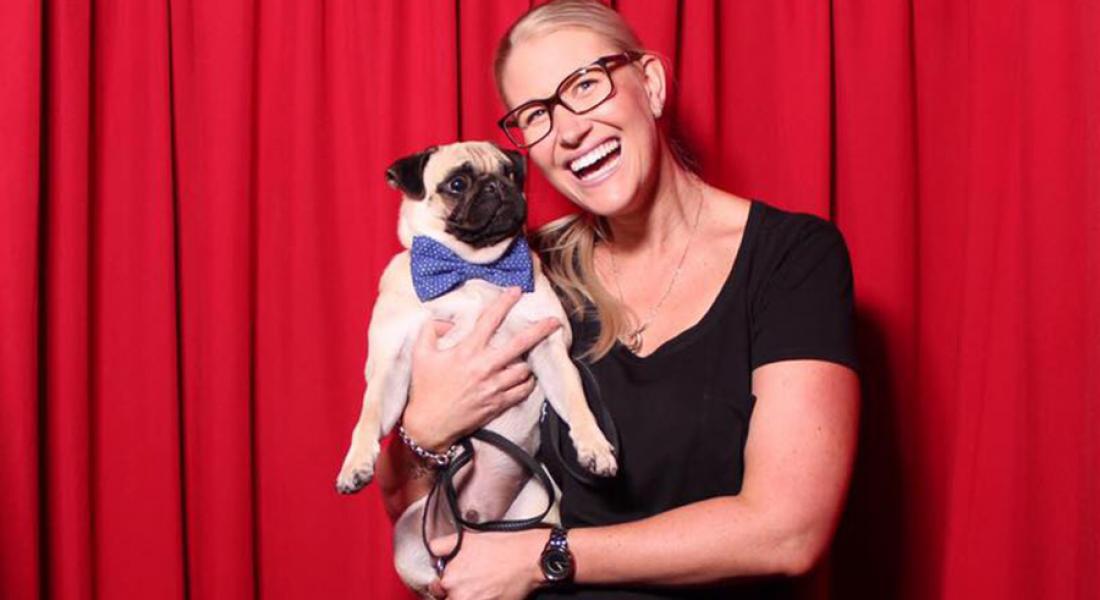 9 ways to include your pets at your wedding
On 15 Apr | '2021
It's completely understandable if you'd like to include your pets at your wedding! After all, they're important members of the family. In some cases, perhaps you knew your pet before your partner?! There are some great ways you can include your pets at your wedding. In any event, you're going to have the cutest wedding day photos with your pets involved!
8 ideas to include your pets at your wedding
Have your pet escort you down the aisle
Obviously ideal for dog owners! Pick out a dazzling collar and lead for your favourite mutt and have them walk with you down the aisle. If your Dad is escorting you, don't forget to have him on board first! Make sure someone in the front row of your ceremony is on hand to take over if your pooch gets restless during the formalities. If the significant other in your life is a horse, considering riding him or her down the aisle for a memorable statement!
Have your dog as the page boy or flower girl
Cue the awwwws! Send your best boy or girl down the aisle before you with the rings tied to their collar. If your dog is big enough, you could attach the ring box to their collar. Don't forget to put in some practice training beforehand. Set up some chairs and an aisle. Have your bridesmaid wait at the other end, treats in hand. Remember, practice and training makes perfect for extra gorgeousness on the day!
Mention your pets in your vows
Is it a well-known fact that the bride or groom has a significant furry other? By all means, mention them in your vows as it's sure to bring a laugh! How about reserving them a special seat in the front row with a framed photo or a life-sized cardboard cut-out (which you can use later in the photo booth!). There are still great ways to include your pets even when it's not practical for them to attend your wedding.
Include your pet in your stationery
Wedding invitations with personalised illustrations are so popular at the moment. Have your designer include your favourite pet in the illustration. The finished graphic makes for a super sweet print in your home too.
Order a custom cake topper of your pet
Commission your cake decorator to make a cake topper sized model of your favourite pet. They already know the style of cake you're having so it makes sense that they are the best option for incorporating your pets at your wedding. Additionally, you could also try Etsy for models in other non-edible materials so you can keep your cake topper as a special memento.
Hire a wedding pet assistant
Just need everything looked after for you? Excellent idea – sometimes you just need to bring in the professionals to ensure a low-stress day. Wedding Paws are wedding pet specialists and provide a range of services including transport, dressing and the all important oopsie disposal!
Pet themed cuff links
Here's one for the groom! Did you know you can order cuff links with photos or silver or gold casts? Search online for some custom cufflinks that represent your special pet. They make the ideal keepsake for the groom as well.
Pet themed wedding centrepiece
This idea can be as outlandish or understated as you like! There are so many awesome home décor pieces available online, you're sure to find the right likeness of your pet. You may even find just the thing in the toy section. For example, if you love horses, a packet of plastic toy horses spray-painted in your wedding colour theme will be budget friendly and super fun!
Pets in the photo booth at your wedding
Print enlarged photos of your pet's face or as an illustration. Mount them on some thin plywood and add a stick. Voila, super fun pet face masks for your photo booth! Finally, if you're able to have your best friend at your wedding, they're welcome in the photo booth. We love seeing pets pop up at events. For one thing, they're often wearing a cute bow tie or accessories – cutest thing EVER!